Android Pay: What is it and how do I use it?
Emirates becomes the first global airline to offer UK customers Android Pay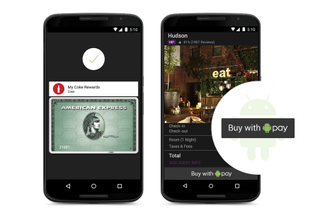 Android Pay, Google's new mobile payments system announced at the Google I/O 2015 developer conference, will be making its way to smartphones later this year as part of Android Marshmallow.
Despite a leaked message (via Android Police) claiming the service, which offers a way for users to pay for goods online and in store using their mobile device, would go live in the US on 26 August, it is yet to make an appearance. Therefore, expectations have once again turned to a release alongside the new Android Marshmallow mobile OS, which is expected to start rolling out to consumers in October or November.
Latest News
25/05/2016:Emirates has become the first global airline to offer UK and US customers access to Android Pay.
The service will allow customers to easily and securely buy flight tickets from Emirates' Android Pay-enabled mobile app, getting the same rewards and benefits as they would from using a credit or debit card.
The app is available to download from the Google Play store, and also supports rival mobile payment services Apple Pay and Visa Checkout.
Emirates plans to launch Android Pay integration to other markets soon.
18/05/2016: Android Pay has officially launched in the UK, and retailers and banks have begun activating the new contactless payment service for their customers.
Android Pay's UK launch was expected to be announced later today at Google I/O. However, Google appears to have launched the service already and made an announcement on its Android blog.
The UK is the second country to the receive Android Pay, following its launch in the US last year.
Android Pay is compatible with any Android-powered devices running KitKat 4.4 with NFC and HCE capabilities.
UK users will be able to use Android Pay everywhere that contactless payments are accepted, according to Google's senior director of product management, Pali Bhat.
Some of the UK retailers that are already supporting Android Pay include Boots, Greggs and Waitrose. And the contactless service can also be used on the London transport network.
Bhat added that Google will also be launching Android Pay Day, a special offers day at the end of each month, to incentivise users to use Android Pay on payday. Starbucks UK and Deliveroo will some of the first offer discounts to UK Android Pay users.
Several major UK banks and credit card providers are supporting the Google's new contactless payment service. They include the Bank of Scotland, First Direct, Halifax, HSBC, Lloyds Bank, M&S Bank, MBNA and Nationwide Building Society, with new banks to be added in future.
Barclays was one of the last banks to join Apple Pay, and, at present, it is not expected to join Android Pay.
At present, contactless payments have been limited to 30 for most services. However, that is changing with Android Pay: one of the promotional images on Google's official Android Pay page shows a person making a 33.29 transaction. The documentation for Android Pay reads: "You can make transactions up to 30 without unlocking your phone. For transactions higher than 30, you can enter your security method (pin, pattern, fingerprint)."
Members of the financial sector are excited about the benefit contactless mobile payments could enable.
Commenting on the arrival of Android Pay in the UK, Judo Payments CEO Dennis Jones, said: "With even more retailers accepting contactless and in-app payments in the UK, we are only going to see a further rise in the adoption of smartphones to pay. It's one small step towards a cashless future and one giant leap for our move to mobile."
Credit card provider MBNA is supporting Android Pay. MBNA's head of innovation Gary Watts said its customers can add their MBNA-issued credit cards to Android Pay from today.
Watts explained: "You can be among the first to the party with an MBNA card, and getting started is very straightforward: you simply need to download the Android Pay app from the Google Play Store and sign up for Android Pay through the app. You can then add your preferred MBNA MasterCard or Visa credit card by using the camera in the app to capture card information, or by entering card details manually, and you are ready to tap and go."
As part of its UK announcement, Google also said that Android Pay will soon be coming to Singapore and Australia.
The Android Pay app can be downloaded from Google Play here.
More details on the shops and banks supporting Android Pay in the UK can be found on the official Android Pay site.
Android Pay: How do I use it?
For in-the-flesh purchases, Android Pay uses NFC technology, allowing users to simply unlock their phone and hold it next to a special reader, much like a contactless credit or debit card. At selected merchants loyalty points and offers are automatically applied at the checkout.
For in-app or online purchases, users will be presented with a "Buy with [Android] Pay" option, which they can make use of with a single tap.
Is Android Pay the same as Apple Pay?
In a word, yes. Both use NFC technology in real-world scenarios and both offer one-tap online payments. Fundamentally, the only real difference is the operating system it is running on - if you have an iOS device, you will have to use Apple Pay and if you have an Android device you will have to use Android Pay (or Samsung Pay, if you have a Galaxy S6 or S6 Edge).
Apple Pay does have one feature that Android Pay does not, however: it works on smartwatches (specifically Apple Watch), whereas Android Pay so far only appears to work on Android proper and not Android Wear.
Is Android Pay the same as Samsung Pay?
Not really, no. While it does use NFC for payments, Samsung Pay only works with the newest Samsung devices. It also uses proprietary "Magnetic Secure Transmission" technology, which means it is also compatible with card machines that only have a magnetic strip reader.
Samsung Pay also only works in-store, not online.
Is Android Pay safe?
According to Google, "security is at the centre of Android Pay" and the technology uses "industry standard security tokenisation", which it developed in conjunction with the likes of American Express, MasterCard and Visa.
"When you shop at a store, Android Pay won't send your actual credit or debit card number with your payment," said Google in a blog post. "Instead, we'll use a virtual account number to represent your account information - providing you with an extra layer of security."
"And if your phone is ever lost or stolen, simply use Android Device Manager to instantly lock your device from anywhere, secure it with a new password or even wipe it clean of your personal information," Google added.
However, it is impossible for IT Pro to independently validate these claims.
Is Android Pay available in the UK?
As of 2016, Android pay is now available in the US, UK, Ireland, Poland, Singapore, Australia, New Zealand, Hong Kong and Japan. A host of UK banks currently support Android Pay, including RBS, First Direct, Halifax, Nationwide, MBNA, Lloyds, Natwest, Santander and HSBC.
Get the ITPro. daily newsletter
Receive our latest news, industry updates, featured resources and more. Sign up today to receive our FREE report on AI cyber crime & security - newly updated for 2023.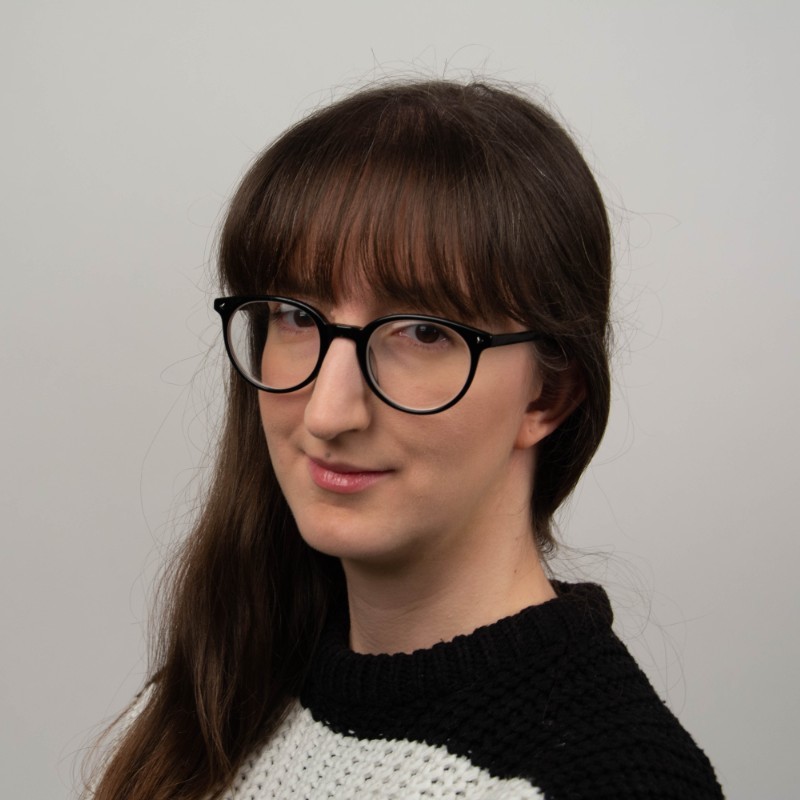 Jane McCallion is ITPro's deputy editor, specializing in cloud computing, cyber security, data centers and enterprise IT infrastructure. Before becoming Deputy Editor, she held the role of Features Editor, managing a pool of freelance and internal writers, while continuing to specialise in enterprise IT infrastructure, and business strategy.
Prior to joining ITPro, Jane was a freelance business journalist writing as both Jane McCallion and Jane Bordenave for titles such as European CEO, World Finance, and Business Excellence Magazine.