Google is talks to acquire Apple Pay rival Softcard
Google may go up against Apple Pay, entering talks to purchase mobile payments service Softcard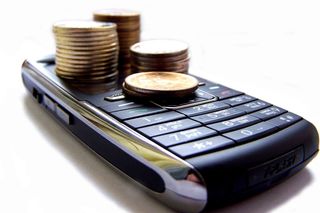 Google is reportedly in talks to purchase Softcard (formerly Isis), a mobile payments service in direct competition with Apple Pay, sparking speculation the company may be readying itself to take on the consumer electronics giant, reports The Wall Street Journal.
Softcard is owned by AT&T, Verizon Wireless and T-Mobile USA, but is currently searching for a buyer after making more than 60 employees redundant. Google offered $50 million for the company, while PayPal and Microsoft have also reportedly expressed interest.
Google's mobile payments service, Wallet, was somewhat ahead of the curve but hasn't made the impact the company may have hoped after key telecommunications companies, such as Verizon, chose not to collaborate. Softcard has had similar trouble enticing consumers.
Speaking to TechCrunch about the potential acquisition, a spokesperson for Softcard said: "Softcard is taking steps to reduce costs and strengthen its business. This includes simplifying the company's organisational structure and consolidating all operations into its Dallas and New York offices, which involves layoffs across the company.
"We believe these efficiencies will best position Softcard in the marketplace while maintaining focus on serving out market."
Softcard has been losing money for some time, it is being reported, but Google is keen on gaining access to the company's 120 patents as part of the takeover.
Softcard's former chief commerce officer, Ed Busby, added: "It's unfortunate that they've chosen now as a time to scale back. Externally, for the first time since I've been in this industry, the signs are pointing positively for mobile payments.
"I just think everyone realised that this would be a longer haul than people thought going into it, and as a result they aren't willing to make the types of investment that would be required to sustain this."
We recently reported that Apple Pay could arrive in the UK in the first half of 2015, after the service's US release back in October 2014.
A daily dose of IT news, reviews, features and insights, straight to your inbox!
Caroline has been writing about technology for more than a decade, switching between consumer smart home news and reviews and in-depth B2B industry coverage. In addition to her work for IT Pro and Cloud Pro, she has contributed to a number of titles including Expert Reviews, TechRadar, The Week and many more. She is currently the smart home editor across Future Publishing's homes titles.
You can get in touch with Caroline via email at caroline.preece@futurenet.com.
A daily dose of IT news, reviews, features and insights, straight to your inbox!
Thank you for signing up to ITPro. You will receive a verification email shortly.
There was a problem. Please refresh the page and try again.