LG G5 vs Samsung Galaxy S7
What's the difference between the Galaxy S7 and the LG G5?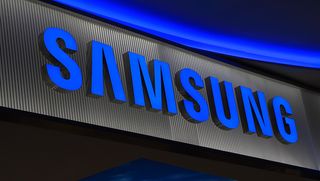 This year's MWC conference in Barcelona was unusually interesting: alongside the more predictable iterative upgrades to flagship models there was some genuine and truly exciting innovation in handsets and their accessories.
For a good illustration, look no further than the contrast between the new high-end Android phones from South Korean rivals Samsung and LG. Launched at the show, the Samsung Galaxy S7 is a clear step onward from the S6 it replaces, but it's hardly revolutionary.
LG's new G5, on the other hand, isn't just a radical change to last year's G4: it's quite unlike anything we've seen before in a smartphone, supporting modular, pluggable components that add extra features. Between them, the two phones offer plenty of contrast. Here's how their features and specifications compare in detail.
Pricing and availability, casing and screen
Samsung offers the Galaxy S7 in two models; the 569 Galaxy S7 and the 639 S7 Edge. Both go on sale in the UK on 11 March and have quad HD (2,550x1,440) Super AMOLED screens, but while the S7 measures 5.1in diagonally, the S7 Edge is 5.5in.
LG is yet to confirm the launch date or price of the G5, but it's thought that it will go on sale in April, priced around the 500 mark. At 5.3in its QHD screen splits the two Samsungs on size and uses IPS Quantum technology - more efficient than a regular LCD panel, but slightly less so than Samsung's organic LED alternative.
When locked, both have always-on displays (AOD) which show important reminders or messages while the screen remains largely powered down. From what we've seen so far, the quality of both screens is spectacular.
As you might expect, the phones' dimensions are dictated by their screens: the Samsung S7 is smallest at 142.4 x 69.6 x 7.9mm, the S7 Edge biggest at 150.9 x 72.6 x 7.7mm, and the G5 splits them at 149.4 x 73.9 x 7.3mm. LG is yet to announce the weight of the G5, but we'd expect a similar figure to the Galaxy S7 models, which weigh in at 152 and 157 grams.
The Galaxy S7 series inherits the gorgeous and glossy aluminium alloy and glass casing of the S6 with few changes: as before, the screen of the Edge variant is curved on each side of the phone, but the rear of the standard S7 now also curves at the edges. The G5 has a new and a similarly swish metal and glass design, yet LG has opted for a matte finish to the rear for extra grip. That's a good thing: while the Galaxy S7 is dust and waterproofed to IP68, the G5 isn't, so you don't want to drop it into your drink.
Battery, storage and performance
Judging solely by specifications, the Galaxy S7 should have the most grunt. UK models are powered by a new Samsung Exynos 8890 processor with eight-cores, four of which are clocked at 2.3GHz and four at 1.6GHz. There's a new 12-core Mali-T880 graphics processor, too, and water-cooling to keep everything from burning a hole in your pocket.
The G5 gets a Qualcomm Snapdragon 820, which has four cores clocked at 2.1GHz - it's likely to prove slower, but it should still be more than adequate - we'll know for sure when we've had the chance to test both phones.
To prevent battery life suffering, Samsung has packed in more powerful cells rated at 3,000mAh in the S7 and 3,600mAh in the S7 Edge. These aren't replaceable, however: the G5 may get only 2,800mAh, but when its battery goes flat you could swap it for another one and keep going.
Both the S7 and G5 support fast charging, with Samsung claiming 100 minutes or less for a full charge on a wired connection. The G5 can fast charge too, but while you can top up the S7 on either a Qi or PMA inductive wireless charging station, LG's phone has to be cabled up.
Both phones launch with 32GB of onboard storage and have 4GB of RAM, and both have microSD slots for expansion. While the Galaxy S7 takes a maximum 200GB card, the G5 can handle a colossal 2TB.
Camera and sensors
Both phones get significant camera upgrades from their predecessors. The new 12 megapixel (MP) rear camera on the Galaxy S7 gets larger pixels, for less noise in low light photography, and both it and the 5MP front camera move from f/1.9 to a wider f/1.7 aperture, which lets about a quarter more light reach the sensor.
LG has gone in an altogether different direction, doubling up the G5's 16MP rear camera with a second 8MP wide-angle rear camera with a 135 field of view. You can switch between the two, as needed, in LG's camera app. At the front, there's a standard 8MP camera.
Both handsets also have the NFC chip necessary to support Android Pay when it finally reaches the UK, while the S7 also has Samsung's proprietary MST - used by the equally elusive Samsung Pay to emulate the magnetic strip on a credit card if the point-of-sale terminal doesn't support contactless. Each has a fingerprint sensor to help secure payments and protect access to the phone.
Preliminary Conclusions
The G5 looks broadly competitive on paper and its modular design is intriguing, adding greatly to its appeal. For launch, LG announced only a handful of modules, or 'Friends', and only two of these actually use the G5's modular slot.
The first is a photography-focussed plug-in with a hand grip, physical camera controls and bigger battery. The second is a Bang & Olufsen-designed high-definition audio device.
Other friends include a two-lens camera module for recording 360 video, a VR headset and a bizarre, rolling ball home security/pet-watching device. It's not clear exactly which other modules, made by whom, will be available, but it's certainly an idea with great potential. Much will depend on how much marketing, technical and commercial strategic muscle LG puts behind these swappable modules. If they're too expensive, hard to find, unreliable, made only by LG or LG changes the design so you can't use them with future LG G phones, then it will all be little more than a gimmick.
While a final verdict will have to wait until a full review, it's already clear that the Galaxy S7 and LG G5 are like chalk and cheese. The former takes a thorough but iterative step forward as a mainstream, high-end Android phone, while the latter heads off in an imaginative and intriguing direction that could prove foolhardy, or the start of something quite brilliant.
Get the ITPro. daily newsletter
Receive our latest news, industry updates, featured resources and more. Sign up today to receive our FREE report on AI cyber crime & security - newly updated for 2023.
After a brief career in corporate IT, Simon Handby combined his love of technology and writing when he made the move to Computer Shopper magazine. As a technology reviewer he's since tested everything from routers and switches, to smart air fryers and doorbells, and covered technology such as EVs, TVs, solar power and the singularity.
During more than 15 years as Shopper's long-time printer reviewer, Simon tried, tested and wrote up literally hundreds of home, small office and workgroup printers. He continues reviewing smart products and printers for a variety of publications, and has been an IT Pro contributor since 2010. Simon is almost never happier than when surrounded by printers and paper, applying his stopwatch and a seasoned eye to find the best performing, best value products for business users.
Get the ITPro. daily newsletter
Receive our latest news, industry updates, featured resources and more. Sign up today to receive our FREE report on AI cyber crime & security - newly updated for 2023.
Thank you for signing up to ITPro.. You will receive a verification email shortly.
There was a problem. Please refresh the page and try again.