Best antivirus for Android 2021: Bitdefender, Norton, Kaspersky and more
Android phones need security protection, but which is best for you?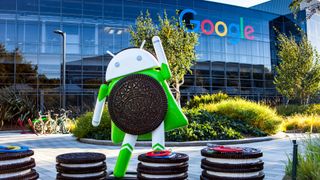 Remote working and BYOD schemes have been around for years, but they have become more popular as a result of the COVID-19 pandemic. Since the global crisis struck, workers have even more reason to be using their personal devices for work, which in turn has given hackers more ways to access sensitive information.
For reference, there is no shortage of malware horror stories and or mobile exploits. In January, Android users were being warned about a wormable strain of malware that spreads itself by automatically replying to WhatsApp messages.
A year earlier, Microsoft revealed a sophisticated ransomware family on Android. This virus was spotted with a machine learning component embedded in its code that helped it to evade most security tools. The danger here is that it can block access to a device by displaying a full-screen notification that spoofs a message from authorities and demands payment in exchange for its removal.
There has never been a more important time to install anti-virus software on your smartphone (or laptop) and if you are on Android, there are lots of options for you. For full protection, we've curated the best antivirus software apps to help you keep the hackers at bay...
Sophos Mobile Security for Android
Sophos' mobile app will keep your Android phone up to date, with the latest malware and threat information synced to your device from the company's SophosLabs.
It will scan your device for known-to-be malicious or unwanted applications and will alert you to any it thinks could be used to steal your data or use a lot of your data, helping to protect your information and also, your bank balance. It also features a built-in data wipe tool that means if your phone is lost or stolen, you can remotely wipe any sensitive information or you can instead choose to lock it so no one can access that data.
One of Sophos Mobile Security for Android's more impressive inclusions is an Authenticator that allows you to add multi-factor authentication passwords for some of the most widely used services, such as Google, Amazon and Facebook. You can also block access to other apps using a password, so if, for example, you share a device with your children, you can prevent them from being able to open your work-focused applications.
You can also block nuisance calls using Sophos' antivirus and if your company uses Sophos Mobile or Sophos Central, the IT department can track your device remotely for any threats too.
And all this comes without a cost for the basic, ad-free consumer version.
Publisher: Sophos Limited
Price: Free; premium subscription available (contact Sophos)
Download Sophos Mobile Security from the Google Play Store here
McAfee Mobile Security
McAfee is perhaps one of the most well-known names in antivirus software and it's no surprise the company has adapted its anti-malware and antivirus platform for Android devices.
Called McAfee Mobile Security: Antivirus, Wi-Fi VPN & Anti-Theft, the antivirus has been created specifically for the Android platform, with a free tier and a premium add-on, although there's little extra in the paid-for version that'll convince you to pay 2.49/month (29.99/year).
On top of the app's excellent real-time protection and malware defence scores as tested in an AV-test, it also boasts a few security additions that make it a worthy entry on our list. For example, if your phone's stolen, you can track where the thief has taken it and use the camera to covertly take a photo of them, too.
You can PIN-protect apps if you want to stop intruders breaking into those that hold confidential information, or even seeing them in your apps list and Android Wear integrations, allowing you to lock the handset if it moves too far from your watch.
If you do want to take advantage of McAfee's premium features and you're happy to pay the 2.49 extra, you'll get 2GB cloud storage and phone support if something goes wrong, but neither really justifies the fee in our opinion.
Publisher: McAfee LLC
Price: Free; premium subscription 2.49/m, 29.99/y
Download McAfee Mobile Security from the Google Play Store here
Bitdefender Mobile Security & Antivirus
Bitdefender is one of the few security companies that doesn't offer a free tier for users of its Android app and while that may immediately turn some users off, there are some great features here for those who are willing to shell out a bit.
Web protection and PIN-locking for apps are both present and correct, but a couple of interesting touches help the latter to stand out. You can automatically disable PIN-locks for apps when connected to home WiFi networks, and it will even let you snap a picture of anyone who tries to guess the PIN for any locked apps.
Bitdefender's anti-theft tools have some unique attributes, too. Your device can be tracked and controlled via SMS, and there's even the option to silently call it so you can listen in to any potential thieves.
Privacy modules will scan your installed apps, to make sure there's no sneaky software claiming more permissions than it should be, and Android Wear integration alerts you any time your phone loses connection, helping prevent any accidental losses.
In terms of protection, Bitdefender's software racked up a perfect score in both of AV-Test's measurements. It's a great choice if you're willing to part with some cash in exchange for peace of mind, and there's even a 14-day free trial to help you make your mind up.
Publisher: Bitdefender
Price: 99p/m, 9.99/y
Download Bitdefender Mobile Security & Antivirus from the Google Play Store here
Avast Mobile Security
Avast's desktop offering is a favourite of PC users and for good reason. Its protection rating is excellent and the company's mobile offering is no different. According to AV-Test, Avast Mobile Security got full marks for malware protection and dropped by just 0.1% in real-time defence.
It's offered as a free version, which is more bare-bones than some other examples. Automatic scans can only be set up to run once a day, and PIN protection is limited to your settings, the Google Play store and one app of your choosing.
It's also crammed with ads, both for third-party services and for Avast's other products, most of which are not included in the free tier. These can get particularly obnoxious and the Avast ads are often hard to distinguish from features included in the app by default.
These can be removed with a pro subscription - along with the one-app PIN protection limit - but it's a little disheartening to see Avast gate off something that many antivirus services offer free as standard.
One feature that does go a long way towards making up for this, however, is the custom firewall setting. It requires a rooted device, but if you've already rooted your phone it will allow you to block certain apps from using the internet, or set them to only use WiFi connections rather than mobile data.
Publisher: Avast Software
Price: Free; Add-ons 0.50 - 17.99 per item
Download Avast Mobile Security from the Google Play Store here
AVG AntiVirus Free
Another well-known name in the PC AV market, AVG's mobile offering is something of a mixed bag. It's another ad-supported app, but AVG's implementation of ads is particularly offensive. Putting ads on the Android lock screen is an egregious misstep and although you can disable this, it should never have been put there to begin with, in our opinion.
Protection was also somewhat lacklustre - while it detected 99.1% of previously-known malware, it only managed to pick up 96.2% in the real-time tests. While this might sound like an excellent result, it's lagging slightly behind both the industry average and its nearest competitors.
Where it makes up for this, however, is in features. Apps are scanned on download, device scans can be scheduled on a daily or weekly basis and a basic WiFi scanner is bundled to analyse your network for vulnerabilities.
Web protection is also available, as is an anti-theft toolkit including remote lock and wipe functionality, location tracking and the ability to sound an alarm from your phone. If you have multiple devices, you can use AVG Zen to manage all of their antivirus settings remotely, too.
Along with getting rid of the ads, moving up to a pro subscription gives users some nice additional features, such as device and app locking and a Camera Trap, which snaps a picture of anyone attempting to unlock your phone and emails you a copy.
Publisher: AVG Mobile
Price: Free; premium subscription 1.79/m, 6.99/y
Download AVG AntiVirus Free from the Google Play Store here
Kaspersky Mobile Antivirus
Kaspersky has an excellent reputation in enterprise security, so you can be assured of excellent protection from its Android app. Sure enough, it got a 99.9% score in AV-Test's protection benchmarks.
Unfortunately, its free version is somewhat hobbled by a lack of features. There's no automatic scheduling for scans, which must be manually triggered and it won't automatically scan downloaded apps, either. There are anti-theft features which let you take remote photos though and it will alert you of the phone's new number if the SIM card is changed.
The paid subscription, on the other hand, is a different story. This unlocks a full suite of scheduling options for malware scans, as well as real-time protection, browser defence and even a feature that protects against SMS-based phishing scams.
Calls and texts from specific numbers can be blocked too, and you can hide certain contacts from appearing in your address book. Be warned, though, as these features are only guaranteed to work on Android 4.4 KitKat and may not work on newer versions of Android.
Publisher: Kaspersky Lab
Price: Free; premium subscription 9.99/y
Download Kaspersky Mobile Antivirus from the Google Play Store here
Norton Mobile Security and Antivirus
While Norton's mobile antivirus is a very well-rounded package, its most useful feature by far is the App Advisor. This scans your installed software looking for untoward behaviour and while other security products do offer this, Norton goes into much more depth.
It looks for unnecessary permissions and also examines location tracking, ad display, automatic updates and excessive power and data use. It even integrates with Google Play, letting you know whether or not an app is safe before you download it.
Sadly, this feature's only available with a paid subscription - which at 30 per year is significantly steeper than most of its rivals. On the bright side, this does cover unlimited mobile devices, so if you're looking to manage the security of an entire team it could work out cheaper in the long run.
The free version isn't too bad, either. Although you won't get access to the App Advisor, free users will be able to schedule daily, weekly and monthly scans, with a standard suite of anti-theft measures and a SafeSearch tool that flags results as trustworthy or untrustworthy.
App-locking isn't included at all, but since Norton offers a separate, free app for this purpose, we're not going to deduct any points for not bundling it.
Publisher: NortonMobile
Price: Free; Premium subscription 29.99/y
Download Norton Mobile Security and Antivirus from the Google Play Store here
Get the ITPro. daily newsletter
Receive our latest news, industry updates, featured resources and more. Sign up today to receive our FREE report on AI cyber crime & security - newly updated for 2023.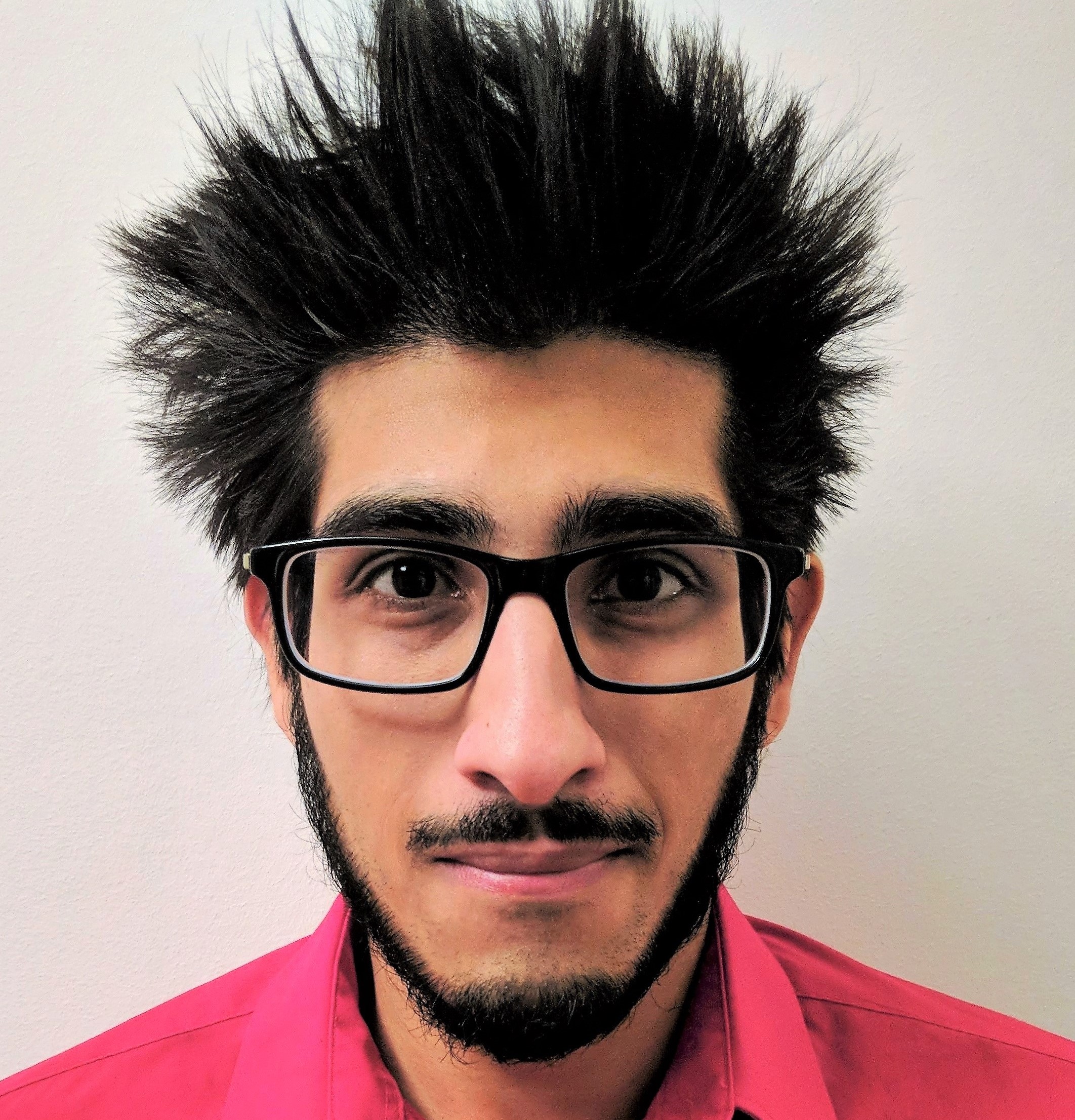 Keumars Afifi-Sabet is a writer and editor that specialises in public sector, cyber security, and cloud computing. He first joined ITPro as a staff writer in April 2018 and eventually became its Features Editor. Although a regular contributor to other tech sites in the past, these days you will find Keumars on LiveScience, where he runs its Technology section.