Best Android apps 2019: From storage and security to communication and productivity
Supercharge your smartphone with these free apps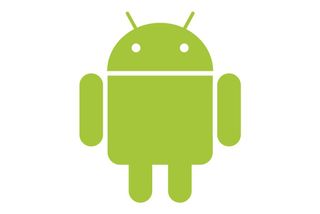 Often playing second fiddle to Apple's iOS, Android still deserves a lot of love. There's an ongoing debate between die-hard fans of each mobile operating system about which is best, but ultimately it comes down to personal preference. Those heavily invested in the Apple ecosystem will stand more to gain from having an iPhone but others argue the functionality of Android makes it the far superior choice of the two.
In terms of a business case, remote, mobile and agile working environments are becoming more commonplace and with that comes greater demand for devices that can weather the requirements of daily business while on-the-go. Whether it's communicating with colleagues, collaborating on a group project or simply jotting down some notes, a phone must be fit for business.
To perform these job-critical functions on the move, you've got to have a device that's up to the task, but also the right apps to make your life easier, and ones that will get the job done well. The Google Play store can often appear heavily saturated, so differentiating between the good, bad and the ugly can be a laborious task.
So, instead of sifting through the app store and poring over individual reviews, take a look at our handy guide to the best Android apps available to you right now.
Nox Browser
A special mobile version of Google's Chrome browser has long been included as a default option for many Android devices but the Play Store also has a wealth of other browsers to choose from, often with features that the usual suspects lack.
Nox browser is great as it has lots of additional features bundled into it. Some browsers primarily focus on privacy, others on speed and some focus on UI, but Nox has all of these elements and a few more to boot as well. Nox has built-in ad and tracker-blocking capabilities, its layout is well-suited to speedy multi-tab browsing and it also includes built-in security warnings about suspicious sites.
It's perfect for the night time scrollers too; the night mode feature in the browser can reduce the level of blue light emitted by the screen which helps regulate healthy sleep.
Publisher: Nox Ltd.
Price: Free
Download Nox Browser on the Google Play store here.
WhatsApp Business
WhatsApp has proved to be an incredibly popular instant messaging app, not only for individuals chatting with friends, but also for small businesses communicating with their patrons. In order to support the latter, Facebook has released a dedicated business version of WhatsApp with a host of features that make it easier to chat to customers.
WhatsApp Business includes a business profile for customers to get at-a-glance information, support for fixed landline numbers and the option to create an FAQ page. The app can be downloaded for free, and business information will automatically display for customers using the standard WhatsApp version. It also currently receives more frequent updates than the main app.
Publisher: WhatsApp
Price: Free
Download WhatsApp Business on the Google Play store here.
Skype
Skype is basically the household name when it comes to video calls and business meetings; it's one of the most versatile VoIP apps around and has a healthy selection of features, some of which are specifically built for Android.
The app has undergone some evolution over the years, going from functional and utilitarian to Snapchat-style filters, but it's now a well-rounded and polished app fit for business purposes as well as a friendly catch up.
It supports up to 24 people in a single group video call, provides an IM service that's as good as any other and also has the Skype Credit-based call-to-phone feature that it's had for years. In terms of Android-specific features, Skype now supports SMS Connect, the ability to hook up your Android phone to Skype to send and receive SMS messages through the Skype client.
This is particularly handy at work when using the desktop app so you can reply to important messages but not have to worry about your boss writing you up for being on your phone.
Developer: Skype
Price: Free
Download Skype on the Google Play store here.
Feedly
Feedly is a smart RSS aggregator, giving you a central place to browse through your favourite magazines, blogs, YouTube channels, and other content sources. Connected to over 40 million RSS feeds and including the ability to add new ones with just a URL, the in-app article viewer uses a clean and easy-to-read format that stips out all of the popups and distracting formatting often used by websites.
It allows you to read, organize, and share stories easily with others through its integrations with Facebook, Twitter, Evernote, Buffer, OneNote, Pinterest, LinkedIn, IFTTT, and Zapier. It also lets you track keywords, companies, and brands in order to keep up with all the new trends on a specific topic. Finally, there's a search option that allows the user to find new content by browsing the app's popular topics.
Publisher: Feedly Team
Price: Free
Download Feedly from the Google Play store here.
Pocket
YouTube's 'Watch Later' functionality makes queuing a few hours' worth of entertainment a breeze and if you've ever wanted something to do that with the enticing articles you see during your daily commute, then Pocket might be for you.
With Pocket, you can save articles to the app for later reading - you can even view them offline, which is perfect for when you've got patchy reception. It works with most articles you'll find online and converts them into an easily readable format. If you want to give your eyes a break, then the app can also convert any saved article into audio ready for listening, a bit like a podcast where you choose all the topics of discussion. It's also handy for anyone who may be visually impaired.
Developer: Read It Later
Price: Free (in-app purchases, 0.49 to 26.66 exc. VAT)
Download Pocket from the Google Play store here.
Microsoft Word
You'd be hard-pressed to find a computer user nowadays that isn't familiar with Microsoft's ubiquitous Word software. It's a business staple the world over - but sometimes you need to make some final tweaks to a document on-the-fly or type out an important memo at lunch.
Word for Android gives you all the fundamental functionality that its desktop counterpart provides but on a smaller screen. You can do most of the formatting and editing that the desktop version supports, and even view and edit PDF files too. It's great for collaborating as well, and includes Office 365 support which allows you and your team to jointly edit a document together in real-time.
Publisher: Microsoft Corporation
Price: Free (in-app purchases, 0.53 to 6.66 exc. VAT)
Download Microsoft Word on the Google Play store here.
Adobe Acrobat Reader
An essential tool for all of your devices, Adobe Acrobat Reader allows you to open and view PDFs from your phone, allowing you to access projects, presentations, and reports. You can comment on the files to offer feedback or leave yourself notes to refer to later, as well as share the files directly from the app.
Fill and sign forms with ease thanks to Adobe's built-in e-signature feature. Make sure to take advantage of Adobe Mobile Link - just turn it on in Adobe Acrobat or Adobe Reader - which makes your recently viewed files available across all of your devices. As long as you stay logged into your account, your files will continue to be synced to your account and therefore available from all devices.
Publisher: Adobe
Price: Free
Download Adobe Acrobat Reader from the Google Play store here.
Evernote
Evernote's not exactly a new app on the block, but it is worth mentioning. The notes and reminders you put into Evernote sync across all of your devices so you can easily switch between tablet, smartphone, and desktop. More than just a note-taking app, Evernote also allows you to create checklists and clip web pages for later reference in one uncluttered workspace.
The search tool makes it easy to conduct research and save information without having to worry about how you're going to find it later. Evernote even has a business offering for teams to make it easier for you to collaborate and share your work with others.
Publisher: Evernote Corporation
Price: Free
Download Evernote from the Google Play store here.
NordVPN
For business users, security remains a top issue when it comes to using a mobile device for work, particularly if you handle sensitive data. Thankfully, there are numerous VPN apps available, and NordVPN is one of the most effective and easy to use services on the market. Aimed at increasing your security and privacy rather than accessing region-locked services, NordVPN allows you to route your device traffic through a server based in a country of your choosing.
Anything you do during the session is masked by 2048-bit data encryption, blocking off anyone trying to snoop on your stored information. Sadly, this added security comes at a cost, but with an RRP of 5.50, it's one of the cheapest VPNs available, and worth the price if you take data protection seriously. A NordVPN subscription will also allow you to access the service on desktops and tablets.
Publisher: NordVPN
Price: 4.58 exc. VAT (optional 7-day trial)
Download NordVPN on the Google Play store here.
LastPass Password Manager
How many times have you heard people telling you to get a password manager? Enthusiasts and experts all agree that password managers are the way forward; there's little chance you're going to be better at creating and storing highly secure passwords for all of your accounts, especially if you have a different password for every account (which you should).
LastPass is present on lots of different platforms so even if you lose your phone, the desktop app will keep your passwords safe. You'll need to make a free account to use the app and it might take a bit of leg work to populate the app with all of your accounts, but once you do, the app can automatically store the credentials for any new accounts as and when you create them.
Publisher: LastPass
Price: Free
Download LastPass Password Manager from the Google Play store here.
Microsoft OneDrive
It might not be as popular as Google Drive in terms of the cloud storage options for Android - given that Drive comes with most Android models preinstalled as standard - but Microsoft OneDrive is a great choice nonetheless, especially if your company uses Microsoft's enterprise software rather than G Suite. With its interoperability with Office 365, you can enjoy all the benefits that come with it, including group project collaboration.
Aside from the Office 365 functionality, it's a fairly standard cloud storage service: you can upload, store and share files, browse your entire arsenal of files and folders and rename them too. Upgrade to OneDrive for business (for a fee) and you'll get additional storage for larger work files too.
Publisher: Microsoft
Price: Free
Download OneDrive on the Google Play store here.
Google Chrome Remote Desktop
Gone are the days of leaving an important briefing or presentation file on your home PC and having to race back home so you can bring it into the office. Being able to securely access your PC remotely is a real life-saver when things go wrong.
The Chrome Remote Desktop app lets you access and control your PC from your Android device as if you were sat right in front of it. All you'll need to do to make it work is download the corresponding desktop app from the Chome store on each PC you'd like to remotely operate and then select the PC from your Android app, as it will be linked to your Google account.
Publisher: Google Inc.
Price: Free
Download Chrome Remote Desktop on the Google Play store here.
SwiftKey Keyboard
Microsoft's AI-driven keyboard is beloved by its users and for good reason; all you need to do is swipe your finger from key-to-key without lifting it from the screen and the AI will most likely understand what you were trying to type. Also, as it benefits from embedded AI, it only gets better the more you use it.
The app learns your writing style so it can make more accurate predictions and offer quicker word suggestions based on your previous entries. You can customise the aesthetic of the keyboard from over 100 different themes and it supports over 300 languages - you can even have 5 languages active at once, which is perfect for any multi-national group chats your business might have.
Publisher: Swiftkey
Price: Free
Download SwiftKey from the Google Play store here.
Get the ITPro. daily newsletter
Receive our latest news, industry updates, featured resources and more. Sign up today to receive our FREE report on AI cyber crime & security - newly updated for 2023.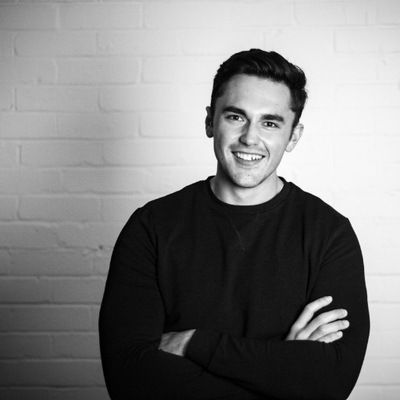 Connor Jones has been at the forefront of global cyber security news coverage for the past few years, breaking developments on major stories such as LockBit's ransomware attack on Royal Mail International, and many others. He has also made sporadic appearances on the ITPro Podcast discussing topics from home desk setups all the way to hacking systems using prosthetic limbs. He has a master's degree in Magazine Journalism from the University of Sheffield, and has previously written for the likes of Red Bull Esports and UNILAD tech during his career that started in 2015.