Mini-wireless sensors to help smartphones monitor household items
European start-up Estimote debuts mini-wireless sensors for the home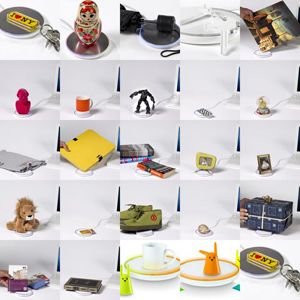 Technology start-up Estimote has launched a line of mini-wireless sensors that can track the status and condition of household objects.
The European company was founded in 2012 as a platform focussed on changing the way businesses and consumers interact with products and venues.
Beacons are wireless sensors that attach to objects and locations, broadcasting minute radio signals to smartphones to provide contextual awareness.
Stickers do the same thing, but are significantly smaller and lighter so can be placed on more objects.
They have in-built accelerometer and temperature sensors, as well as an optimized ARM processor with flash memory and a Bluetooth smart controller.
The devices trigger different actions by enabling communication between the object they are attached to. For instance, a sticker on a pet can tell your smartphone when the animal needs water or is too hot.
Reminiscent of wearable technology, Estimote has dubbed these stickers "nearables" and said their aim is to provide highly personalised insights by collecting large amounts of data.
Beacons and stickers are both compatible with iBeacon, Apple's trademarked indoor proximity system.
Wojtek Borowicz, the community manager at Estimote, said: "We think of Estimote Stickers as a next step towards contextual computing."
Rob Bamforth, principal analyst at Quocirca, added: "Essentially it's a way of tagging the physical world with an ID and some context that relates to the virtual world.
"It could of course replace things like the audio guides you pick up in museums. But the real challenge is making the jump from that specific application to other classes of applications."
According to Borowicz, the technology has a number of real-world applications.
Bamforth added: "There is a potentially valuable application of this technology for those with visual impairment, which tagging with proximity sensors could help enormously.
"It could also be useful in memory jogging applications for those with some forms of dementia."
Consumers can pre-order a developer kit with ten sticker beacons now for $99 and the devices will be shipped out late October 2014.
A daily dose of IT news, reviews, features and insights, straight to your inbox!
A daily dose of IT news, reviews, features and insights, straight to your inbox!
Thank you for signing up to ITPro. You will receive a verification email shortly.
There was a problem. Please refresh the page and try again.