Gov launches investigation for potential bias in algorithms
Algorithms used in recruitment and the criminal justice system will be probed for fairness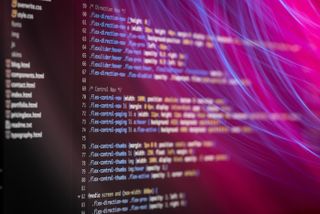 (Image credit: Bigstock)
The Centre for Data Ethics and Innovation (CDEI) will join forces with the Cabinet Office's Race Disparity Unit to investigate potential bias in algorithmic decision-making.
"Technology is a force for good and continues to improve people's lives but we must make sure it is developed in a safe and secure way," said Digital Secretary Jeremy Wright. "I'm pleased its team of experts is undertaking an investigation into the potential for bias in algorithmic decision-making in areas including crime, justice and financial services. I look forward to seeing the centre's future recommendations to help make sure we maximise the benefits of these powerful technologies for society."
As algorithms become more commonplace in today's society, their potential to help people increases. However, recent reports have shown that human bias can creep into algorithms, thus ultimately harming the people it's meant to help.
During job recruitment, algorithms can help evaluate candidates quickly, but some have been accused of gender bias. In Durham, the Harm Assessment Risk Tool used to assess defendant's risk of reoffending has been charged with being biased against the poor.
The CDEI will address bias in existing systems and support the production of fairer systems. Additionally, it will look for ways to increase innovation in the digital economy.
It will outline its priorities in its first work programme and strategy at a Downing Street event.
"We want to work with organisations so they can maximise the benefits of data driven technology and use it to ensure the decisions they make are fair," said Roger Taylor, chair of the Centre for Data Ethics and Innovation. "As a first step we will be exploring the potential for bias in key sectors where the decisions made by algorithms can have a big impact on people's lives."
The programme includes a plan on how to investigate micro-targeting and personalisation in online experiences. An example of this might be seeing ads for products similar to the ones you've just searched for.
The CDEI review will examine how, where and why these tactics are used and introduce nationwide workshops to determine the public's views on micro-targeting. Both reviews are set to publish final reports early next year with interim reports this summer.
The CDEI is a part of the government's wide-scale Industrial Strategy, which aims to stimulate job growth for business and "increase the earning power of people" through investment.
A daily dose of IT news, reviews, features and insights, straight to your inbox!
A daily dose of IT news, reviews, features and insights, straight to your inbox!
Thank you for signing up to ITPro. You will receive a verification email shortly.
There was a problem. Please refresh the page and try again.