BT hails UK fibre broadband deployment progress
Telco claims 19 million homes and businesses will have access to fibre broadband by Spring 2014.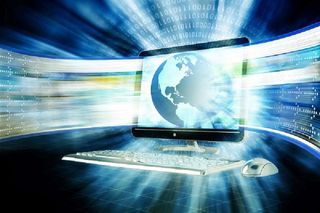 Telco giant BT has shed some light on the progress of its fibre broadband deployment plans, claiming 15 million UK homes and businesses are now able to benefit from much faster internet speeds.
Already 18 months ahead of schedule, the firm's fibre broadband deployment efforts are reported to be creating one of the most extensive open fibre networks in the world.
BT has already invested 2.5 billion in the technology, which it is said to be rolling out to nearly 200,000 further homes and businesses each week.
The company also claims to be on course to connect 19 million premises by the end of next Spring.
The company has also been the main benefactor of the Government funded Broadband Delivery UK (BDUK) scheme, which has seen it deliver fibre broadband to 18 areas, including Cambridgeshire, Cumbria, Devon and Somerset.
Fibre broadband enables people to run multiple bandwidth applications simultaneously, as well as enabling them able to receive large amounts of data quickly and efficiently.
"Fibre broadband can play an important role in stimulating and supporting an economic recovery," said BT Openreach chief executive Liv Garfield. "This is a significant milestone and one that our engineers can be proud of. Customers want faster speeds and that is what we will give them."
BT's Fibre broadband services already reach more than 50 per cent of UK premises, which the company claims puts the UK on course to have the best broadband network of any major European economy by the end of 2015.
A daily dose of IT news, reviews, features and insights, straight to your inbox!
A daily dose of IT news, reviews, features and insights, straight to your inbox!
Thank you for signing up to ITPro. You will receive a verification email shortly.
There was a problem. Please refresh the page and try again.