Twitter ends partnership with DataSift, sparks angry rebuke
Ex accuses Twitter of hurting customers and damaging ecosystem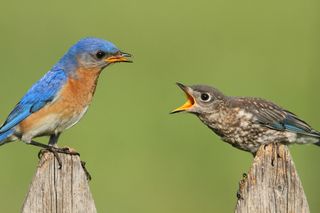 Twitter has ended its partnership with social analytics firm DataSift, sparking accusations from its ex that it has "seriously damaged" the data reselling ecosystem.
The social network plans to move its data reselling in-house to start-up Gnip, which it acquired last year, continuing its licensing of user data to external analytics companies.
But DataSift CEO Nick Halstead took to a blog post to accuse Twitter of betraying analytics firms that rely on the social site's vast swathes of information.
He wrote: "The bottom line: Twitter has seriously damaged the ecosystem this week. Eighty per cent of our customers use technology that can't be replaced by Twitter. At the end of the day, Twitter is providing data licensing, not processing data to enable analysis.
"Twitter also demonstrated that it doesn't understand the basic rules of this market: social networks make money from engagement and advertising."
However, he also made sure to say his firm is moving on and will be fine, thanks for asking.
"Our business model has never relied on access to Twitter data," he claimed. "And if you've heard any rumours about us extending our reach into business-owned data, well, they're true."
Gnip also weighed in on the furore, saying Twitter's motivation behind buying it was to bring its relationships with data customers closer, ensuring it's more connected with analytics solutions being created by customers using its data.
Zach Hofer-Shall, Gnip's head of Twitter ecosystem, wrote in a blog post: "The next step in working directly with data customers is to transition everyone receiving raw data for commercial use from other data resellers to a direct relationship with Twitter.
"After this transition is completed, companies using raw Twitter data for commercial use to build products, to analyse internally, and to serve other commercial purposes will need to have a direct relationship with Twitter."
A daily dose of IT news, reviews, features and insights, straight to your inbox!
Caroline has been writing about technology for more than a decade, switching between consumer smart home news and reviews and in-depth B2B industry coverage. In addition to her work for IT Pro and Cloud Pro, she has contributed to a number of titles including Expert Reviews, TechRadar, The Week and many more. She is currently the smart home editor across Future Publishing's homes titles.
You can get in touch with Caroline via email at caroline.preece@futurenet.com.
A daily dose of IT news, reviews, features and insights, straight to your inbox!
Thank you for signing up to ITPro. You will receive a verification email shortly.
There was a problem. Please refresh the page and try again.