Xero's subscriber base grows 60% in the UK
The company will now focus on predictive analytics to make its platform even more useful for small businesses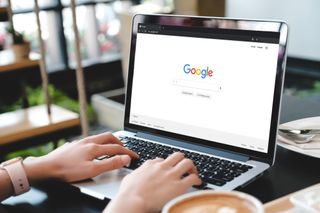 Xero's subscriber base has risen by 60% year-on-year in the last 12 months with its worldwide subscribers hitting more than a million and making it one of the cmost successful cloud accounting platforms in Europe.
In fact, the company added 79,000 subscribers in the UK over the year, taking its total user base to 212,000.
The company has managed to cut its overheads by decreasing the amount spent on sales and marketing, reducing cash outflow to NZ$4.4 million (£2.34 million), while subscription revenues increased by a whopping 44% to NZ$290 million (£154 million) in the 12 months. Overall revenues were up 43% compared to 2016, the company revealed.
"It has been a milestone year for Xero, achieving operating cash flow break-even in the second half of the financial year, and doubling subscriber numbers in less than two years to pass the one million subscriber mark, while completing our major re-platform to Amazon Web Services," Xero's CEO Rod Drury said.
"We continue to recruit exceptional talent, and I'm proud our team has executed on all fronts to again achieve strong results for this financial year and build new foundations for additional waves of growth in the future."
The next chapter in Xero's story will focus on developing new technologies to automate parts of its core platform. To do this, it will focus on producing predictive software using machine learning and the data it already holds about its customers.
"Recording more than $1.4 trillion worth of incoming and outgoing transactions in the last year, Xero manages a unique global graph of business transactions, enabling the development of machine learning to create new experiences for small businesses," Drury said.
"We believe the application of machine learning and AI to accounting will unlock significant productivity for our accountants, bookkeepers and small business customers."
Stay up to date with the latest news and analysis from the world of cloud computing with our twice-weekly newsletter
Thank you for signing up to Cloud Pro. You will receive a verification email shortly.
There was a problem. Please refresh the page and try again.