NetSuite facing legal action over "broken" ERP promises
NetSuite accused of misleading textiles company, court case claims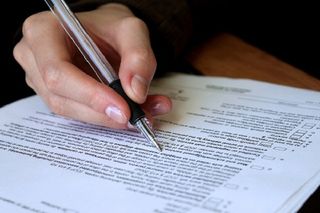 ERP firm NetSuite has been targeted by one of its customers in a damning lawsuit.
PC World has reported that textiles manufacturer Kentwool is unhappy with 'promises' made but not delivered as a part of a one-year contract.
In the complaint, which Chris Kanaracus, senior correspondent at PC World, has seen, Netsuite told the wool-maker that it would "customise, configure and implement its ERP software for Kentwool's specific needs and uses."
Kentwool was promised that all of its manufacturing, inventory, purchasing and financial operations could be tied together into one platform, it claims.
NetSuite, at all stages of contract negotiation, made it clear that it would be fully capable of meeting the requirements.
A completion date of 1 October 2013 was set, but Kentwool claimed the software provided "continues to fail to operate as originally represented by NetSuite."
Netsuite apparently offered to fix the problems and then failed to do so.
Overall, Kentwool paid $318,000 (£185,000) for the new platform, a far cry from the $246,000 (£143,000) it was apparently quoted.
The textiles firm cut its contract and asked for a full refund, but instead was told that NetSuite vice president Roman Bukary was unwilling to acquiesce to its demands.
"Kentwool repeatedly says that it relied upon NetSuite's representations of what its system could do," said analyst Frank Scavo, managing partner of IT consulting firm Strativa in the PC World report.
"Vendors can be tempted to over-promise during the sales cycle. So it's dangerous to take the vendor's word for anything. You have to do your own reference checks to confirm what the vendor is saying."
"There are still too many lawsuits involving ERP vendors," he added. "In manufacturing, there's a philosophy called 'zero inventory.'
"Maybe software vendors should have a philosophy of 'zero lawsuits.' Look at all the reasons you are getting sued and do something to address the core problems. There'd be a huge return on investment for a program like that."
Stay up to date with the latest news and analysis from the world of cloud computing with our twice-weekly newsletter
Thank you for signing up to Cloud Pro. You will receive a verification email shortly.
There was a problem. Please refresh the page and try again.