Oracle underpaid women and minorities by more than $400 million, says US government
Complaint claims Silicon Valley giant prefers hiring Asian students so it can underpay them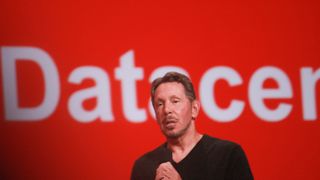 Oracle has been accused of underpaying its female and minority employees by over $400 million over a four-year period, adding to the allegations of rampant exploitation and discrimination at the company.
The news comes as part of an ongoing lawsuit against the Silicon Valley giant by the United States Department of Labor. The suit was initially filed in January 2017, and was sparked by an investigation into Oracle after it was awarded government contracts worth in excess of $100 million annually.
According to a new motion, Oracle's preference when recruiting was to hire Asian engineers with student visas. Due to the nature of these visas, the complaint says, these employees were "dependent upon Oracle for sponsorship" in order to stay in the country - allowing Oracle to underpay them, secure in the knowledge that they couldn't look for another job.
From 2013 to 2016, the US government claimed that Oracle's college recruitment program hired around 450 Asian employees, which made up 90% of the program's total capacity. Just six black people were hired by the program during the same time-frame.
In addition to this, Oracle also allegedly underpays its female, black and Asian staff compared to white men. The company sets starting salaries based on how much a new hire previously earned at their old job - a practise which is widely known to perpetuate wage discrimination by ensuring that unfair salaries are carried over to a new company. The motion also alleges that Oracle purposefully steers non-white, non-male employees into lower-paid roles, with some women making up to 20% less money for the same work in 2016.
The new allegations echo a class-action suit submitted just days ago, which seeks to represent more than 4,000 female employees which Oracle has supposedly underpaid by an average of $13,000 per year. That suit alleges that Oracle was aware of the issues, but failed to correct them.
"Oracle's suppression of pay for its non-White, non-male employees is so extreme that it persists and gets worse over long careers; female, Black, and Asian employees with years of experience are paid as much as 25% less than their peers," a new document filed yesterday in relation to the Department of Labor's case said. "Oracle's compensation practices cause an increasing pay gap as those employees devote more of their lives to Oracle."
The suit focuses on staff based at Oracle's California headquarters, in roles such as support, IT and product development. The department estimated that Oracle had underpaid its black, female and Asian staff by a collective total of $401 million, but noted that because it had continued underpaying them after the end of the period for which the department had records, the actual total is likely much higher. In fact, the department said that Oracle has either withheld or destroyed information which the company thought would look "unfavorable to Oracle".
Oracle could face stiff penalties if it loses the case; as well as having to repay lost wages to its affected employees, hire new staff to address the imbalance and alter its hiring practices to ensure this doesn't happen in future, the department is campaigning for Oracle's government contracts to be cancelled and for the company to be banned from future government contracts until it corrects its allegedly discriminatory practices.
As with the previous claims of discrimination on Monday, an Oracle spokesperson declined to comment on the new allegations.
Get the ITPro. daily newsletter
Receive our latest news, industry updates, featured resources and more. Sign up today to receive our FREE report on AI cyber crime & security - newly updated for 2023.
Adam Shepherd has been a technology journalist since 2015, covering everything from cloud storage and security, to smartphones and servers. Over the course of his career, he's seen the spread of 5G, the growing ubiquity of wireless devices, and the start of the connected revolution. He's also been to more trade shows and technology conferences than he cares to count.
Adam is an avid follower of the latest hardware innovations, and he is never happier than when tinkering with complex network configurations, or exploring a new Linux distro. He was also previously a co-host on the ITPro Podcast, where he was often found ranting about his love of strange gadgets, his disdain for Windows Mobile, and everything in between.
You can find Adam tweeting about enterprise technology (or more often bad jokes) @AdamShepherUK.
Get the ITPro. daily newsletter
Receive our latest news, industry updates, featured resources and more. Sign up today to receive our FREE report on AI cyber crime & security - newly updated for 2023.
Thank you for signing up to ITPro.. You will receive a verification email shortly.
There was a problem. Please refresh the page and try again.