Six team leadership tips for IT managers
Here are some strategies leaders can use to transform the way their teams operate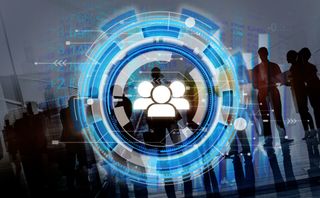 When time and budget constraints, supporting existing processes and legacy environments, and compliance-related requirements take over an IT department's schedule, they often have to say no to innovative projects and other requests from the business.
Say "no" enough times and that opens the door for shadow IT to step in as other departments find their own, often less secure, solutions.
To avoid this, IT departments need to start saying yes to embracing developments and achieving a balance between smaller projects and the company's overall IT plan. Here are six strategies departments can use to make it easier to say yes to new ideas and requests.
Automate processes whenever possible
Automating routine processes frees a department from the worries of regular activities, and leaves them free to prioritise more complex or innovative tasks and opportunities.
Automation can also streamline the experience on the user end of IT software, which benefits both the IT team and the rest of the organisation's employees, who now have easier access to essential IT services.
Optimise collaboration with the IT team
Separating the department into multiple teams with each working on different applications has the potential to create internal walls. Once walls are up, factionalism is inevitable, impacting employee happiness and overall productivity.
Transparency and communication are essential to avoiding this and working together in the best way possible. When all employees are trusted, the environment in the department stays open and team members know what their colleagues are occupied with. This allows for an even greater balance of individual and team needs and leads to a generally more productive workforce.
Think in terms of services
As employees become ever more comfortable with technology, they want services that will help them excel at their respective roles. Self-service specifically allows them to make decisions and access information with more independence and confidence. IT departments that can provide services like these based on clear service-level agreements (SLAs) are well on their way to being able to say yes more often.
While these strategies can boost innovation and turn whole IT teams into departments that say yes, here are three more recommendations specifically for IT managers.
Focus on developing soft skills
In a world that's becoming increasingly impersonal through automation, soft skills like communication, leadership, networking and empathy can set a great manager apart from a good one. The skills involved in being able to advance professional relationships and communicate across social, cultural and economic differences should never be underestimated. Soft skills can be the most difficult to learn and require more practice than skills rooted in cold facts.
Manage people, not IT
RELATED RESOURCE
The state of Salesforce: Future of business
Three articles that look forward into the changing state of Salesforce and the future of business
When managing a team, create a culture open to creativity and innovation with a healthy balance of give and take. As a manager delegating a task and translating its details into goals can be far more effective than expecting colleagues to parse dense strategy. Remember, it's always best to use your soft skills to manage the team, instead of over reliance on technology.
Leave your desk and interact with other departments
Once again, those soft skills will come in handy as you get to know divisions and departments outside of your own. By cultivating these optional relationships, you'll learn how to better help and communicate with other departments, as well as be able to anticipate their IT needs in more depth.
This article was first published on 29/01/19 and has since been updated
Get the ITPro. daily newsletter
Receive our latest news, industry updates, featured resources and more. Sign up today to receive our FREE report on AI cyber crime & security - newly updated for 2023.
Get the ITPro. daily newsletter
Receive our latest news, industry updates, featured resources and more. Sign up today to receive our FREE report on AI cyber crime & security - newly updated for 2023.
Thank you for signing up to ITPro.. You will receive a verification email shortly.
There was a problem. Please refresh the page and try again.