IBM 'discriminated against older employees' when making job cuts
The majority of employees discharged between 2013 and 2018 were over 40, with many rehired on weaker terms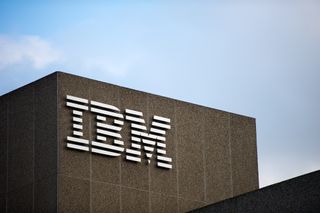 The US employment discrimination regulator has concluded that IBM systematically discriminated against its older employees when making job cuts between 2013 and 2018.
Following an investigation, the Equal Employment Opportunity Commission (EEOC) has claimed that IBM unfairly discharged its workers who fell in the Protected Age Group of workers aged 40 or older when making resources-driven job losses.
This is according to an EEOC letter director towards IBM, uncovered by ProPublica, following an investigation spurred by complaints issued by former IBM employees who feel the company discriminated against workers based on their age.
Analysis by the watchdog shows that 85.85% of those laid off during job cuts over the course of the five-year period were older workers, many of who were told their skills were out of date. Further evidence uncovered also revealed that many of these workers were subsequently rehired on lower pay and with fewer employment benefits.
"The investigation uncovered top-down messaging from Respondent's [IBM] highest ranks directing managers to engage in an aggressive approach to significantly reduce the headcount of older workers to make room for Early Professional Hires," the letter said.
"EEOC received corroborating testimony from dozens of witnesses nationwide supporting a discriminatory animus based on age."
IBM argued the complainants were discharged as part of a series of resource actions designed to reduce headcount and lower costs. IBM also suggests there was no centralised decision-making over the job losses and that each individual manager was responsible for selecting workers in their teams that would be let go, based on metrics including performance and relevant skills.
The EEOC found, however, that IBM's arguments "did not withstand scrutiny", with the agency determining "there is reasonable cause to believe that Respondent discriminated against Charging Parties and others on account of their age".
RELATED RESOURCE
Global HR leaders reveal top strategies for rebuilding company culture
How to engage employees to navigate COVID-19 disruption
While IBM has been found to have committed wrongdoing in this respect, the agency would not be issuing a formal punishment, and instead "endeavour to eliminate the alleged unlawful employment practices" through informal methods. These include holding meetings and attempting to persuade IBM to change its structures.
IT Pro approached IBM for a statement.
A daily dose of IT news, reviews, features and insights, straight to your inbox!
Keumars Afifi-Sabet is the Features Editor for ITPro, CloudPro and ChannelPro. He oversees the commissioning and publication of in-depth and long-form features across all three sites, including opinion articles and case studies. He also occasionally contributes his thoughts to the IT Pro Podcast, and writes content for the Business Briefing. Keumars joined IT Pro as a staff writer in April 2018. He specialises in the public sector but writes across a breadth of core topics including cyber security and cloud computing.
A daily dose of IT news, reviews, features and insights, straight to your inbox!
Thank you for signing up to ITPro. You will receive a verification email shortly.
There was a problem. Please refresh the page and try again.