Best online cyber security courses for 2023
Learn new skills or update your cyber security toolkit with our top picks of paid cyber security courses for beginners and experts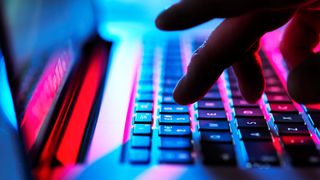 (Image credit: Getty Images)
Cyber security is one of the most important components of the modern business world, and as such, demand for skilled professionals has never been higher. Our list of some of the best online cyber security courses aims to give a broad sense of what tools and platforms are available to those wishing to captialize on this surging demand.
We've listed both free and paid courses to cater for different needs and budgets, as well as a variety of specialisms, including malware, ransomware and phishing attacks, which are becoming increasingly common.
The courses below also offer a wide range of opportunities to learn. Whether your business needs basic cyber security training, your company is looking to enhance existing skills, or you want a course to give you the skills you need to become a cyber security specialist, there is a course for you.
Disclaimer
Our list of the best online cyber security courses has been picked based on a combination of factors, including their community reviews, their convenience, and whether they cater for absolute beginners or a current professional looking to up-skill or retrain. Our goal is to provide a broad range of options.
Best online cyber security courses for 2023
The Complete Cyber Security Course: Hackers Exposed
Best for cyber security beginners
Organisation: Udemy
Course cost: £64.99 / $79.99 (but can often be found on sale)
Course link: The Complete Cyber Security Course for Beginners: Hackers Exposed
Well-known in the education space, Udemy offers a comprehensive cyber security course to suit every level of student. This course is for beginners as it aims to deliver a high level of understanding across several cyber security topics, including malware, hacking infrastructure, zero-day, and attacks focused on specific operating systems.
Students will complete the course with a thorough understanding of businesses' current cyber security issues. It aims to teach students practical skills they can apply to tangible security issues they may face.
The course also focuses on the security vulnerabilities of operating systems and virtual machines. With remote working now the norm for many organisations, this course is timely as it covers security for access privileges and social engineering attacks.
This is the first of several courses that look at a number of specific cyber security issues in-depth. Udemy says this course is for: "For anyone who would love to gain a practical skillset in mitigating the risk from, malware, Trojans, hackers, tracker, cyber criminals and all online threats."
---
The Complete Cyber Security Course: Network Security
Best for network security beginners
Organisation: Udemy
Course cost: £59.99 / $79.99 (but can often be found on sale)
Course link: The Complete Cyber Security Course: Network Security
As a companion for the first part of the series of courses from Nathan House, the focus of this module is network security, which has become essential for businesses that need to secure many endpoints, particularly the devices used by their remote workers.
This course covers all the bases, including Wi-Fi security, network monitoring, search engine privacy, password management, and Wireshark. If you want to become a cyber security specialist, this course will give you a grounding in network security.
Also, this course offers the comprehensive skills network security specialists need today, including network architecture and how to secure multi-factor authentication. With network access vulnerable to many attack vectors, the in-depth training here is timely and will give you a secure foundation to build further skills.
As this is part two of a four-part course, with part three covering anonymous browsing and part four considering endpoint security, you can skip taking one if your interest is only in network security. However, building your knowledge step-by-step is advisable to ensure your skills are thorough and comprehensive.
---
BSc (Hons) Cyber Security from the Open University
Best for those looking to build on existing skills
Organisation: Open University (OU)
Course cost: £20,772 / $25,887 at current prices (flexible payment and funding options available)
Course link: BSc (Hons) Cyber Security from the Open University
This course is perfect for anyone wanting to train to become a cyber security specialist or to update or expand their current knowledge and skills. This course is ideal for newcomers to the industry as it begins with the basics of information security and builds to more detailed practical knowledge to combat today's cyber security threats.
Famous worldwide, the OU course is comprehensive, to say the least. Anyone who wants to work in any form of digital security will gain the theory and practical skills businesses seek.
The modular approach means you build your knowledge and skills one step at a time. The course also aligns with the Cyber Security Body of Knowledge (CyBOK) and the Chartered Institute of Information Security (CISSec) framework, ensuring the qualification gained has industry-wide recognition.
The course is the most expensive of the group presented here and requires a level of commitment that stretches over six years. However, the course quality and the depth of knowledge and skills students can gain is all-inclusive.
Although based in the UK, the Open University is famous for being at the forefront of distance learning, ensuring location is not a barrier for this course. Neither is time – with part-time learning options for those that wish to continue working alongside study.
---
LinkedIn Learning
Best for those looking to retrain
Organisation: LinkedIn
Course cost: $20-50 (£16-40), including VAT, per course. A monthly subscription costs $39.99 (£32) or yearly for $323 (£257). Courses are free for LinkedIn Premium members.
Course link: LinkedIn Learning
The merger of LinkedIn with Lynda.com delivered a comprehensive selection of cyber security courses for beginners and advanced users. The range of courses is broad and diverse, covering all IT topics.
LinkedIn's Learning Hub allows you to filter the courses to identify which suits you. Under the general technology topic, you can choose to see courses for cyber security specialists or analysts.
Clicking specialists allows you to further define your needs with beginners, intermediate and advanced courses, which leads you to even more specialist subjects such as penetration testing, cyber risk management, firewalls and cloud security, to name just a few of the courses on offer.
With many courses created by cyber security specialists, the level of teaching is high. You can also see reviews of each course from LinkedIn members to gauge whether the course is for you.
---
Cybersecurity Courses for Beginners
Best for those looking to switch careers quickly
Organisation: MTA (My Training Academy)
Course cost: £895
Course link: Cybersecurity Courses for Beginners
This course runs for 116 hours spread over one year. With the certificate awarded by CompTIA, students are assured of a thorough foundation in all aspects of cyber security. Students also gain access to the broader CompTIA Cybersecurity Pathway, enabling them to build their IT skills and directly relating them to potential jobs and career paths.
Developed by tutors with deep expertise in their fields, the video tutorials are joined by downloadable workbooks, quizzes, flashcards and educational games to communicate each course element to the student. Mock exams are also used to ensure everyone enrolled on this course is prepared for their final examination.
As this course has a modular approach, students can choose the modules they want to study, making this course highly customisable. With modules that cover network security and pen testing, students can create a course to enhance their cyber security knowledge or start them on a career path in cyber security defence.
---
Cybersecurity for Managers: A Playbook
Best for course business executives
Organisation: MIT Sloan School of Management
Course cost: $2,950 (£2,350) - early registration discount available
Course link: Cybersecurity for Managers: A Playbook
Firmly aimed at business owners and managers who need to expand and enhance their cyber security skills and knowledge, this course is far-reaching and offers comprehensive modules that cover all cyber security topics, focusing on developing a strategic in-depth cyber security defence policy for businesses.
Based on the National Institute of Standards and Technology (NIST) Cybersecurity Framework, the course is ideal for CISOs and CTOs looking to enhance their skills. The topics offer an overview and more detailed training across six modules that begin with understanding the threat landscape and conclude with ethics and cyber security.
Students who complete the course will gain a verified digital certificate of completion from the MIT Sloan School of Management. This program also counts towards an MIT Sloan Executive Certificate.
The six modules included provide an opportunity to test out different budget scenarios for protection, detection, and response using interactive cyber security simulation, as well as offering various case studies and examples to maximise the experience. Additionally, you'll be able to create a personalised cyber security playbook that ties these insights together into a robust action plan for your business.
---
NextGenT Cyber Security Program
Best intensive cyber security course
Organisation: NextGenT
Course cost: $10,500 (£8,366). Early registration discount available.
Course link: NextGenT Cyber Security Program
If you have ambitions to become a cyber security specialist, this detailed course could land you your first job. The course is described as 'military grade' as IT instructors from the US Air Force and Navy have designed the course. Students over 14-24 weeks develop their skills, which includes hands-on training.
The course designers are confident that their students will gain high-salary jobs as one of the payment plan options is an income-based loan that allows you to take the course by paying back 10% of your salary.
Only some courses offer a mix of theory and practical application. Indeed, more than half of this course is delivered via hands-on training. Students can access mentors, regular live training and coaching sessions and workbooks. The organisers are confident that the course they have designed will result in a cyber security job, which has become some of the highest paying tech jobs across the industry.
---
Post Graduate Program in Cyber Security
Best post-graduate cyber security course
Organisation: Simplilearn, MIT Schwarzman College of Computing and EC Council
Course cost: $3,000 or $264 per month (£2,552 / £212.67)
Course link: Post Graduate Program in Cyber Security
As winners of the Course Report's Best Cyber security Bootcamp in 2022 for the second year in a row, this course lasts six months (students must allocate between 5-10 hours per week) and boasts a comprehensive syllabus delivered by experts in their field.
With modules designed by MIT Schwarzman College of Computing and EC Council, students can gain world-class knowledge. Over 25 hands-on projects are included, with additional live sessions throughout the course. This post-graduate course concludes with a certified certification in cyber security, application and policy.
Designed as an online boot camp, students will cover general hacking approaches today's threat actors take to network packet analysis, IDS firewalls and honeypots to network security.
---
Cyber Security Foundations
Cyber Security Foundations
Most flexible online cyber security course
Organisation: EC-Council via Future Learn
Course cost: £36 / $39 per month
Course link: Cyber Security Foundations
Cyber security is just one of the many courses offered by FutureLearn. As part of the more extensive IT and computer science subject, this course consists of four modules in the ExperTrack that cover an introduction to the subject before moving on to more in-depth topics, including how to combat malware attacks, concluding with identity and access management.
The credentials for this course are world-class, coming from the EC Council, which has built a reputation as a renowned international consultancy for e-commerce and is the world's largest cyber security certification body.
Each module runs for four weeks with a commitment of two hours per week. After completing the 15-week course, students will gain practical skills and knowledge to navigate today's cyber security risks. This course is ideal for small enterprises looking to enhance their cyber security skills within their company.
Get the ITPro. daily newsletter
Receive our latest news, industry updates, featured resources and more. Sign up today to receive our FREE report on AI cyber crime & security - newly updated for 2023.
David Gargaro has been providing content writing and copy editing services for more than 20 years. He has worked with companies across numerous industries, including (but not limited to) advertising, publishing, marketing, real estate, finance, insurance, law, automotive, construction, human resources, restoration services, and manufacturing. He has also managed a team of freelancers as the managing editor of a small publishing company.