Why business leaders – not technologists – make the best CIOs
The role of the CIO is transforming from one that oversees technology implementations to a vital cog in the business leadership machine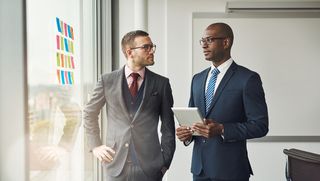 (Image credit: Bigstock)
Most chief information officers (CIOs) might have started their careers in the IT department, but their long-term success depends on deep connections with the business. Rather than providing systems and services they think the organisation needs, digital leaders must work collaboratively with their c-suite peers to find the right technological solutions to challenges the business faces.
Mark Bramwell, CIO at Saïd Business School at the University of Oxford, recognises the role of the IT leader has shifted forever. Rather than just being technology experts, modern CIOs must be multi-skilled business leaders. They work alongside other senior executives in all departments to ensure their aims are understood and their requirements are delivered.
The CIO's waning IT burden
"The modern CIO role is about translating," says Bramwell. "I don't want to dilute my role or what I do, but – being candid – implementing technology is fairly simple. It works or it doesn't. The difficult bit is the relationships with stakeholders, the change management and the focus on value. And that's the bit where CIOs need to work hard on getting things right."
One of the key reasons why IT leaders have more time to focus on business relationships rather than tinkering with technology components is because of the rise of cloud computing. Worldwide spending on public cloud services is forecast to grow 20.4% in 2022 to total $494.7 billion, up from $410.9 billion in 2021, according to Gartner.
The ever-increasing use of the cloud means much of the slack for technology provision is being picked up by external providers. Areas that might once have been covered by CIOs and their teams – from data storage to compute and onto networking capabilities and infrastructure maintenance – are now often part of the contracts that businesses sign with cloud providers.
With the IT management burden reduced, technology teams can focus on other areas. Bramwell suggests the key role for CIOs is to ensure value is created. To be successful, IT leaders must understand the business' key objectives – whether that's profit generation, customer service or long-term growth – and then match these aims to technological solutions.
In short, modern CIOs must be business leaders first and technologists very much second. For Richard Corbridge, CIO at Boots UK, this shift in emphasis is a huge opportunity for tech chiefs. Instead of worrying about the configuration of software and hardware, IT chiefs can move into areas that might once have seemed beyond their influence.
The supporting foundations for this shift in roles and responsibilities has been strengthened during the past two years. When the COVID-19 pandemic led to social distancing, CIOs used the cloud to help their organisations move at breakneck speed to new hybrid working structures and fresh business operating models.
CIO 2.0: From IT overseer to business leader
Corbridge spent lockdown working on a range of projects, including the creation of virtual GP services and the transition of traditional high street healthcare provision online. The impact of digital transformation at Boots has been clear. In one year, Corbridge and his team delivered a 250% year-on-year increase in online trading.
It's a pattern that's repeated in other businesses in all sectors. At the most challenging of times, CIOs stepped up to the plate and delivered technological solutions that kept businesses running and customers served. These successes have changed the perception of IT. The board has seen the value technology can deliver in a crisis and now it wants more.
The end result is that CIOs will be expected to keep generating smart ideas at speed. Rather than being a departmental manager with a deep technological expertise, the modern CIO must be a business leader who excels in a broad range of skill sets, such as communication, innovation and entrepreneurship.
For CIOs who can adopt this mindset, the opportunities are bountiful. In fact, Corbridge says the core role that digital systems and services continues to play in all modern businesses means CIOs should be reaching the highest echelons of the hierarchical structure.
"I've always said that any organisation that believes in what they're trying to do with digital should have a CIO on the board," he says. "My boss would say to me, 'you've got the run and ops stuff; you're doing a good enough job of that. Now the next thing you need to do is come up with the idea that we hadn't thought we needed. What is the thing that we need to do that nobody here has yet thought of?'"
It's a similar story at rail platform Trainline. CTO Milena Nikolic says the company has a track record of developing innovative solutions to intractable challenges, including a disruption notifications service, which provides alerts automatically to app customers if their journey is significantly delayed.
RELATED RESOURCE
The CIO imperative: Leading in the digital future
Reimagine how to differentiate with technology
Before joining Trainline last year, Nikolic was engineering director at Google Play. Now, as CTO at Trainline, her focus extends beyond the IT department and out across the rest of the organisation. An engineer by trade, Nikolic admits to getting excited about the tools her team builds. However, she also recognises that IT professionals can't work in isolation.
"I was certainly a technologist first – that's where my background is and that's what I used to do," she says. "Over the years, I've been stepping more into the business side, and that's how my role has changed. I have certainly been enjoying that transformation so far. I think it's very important to be able to marry those two aspects successfully."
Industry experts come to similar conclusions. Workday and Deloitte research suggests almost half (49%) of CIOs recognise they need to spend less time on purely IT matters, while Gartner says the best CIOs work with their c-suite peers to establish a new technology delivery model that helps the business meet its desired technology objectives.
Adam Miller, group head of IT at insurance company Markerstudy Group, says a joint delivery model is baked into his firm's executive relationships. Miller works directly with his CEO, who has a "strong understanding" of technology's role in the company's long-term plans.
Miller says CIOs who gain exposure to the board have a great opportunity in coming years. IT chiefs who want to be seen as business leaders first and technologists second must deliver great results time and again, so constant communication will be key.
"I think that's absolutely critical," he says. "Don't overcommit. It's very easy to say 'of course I can do that' when you're not sure. You've got to have honest conversations with people, however uncomfortable those discussions might be. That honesty, to me, is key."
Get the ITPro. daily newsletter
Receive our latest news, industry updates, featured resources and more. Sign up today to receive our FREE report on AI cyber crime & security - newly updated for 2023.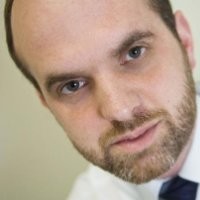 Mark Samuels is a freelance writer specializing in business and technology. For the past two decades, he has produced extensive work on subjects such as the adoption of technology by C-suite executives.
At ITPro, Mark has provided long-form content on C-suite strategy, particularly relating to chief information officers (CIOs), as well as digital transformation case studies, and explainers on cloud computing architecture.
Mark has written for publications including Computing, The Guardian, ZDNet, TechRepublic, Times Higher Education, and CIONET.
Before his career in journalism, Mark achieved a BA in geography and MSc in World Space Economy at the University of Birmingham, as well as a PhD in economic geography at the University of Sheffield.