Votiro debuts free cloud-based file cleaning service
Security player looks to the cloud to help people clean up dubious files and attachments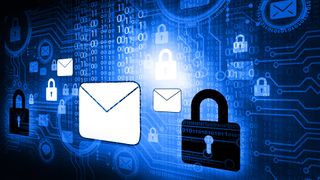 Isreali IT security firm Votiro has launched a free cloud-based service that aims to stop suspicious files from executing their malicious payloads.
The company said its file sanitation service analyses documents for the presence of malicious code and "facilitates the quick neutralisation of zero-day exploits and the detection of trojans, viruses and worms."
The service cleans an uploaded file by making micro-changes to its structure and metadata, which, it said, "eliminates the possibility of malicious code running from the file". It then scans the file with a number of anti-virus programs.
The new service is part of Votiro's overall Secure Data Sanitisation service, and automatically performs the same sanitisation process as the new cloud service on all incoming files. For example, email attachments, website downloads and those taken from removable media.
The process does not affect the usability of a file and integrates into an organisation's IT infrastructure.
"Our Secure Data Sanitisation solution provides zero-day protection that eliminates malicious cyber-threats before they have a chance to penetrate an organisation's network and attack critical IT infrastructure and extract sensitive data," said Itay Glick, founder and chief executive of Votiro.
"Our new cloud service allows organisations to experience the strengths of our sanitisation process and understand the overall benefits of our Secure Data Sanitisation solution."
The new file sanitisation service is available at cloud.votiro.com.
Stay up to date with the latest news and analysis from the world of cloud computing with our twice-weekly newsletter
Rene Millman is a freelance writer and broadcaster who covers cybersecurity, AI, IoT, and the cloud. He also works as a contributing analyst at GigaOm and has previously worked as an analyst for Gartner covering the infrastructure market. He has made numerous television appearances to give his views and expertise on technology trends and companies that affect and shape our lives. You can follow Rene Millman on Twitter.
Thank you for signing up to Cloud Pro. You will receive a verification email shortly.
There was a problem. Please refresh the page and try again.