HootSuite announces enhanced OneDrive integrations
The social platform said it will work better with Google Drive, Dropbox, and Box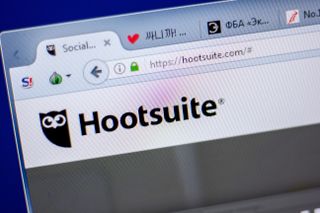 HootSuite has announced new integrations with Microsoft's OneDrive, Google Drive, Dropbox and Box cloud storage platforms, making it easier for teams to access photos, gifs, videos, and other digital assets directly from their cloud content repositories without leaving HootSuite.
"As social media becomes a primary channel for businesses of all sizes to connect with customers, the ability to manage digital assets intelligently and create engaging social content is critical," said Roger Murff, vice president of business development and technology partnerships, Box.
Additionally, HootSuite said these new content partners mean users can add a content source, such any of the new storage platforms, to their Hootsuite dashboard, making it much easier to find the sources and add content in just a few clicks.
"With this integration, our customers can access their Dropbox files directly from HootSuite, allowing them to enhance their social posts with content they already have saved in Dropbox," said Billy Blau, head of technology partnerships at Dropbox. "In today's competitive market, companies using both HootSuite and Dropbox can act faster and be more agile with their marketing and social efforts."
Once the cloud service has been connected to a HootSuite account, users can search for and organise digital assets directly within their content sources, meaning they don't have to duck out to find the visual content they want to add to their social posts.
To add media from one of the supported content sources, Hootsuite customers simply need to choose the asset from the compose message box in Hootsuite Publisher.
"HootSuite's integration with OneDrive enables joint customers to access their assets seamlessly and securely before they publish on social media," added Rob Howard, director, Office 365 Ecosystem, Microsoft. "Team members across organisations also enjoy improved productivity as they get to collaborate on social content in the cloud from any device."
Stay up to date with the latest news and analysis from the world of cloud computing with our twice-weekly newsletter
Thank you for signing up to Cloud Pro. You will receive a verification email shortly.
There was a problem. Please refresh the page and try again.