Is Dropbox losing its grip?
Dropbox was the poster child for accessible cloud computer at one stage. But where does it stand now?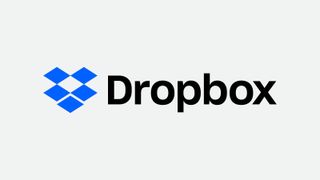 Dropbox, when it launched in 2007, was a service that took a package of then-emerging technologies (at least in terms of mass awareness of them) and managed to shape them into a service people genuinely had a use for.
The word 'solution' is ruthlessly banded around in IT circles, but in this instance, there was just cause for using it. A way to harness cloud technology to access files from anywhere on the planet – assuming a half-decent web connection – and share them between teams? That's the kind of feature that people would have been thrilled just at the idea of 20 years prior. The reality of it stacked up too, and take up was swift.
Dropbox wooed people in initially with 2GB of free cloud storage, along with a way to escalate that by undertaking tasks to earn a bit of extra top-up space (referring friends, filling in forms, doing the dishes). That earned it some consumer traction and proved to be a smart initial move. Dropbox became a word interchangeable with cloud computing itself.
Clouded competition
Yet in 2017, Dropbox is amongst a collection of services (Twitter is another obvious example) that quickly reached some kind of critical mass, but then struggled to kick on and convert a sizeable user base into cold, hard, cash.
In fact, after doing the market pathfinding for a subset of cloud services, Dropbox is finding itself overtaken by its increasingly fierce competition. And it's competition with very deep pockets: Microsoft, Amazon, Apple and Google are all trying to seize market share in the cloud sector (Box is a very active competitor too), and they're cutting prices aggressively to make sure they get it. Can Dropbox, for all its might, compete when it's up against opponents that can casually drop $1 billion over breakfast?
From the user side, the competition looks tempting. In the ten years since Dropbox launched, I've been an avid user. Six years ago, I went self-employed and was overseeing the production of a weekly computer magazine. I looked at several options for ways to share sizeable files between people, including remotely accessing a server stored at a company HQ. But then someone suggested I look at the more advanced services that Dropbox offered.
I duly did, paying a nominal monthly sum so that a small team could work in tandem on the same publication. The irony was that it all seemed to work faster this way than the previous setup we had, all located in the same building relying on a struggling physical IT infrastructure. Over time, Dropbox has awarded me space for reasons I don't quite understand but who's complaining, and for $9.99 a month over 200 issues of said magazine were produced.
The problem, though, was that clients I was working with were moving away from Dropbox. If their storage space on the service wasn't around the same as mine, then it made sharing big batches of files impossible. Furthermore, a lack of overt support for multiple accounts on the same machine didn't help there either.
Thus, clients were finding that, for instance, Google Drive was offering the space they needed to store their resources, far more economically. In fact, Dropbox is up against several rivals, offering deals that are tempting its users. Whilst the Dropbox user base continues to grow – current estimates suggest the firm has around 500 million people who have accessed the service – the bulk of them I'd wager are those who don't pay for the privilege. And although it has some 200,000 customers in the more valuable business and enterprise sector, it seems Dropbox is still facing momentous challenges here.
Not that it isn't trying to adapt. Earlier this year, Dropbox evolved its service again. It changed the name of its Dropbox Pro product to Dropbox Plus, which is telling of its broader strategy. Dropbox Pro was seemingly attracting a fair share of SMB customers (including me), despite its target audience appearing to be more demanding home users. As such the rebrand to Dropbox Plus just softens the corporate edge a little.
The Year Ahead
Key to Dropbox holding its place in the market and securing its future are its business offerings, Dropbox Business and Dropbox Enterprise. The firm has been advocating the security credentials of both, as well as new features that allow users to be choosier about which files they download. The coming year or so will offer clues as to how successful this strategy has been.
Dropbox is expected to float later this year, which if all goes to plan will allow it to unlock substantive new funding. The target for the subsequent investment is likely to be its higher-end services, the ones that actually bring revenue onto the balance sheet. For the user, though, things are evolving fast. Cloud storage is becoming implicit in software, rather than an added extra. Furthermore, users are becoming accustomed to streaming media, rather than physically downloading it, barely realising they're using cloud technologies to do so (although the launch of Paper in January suggests it's trying to make some headway in this area).
The inherent problem of being a pathfinder for anything is people watch what you do, learn, and then strike. The one who thus took all the risks can get trampled to the ground. Dropbox isn't at that stage yet, but it's at a pivotal point in its business. And for the first time, it seems others are seizing the initiative here.
Stay up to date with the latest news and analysis from the world of cloud computing with our twice-weekly newsletter