Why DIY data collection should come before automation
If you're getting started on your data journey, there's no substitute for the personal touch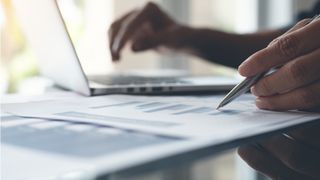 (Image credit: Shutterstock)
Data has been described as everything from the new gold, to the new oil - but really, it's much more than that. Data has become more than just a valuable commodity, for many businesses, it's essential for their very survival. However, immersing yourself in data carries its own risks.
For Or Lenchner, CEO of data collection platform Bright Data, many organisations make the mistake of trying to run before they can walk, gathering as much data as they can with little thought to what their actual needs are, and how they're served by the data they're gathering.
"Data isn't the new gold," says Lenchner, speaking on The IT Pro Podcast; "it's the new water. But you know, you can drown with too much water – so just take what you need. No more. You can always scale up in the future."
The most valuable tip for businesses who want to experiment with data collection and analysis, he says, is to eschew fancy AI-powered tools altogether, and start with manual processes.
"There's no replacement for just doing it yourself for the first time. You can throw terms like AI and ML into the air, and yeah, they'll handle it. But what the hell; I mean, you know what data you need. So just grab the data that you need, and later on scale up."
Implementing mass-scale data collection, he said, is a waste of time and money if you don't know what you're looking for. When Lenchner started as a product manager, he said that his most valuable data came from simply calling customers and asking them a few basic questions.
"As a data company, it took us, like, four years to implement our first data warehouse," he says, "not because we couldn't, but because we didn't want to; we had so much to do with the basic data that we collected internally."
"If you're doing a good job, you'll need to scale up to more places, gathering more data, which is great. Just, you know, start reasonably."
Get the ITPro. daily newsletter
Receive our latest news, industry updates, featured resources and more. Sign up today to receive our FREE report on AI cyber crime & security - newly updated for 2023.
Adam Shepherd has been a technology journalist since 2015, covering everything from cloud storage and security, to smartphones and servers. Over the course of his career, he's seen the spread of 5G, the growing ubiquity of wireless devices, and the start of the connected revolution. He's also been to more trade shows and technology conferences than he cares to count.
Adam is an avid follower of the latest hardware innovations, and he is never happier than when tinkering with complex network configurations, or exploring a new Linux distro. He was also previously a co-host on the ITPro Podcast, where he was often found ranting about his love of strange gadgets, his disdain for Windows Mobile, and everything in between.
You can find Adam tweeting about enterprise technology (or more often bad jokes) @AdamShepherUK.