Iomart acquires United Hosting for £11m
The acquisition will boost Iomart's main business of managed hosting services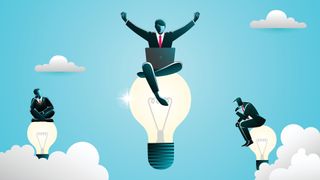 Iomart has acquired hosting company United Hosting for £11 million, adding another string to its growing cloud hosting bow.
Iomart will pay £7.5 million upfront for the company and will then top this up with a further £3.5 million if the company hits its targets in 2016 and 2017 under the leadership of co-founder brothers Matt and Simon Wallis who will remain with the company when it transfers ownership.
"This is a huge opportunity to develop and grow the business," Matt Wallis said. "We are now backed by one of the leading providers of managed hosting and cloud services in the UK as well as a company with all the regulatory and financial strength that comes with being listed on the London Stock Exchange. Having met with Angus and his executive team we believe they can take us to the next level of success."
The news comes six months after the company acquired public cloud consultancy SystemsUp, showing Iomart's commitment to the cloud and diversifying the services it provides customers.
"In line with previous acquisitions made by iomart, United Hosting is a profitable, growing business whose services reflect those we offer," Angus MacSween, CEO of iomart, said. "As such, [United Hosting] fits well within our acquisition criteria and will be a valuable addition to the Group."
Hemel-Hempstead based company Iomart was founded in 1998 and currently has 6,500 customers requiring cloud-based services including managed, dedicated and shared hosting services and domains. Hosting is the biggest chunk of Iomart's business, accounting for 80 per cent of its £65.8 million sales in its fiscal 2015, helped by the buy-out of other companies in the sector including Redstation, Backup Technology and Server Space.
Stay up to date with the latest news and analysis from the world of cloud computing with our twice-weekly newsletter
Thank you for signing up to Cloud Pro. You will receive a verification email shortly.
There was a problem. Please refresh the page and try again.