ODCA publishes cloud carbon emission study
Proof of concept could help organisations get to grips with carbon footprint reduction in the cloud, it is hoped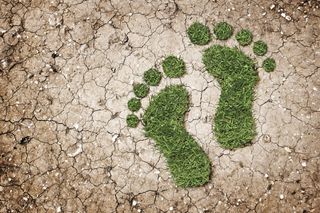 (Image credit: Getty Images)
The Open Data Center Alliance (ODCA) has outlined how organisations can use proof of concept (PoC) techniques to cut carbon emissions from the data centres that run their cloud services.
The concepts have been put forward in its ODCA Carbon Footprint and Energy Efficiency Usage Model report, which is based on a study conducted with Alliance members including BMW, Datapipe and Verne Global.
It said the PoC would provide companies with a comprehensive framework for comparing the CO2 emissions of products from cloud IT vendors and service providers in a "consistent, equitable, and transparent" way.
"This makes it easier for any organisation to specify and manage cloud services that are green and energy efficient," the ODCA said in a statement.
The report claims adoption of cloud computing could lead to a 38 per cent reduction in worldwide data center energy expenditures by 2020.
This usage model "establishes an open and standard approach for measuring the carbon footprint of services provided from the cloud," the report added. Furthermore, the amount of CO2 created should be provided within an organisation's service catalogue. And within that catalogue, it should be attached to price lists, so as to "allow prediction and comparison of CO2 emissions for standard units of compute capacity," it continued.
Such a measure would give organisations subscribing to cloud services the ability to "assess and compare the relative efficiency and sustainability of competing cloud providers".
Marvin Wheeler, executive director of ODCA, said the PoC would be a "valuable resource for any organisation looking to measure and reduce CO2 emissions across the entire cloud ecosystem and an important document for helping enterprises meet government energy efficiency mandates and corporate sustainability goals."
Susanne Obermeier, global data center manager of BMW Group, said, from the car manufacturer's point of view , "the proof-of-concept testing confirmed that equitable comparisons of an enterprise's carbon footprint can be successfully obtained at a cloud subscriber level."
Michael Parks, chief technology officer of Datapipe, added - in conjunction with cost, performance, and geographic location - "it is now possible for carbon footprints to take a more prominent role in the IT decision making process."
Stay up to date with the latest news and analysis from the world of cloud computing with our twice-weekly newsletter
Rene Millman is a freelance writer and broadcaster who covers cybersecurity, AI, IoT, and the cloud. He also works as a contributing analyst at GigaOm and has previously worked as an analyst for Gartner covering the infrastructure market. He has made numerous television appearances to give his views and expertise on technology trends and companies that affect and shape our lives. You can follow Rene Millman on Twitter.
Thank you for signing up to Cloud Pro. You will receive a verification email shortly.
There was a problem. Please refresh the page and try again.