Sony sheds light on COVID-19 supply chain disruption
Japanese tech giant forced to shut manufacturing plants in Wales and Malaysia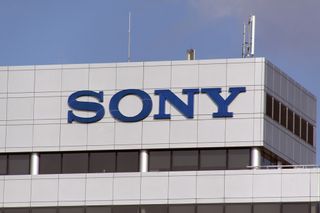 Sony has closed a significant portion of its offices in Europe and the US, with many employees now working from home, while also shutting down its Welsh manufacturing plant.
Certain elements of the Japanese tech giant's supply chain have been severely affected by the coronavirus pandemic, including its music business and electronics products arm. Other areas, such as gaming and financial services, however, have not felt the effects of the economic disruption as heavily.
Sony shut down both of its manufacturing plants in Malaysia between 18 March and 14 April, in accordance with a government mandate, while its Welsh plant has also closed between 26 March and 20 April.
This is in addition to the four China-based plants that Sony shut down from 24 January until 9 February. All four plants have incrementally restarted operations, and are now reaching pre-virus levels of output, although supply chain issues remain.
The business has also been impacted by the restriction on the movement of people across borders. This has made it difficult, for example, for Sony to send engineers to hubs in China and nearby countries to help with product launches or give manufacturing instructions.
"The Sony Group is primarily focused on ensuring the safety of its employees and their families, as well as its customers and other stakeholders, in addition to preventing the further spread of the virus," the company said.
"Sony is also striving to answer the needs of society and its customers to the best of its ability, and to minimize the impact of the virus on its business. To accomplish these objectives, Sony is working to gather information and swiftly carry out the necessary actions."
In addition to the shut-down of its manufacturing plants, Sony's electronics products business has been hit by an unstable flow of resources from suppliers in Asia, which is, in turn, having "a wide-ranging impact" on the manufacturing process. Sales have also been affected by lockdowns around the world, and retailers closing.
The company's music segment, similarly, has been affected by the pandemic. The business has started to be affected by delays in new music releases, interruptions in supply chains for CDs and other physical media. There's also been a decrease in music licensing resulting from both lower advertising activity and delays in production.
The company is also continuing to evaluate the effect of COVID-19 on its financial forecasts, and it expects the results for the fiscal year ending 31 March 2020 to be in line with estimates announced in early February.
A daily dose of IT news, reviews, features and insights, straight to your inbox!
Keumars Afifi-Sabet is the Features Editor for ITPro, CloudPro and ChannelPro. He oversees the commissioning and publication of in-depth and long-form features across all three sites, including opinion articles and case studies. He also occasionally contributes his thoughts to the IT Pro Podcast, and writes content for the Business Briefing. Keumars joined IT Pro as a staff writer in April 2018. He specialises in the public sector but writes across a breadth of core topics including cyber security and cloud computing.
A daily dose of IT news, reviews, features and insights, straight to your inbox!
Thank you for signing up to ITPro. You will receive a verification email shortly.
There was a problem. Please refresh the page and try again.