Veeam helps TWM Solicitors cut recovery times
Law firm can test backups and updates in Virtual lab before rolling them out in private cloud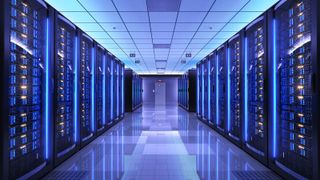 (Image credit: Bigstock)
A law firm using Veeam to support its virtual desktop infrastructure has reduced recovery times from three days to just half an hour.
TWM Solicitors has 180 staff working across six sites, and has virtualised its desktop infrastructure to support them, building it on top of EMC's VNX storage platform in a private cloud.
It picked EMC's VNX over NetApp and Dell solutions to save £15,000 a year in reduced energy costs, but the law specialist still needed a backup and recovery service for its newly-modernised back end.
Head of IT Alan Barrett told Cloud Pro that he decided to test Veeam's Availability Suite after a trusted engineer recommended it to him.
"I would have checked four or five products to the depth I've done here but I live in the real world," he added.
TWM's main issue was that it specialises in several different areas of law, meaning the variety of specialist legal applications it runs had made its virtual environment highly complex.
Any changes made to these applications cannot be allowed to disrupt the virtual environment, which could result in application failure.
Barrett was immediately impressed with Veeam's Virtual Lab feature, which allows him to test any application updates in a full replica of his production environment, based on unused backup infrastructure, before implementing them.
"I could never really be sure that I could restore a machine before just because of the fact you had to use some very bespoke backup tools to completely mirror a machine, and then restore it over identical hardware, and who has the time to do that?" he said.
"In a virtual lab what you do have the ability to do is to do a restore, spin it up in a virtual lab, which is completely isolated from your live system, but still look at the data as an IT manager."
The product quickly came into use when a worker's Active Directory and Exchange accounts were accidentally deleted.
Barrett said: "We were able to use Veeam's virtual lab function to bring back up Active Directory, one of the Exchange servers and a terminal server in a virtual lab environment, restore her data and then export it out without affecting the live system."
This, he added, was especially impressive due to TWM's current version of Exchange being 2007, which can't be directly recovered to the Exchange database.
"To be able to do that and prove it works in a stressful situation was a very powerful indicator to me that the product was right."
The IT manager pointed to another occasion where Veeam's Availability Suite helped his company avoid crashing its application environment.
Rolling out an upgrade to its virtual desktops to run Internet Explorer 8 (IE8) created problems with a server hosting tax and financial software.
This issue became more severe when IT added Chrome as an alternative browser to get around the problem, said Barrett.
"I couldn't unpick Chrome so what I did was, instead of wasting three days to rebuild, test it and get the software working again, I purged the machine and restored it from Veeam to a point in time three weeks before, when I hadn't put Chrome on," he explained.
"That took me about half an hour and was a perfect restoration, which made everyone happy, including myself."
Barrett heads up three other IT staff who are less knowledgeable than him when it comes to recoveries, but he said Veeam's software is simple enough for him to talk them through it over the phone.
"It's really democratised the recovery process of quite complicated systems," he added.
Stay up to date with the latest news and analysis from the world of cloud computing with our twice-weekly newsletter
Thank you for signing up to Cloud Pro. You will receive a verification email shortly.
There was a problem. Please refresh the page and try again.