BlackBerry rebrands enterprise portfolio with enhanced solutions
The new platform will embrace the Enterprise of Things as part of BlackBerry's mobile-first work environment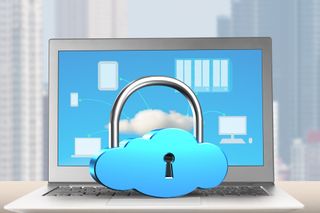 BlackBerry has announced its revamped enterprise, mobile-first portfolio of solutions, including the re-branded Good Work, Good Access, Good Connect, Good Share and Good Tasks.
The announcement follows BlackBerry's acquisitions of companies including Good Technology, WatchDox, AtHoc and Encription and will enable BlackBerry to offer businesses end-to-end connectivity solutions to both existing customers and new businesses looking to boost their connected enterprise applications.
BlackBerry has termed its ecosystem the Enterprise of Things, which is defined as "the network of intelligent connections and endpoints within the enterprise that enable products to move from sketch to scale." It comprises devices, computers, sensors, trackers, equipment and other components to communicate with each other to enable elements of the business to operate better.
"Businesses must be able to confidentially and reliably transmit sensitive data between endpoints to keep people, information and goods safe," said John Chen, Executive Chairman and Chief Executive Officer, BlackBerry.
"BlackBerry is uniquely qualified to address this emerging market now because of our deep experience, industry leadership and ongoing product innovation that addresses future business needs."
Underpinning the elements of the Enterprise of Things is security, which BlackBerry believes it can have the biggest impact on. As such, BlackBerry has named the collection of applications as BlackBerry Secure, helping to safeguard devices and connected things from threats.
"Our customers' investments are protected because this foundational platform is not only compatible with our current products and third-party software like Microsoft Office 365, but is also 'future-proofed' to address upcoming capabilities such as messaging and analytics," Chen added.
"It allows customers to build their own apps, workflows and business processes, and will be compatible with future applications and cloud-based systems because we have plans to expand the platform's features, market segments it supports, and our entire partner ecosystem."
BlackBerry's Enterprise of Things will launch in January and comprises BlackBerry Work (formerly Good Work),, BlackBerry Access (formerly Good Access), BlackBerry Connect (formerly Good Connect), BlackBerry Share (formerly Good Share), BlackBerry Tasks (formerly Good Tasks) and BlackBerry Notes.
Stay up to date with the latest news and analysis from the world of cloud computing with our twice-weekly newsletter
Thank you for signing up to Cloud Pro. You will receive a verification email shortly.
There was a problem. Please refresh the page and try again.