VMware CIO quits firm to join White House
New US gov CIO will drive digital services while getting value from existing IT investments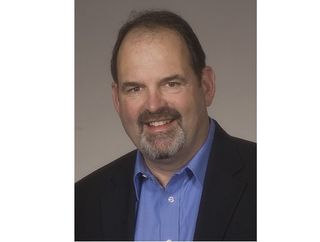 VMware CIO Tony Scott is joining the White House to perform the same role for President Barack Obama.
Scott is leaving the virtualisation firm to become the US government's third CIO, charged with delivering the administration's Smarter IT Delivery Agenda.
According to a statement from the White House released yesterday, his responsibilities include providing world-class digital services, deriving value from existing IT investments and protecting IT assets.
Scott, who joined VMware in 2013, succeeds previous US government CIOs Vivek Kundra and Steve VanRoekel, who helped establish the US Digital Service (USDS), which took inspiration from the UK's Government Digital Service (GDS).
Jennifer Pahlka, who set up USDS, was at Whitehall's Sprint 15 event this week to talk about the progress USDS has made in transforming public services.
She said it has growing significance within the American government, adding that it now has a budget of $20 million with which it will seek to expand its skillbase.
She said: "[That] is still smaller than it should be but it's a great step forward, and I think their focus right now is just recruitment.
"We're going to be scaling right out to something like several hundred developers, whereas it's been so far getting by on around 60."
The USDS is likely to become a significant focus for the new CIO, if it turns out anything like the Cabinet Office's GDS, which is charged with driving digital strategy within central government departments.
The announcement of Scott as CIO came on the same day as VMware revealed its vCloud Government Service has achieved provisional authority under FedRAMP – the US's cloud security standard.
With many departments already running VMware products, the company will hope it can continue working with the government under Scott's leadership to push more cloud and digital adoption.
VMware CEO, Pat Gelsinger said in a statement regarding the vCloud service: "Being able to offer a FedRAMP-authorised cloud solution to a market segment with such broad adoption of our vSphere technology is critical to providing federal organisations the best alternatives as they increasingly turn to cloud computing to reduce costs, expand IT resources and services, and improve service levels to users."
Stay up to date with the latest news and analysis from the world of cloud computing with our twice-weekly newsletter
Thank you for signing up to Cloud Pro. You will receive a verification email shortly.
There was a problem. Please refresh the page and try again.