GDS urged to tackle bigger IT projects
Labour says Whitehall's digital strategy shys away from most necessary digital challenges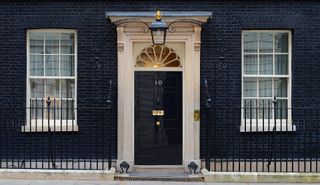 Government should ignore reputational risk and focus on big IT projects, industry body TechUK urged yesterday.
Both Labour and TechUK argued the Government Digital Service (GDS Whitehall's coding team) should tackle larger, more valuable IT projects rather than focusing on small-scale transformation.
Shadow Cabinet Office minister Chi Onwurah said the next government will be the most digital ever, but accused Whitehall of falling short of achieving the technology transformation necessary to underpin that.
At an event hosted by industry trade body techUK yesterday, she said: "My criticism of GDS would be to say that the ministers in the Cabinet Office, they focused on headline-grabbing services rather than the more valuable services that can be used by everyone to address some of our key challenges."
She claimed GDS has failed to address the challenge of improving economic growth, as well as tackling planning, housing and health and social care transformation.
"Using social value as well as cost savings as the key criteria to [decide] what services to digitise would help them," she added.
GDS is tasked with helping Whitehall pursue a digital by default strategy, and recently moved all 312 government organisations' websites onto Gov.uk, its central platform.
It is also digitising 25 public services it sees as delivering key citizen transactions, starting with the prison visit booking system - so far eight are live, with 16 in beta testing.
TechUK CEO Julian David said Whitehall chiefs must be willing to risk their reputations by prioritising bigger, more valuable digital projects than those the GDS has focused on so far.
"Let's prioritise the things that need to matter," he said. "Don't avoid big projects. Because big projects are difficult, because there [are] reputation issues that go with it, there [are] arguments across the piece, [but] that doesn't mean they don't have to be done."
He referred to the Public Accounts Committee's (PAC) report this week examining HMRC's progress in switching suppliers of its online tax collection systems by 2017, saying that for some departments, there is no other option than to engage in big projects.
PAC roundly criticised HMRC's progress in changing who provides the Aspire contract, saying the tax office has so far failed to present a business case and adding it has managed costs badly.
David argued suppliers can end up bidding on contracts that are poorly thought out, after a lack of involvement from tech companies in helping government outline its tech policies in the first place.
He said: "We've actually said, 'look, the industry wants to help'. [Chi] mentioned the skills issue, the experience issue, the culture issue across government. We say the way to [tackle] that is get better engaged with the industry.
"We surveyed 1,200 civil servants of all levels, and what they asked for was more involvement with industry, earlier in the process, even from the determination of policy [to] all the way through projects."
Kable analyst Jess Figueras said the government's aim of cutting costs from IT projects could push supplier engagement up the agenda.
"Over the next few years a whole series of major government IT outsourcing contracts is up for renewal, and there's an expectation of major cost savings. Defra, for example, is hoping to save 25%," she said. "Government is also looking to save money through innovative ways of sourcing technology, such as government-as-a-platform.
"These changes mean that supplier engagement is more important than ever. An intelligent customer needs a keen awareness of what the market can do for them, and what they could do themselves; they test their assumptions and gather data on alternatives before making decisions. A lack of early engagement can also cause procurements to fail, which is wasteful and expensive, though of course preferable to signing the wrong contract."
The criticism comes as Labour prepares to reveal its digital strategy if it wins May's general election.
The party's strategy will be informed by a recent Digital Government Review commissioned by Onwurah, who highlighted three key findings one of which was to improve the tech skills of civil servants.
Onwurah said: "The next government will be necessarily the most digital government ever.
"In the future all government will be digital and public servants need the skills to understand [tech], but more importantly the motivation to inspire the prospect of using digital to improve all our lives and work with people as well as for people."
She also wants to create digital 'factories' to help local government transform public services, as well as achieving digital inclusion by helping those excluded because they cannot use the internet.
A Cabinet Office spokesman said: "As part of our long-term economic plan this government is committed to delivering the best digital services in the world. Our digital-by-default approach is moving 25 of the Government's most popular services online making them simpler, clearer and faster to use.
"We have shut over 1,800 websites and introduced a government single web domain - Gov.uk - which has won awards and saved over 60 million.
"However this is just the beginning and we have ambitious plans to transform Whitehall's technology, particularly as legacy contracts expire in coming years."
A daily dose of IT news, reviews, features and insights, straight to your inbox!
A daily dose of IT news, reviews, features and insights, straight to your inbox!
Thank you for signing up to ITPro. You will receive a verification email shortly.
There was a problem. Please refresh the page and try again.