IT staff frustrated at rate of change in the workplace
Rapid digital transformation and changes to working models are having a serious adverse effect on staff and CIOs must prepare for impact on success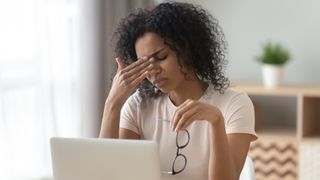 (Image credit: Shutterstock)
CIOs are contending with an increasing wave of 'change fatigue' among IT staff, which is impacting the success of digital transformation projects, according to new research from Gartner.
A study of senior IT practitioners found that pandemic-related disruption to working models over the last three years, combined with increasingly turbulent economic conditions and rapid digitisation, is placing significant strain on the IT function and worker productivity.
This sweeping wave of change fatigue, which Gartner defines as the negative employee response to change, is resulting in increased levels of workplace apathy, burnout, and frustration.
Already, this is harming organisational outcomes in change initiatives and digital transformation programmes, and if left unchecked, the study warned that CIOs will face heightened challenges to achieving success.
Previous research from Gartner found that the typical organisation has undertaken five "major firm-wide changes in the past three years", and nearly three-quarters of respondents said they expect to multiply major change initiatives in the next three years, highlighting the rapid pace of change at businesses across a range of industries.
Rapid digital transformation has previously been highlighted as a key factor in staff burnout and stress.
A report from McKinsey in 2021 found that 40% ot IT decision makers experienced anxiety due to rapid changes at their organisation while one-third suffered from "unsustainable stress" and burnout due to the acceleration of change and increased demands placed on them in their daily roles.
"Any employee is dealing with digital acceleration, staff departures, having to adjust to various working models, and many more workplace disruptions, and they are exhausted," said Daniel Sanchez-Reina, VP analyst at Gartner. "When unmanaged, employee fatigue is impacting the success of technological initiatives.
Sanchez-Reina warned that fatigue impacts employee performance in several ways and can harm decision-making capabilities, resulting in an inability to solve complex business-related problems and decreased communication.
Combatting 'change fatigue'
Gartner outlined a series of priorities that CIOs should focus on to combat the growing issue of change fatigue. A key focus should be to "treat change fatigue as a business issue" as opposed to an individual human-related problem.
Gartner found that eight out of ten CIOs "don't make fatigue a regular part of their conversation" about business technology initiatives. Long-term, this harms employee satisfaction due to a lack of communication on the issue, according to Sanchez-Reina.
RELATED RESOURCE
Employees are choosing how they work
And with the right secure digital strategy, this could be a great thing for your business: today and far into the future
To address this, CIOs should factor change fatigue into planning initiatives by considering the potential risk of elevating or exacerbating the issue.
"This discussion should include, at a minimum, the level of effort each initiative requires," Gartner said.
Involving a varied pool of leaders within digital transformation programmes also plays a key role in combatting change fatigue, the study revealed.
Having a single leader who focuses on steering a project, product, or initiative will "have little visibility" into the cost of fatigue throughout the broader workforce.
Gartner advised CIOs to establish a "distributed leadership" model which involves assigning "tactical decision-makers" across the organisation to ensure closer contact and better communication with workers.
In doing this, businesses can alter or change the direction of projects depending on the levels of fatigue reported by staff.
"Distributed leadership also spreads the burden of decision making, another key cause of stress," Gartner said.
"Greater cross-functional collaboration in digital transformation projects also helps alleviate the issue of change fatigue. Much like distributed leadership approaches, ensuring that involving IT and business stakeholders in change management processes will raise greater awareness of ongoing programmes across different functions of the business," Sanchez-Reina said.
"CIOs should create teams that include technical experts as well as experts from all of the functions that the initiative will touch. The blend of people with different perspectives will contribute to the cohesiveness of the people involved in the change."
A daily dose of IT news, reviews, features and insights, straight to your inbox!
Ross Kelly is a staff writer at ITPro, ChannelPro, and CloudPro, with a keen interest in cyber security, business leadership and emerging technologies.
He graduated from Edinburgh Napier University in 2016 with a BA (Hons) in Journalism, and joined ITPro in 2022 after four years working in technology conference research.
In his spare time, Ross enjoys cycling, walking and is an avid reader of history and non-fiction.
You can contact Ross at ross.kelly@futurenet.com or on Twitter and LinkedIn.
A daily dose of IT news, reviews, features and insights, straight to your inbox!
Thank you for signing up to ITPro. You will receive a verification email shortly.
There was a problem. Please refresh the page and try again.