Six digital transformation quick wins your business can try today
Digital transformation doesn't need to be a never-ending slog – and there are many projects you can complete in less than a year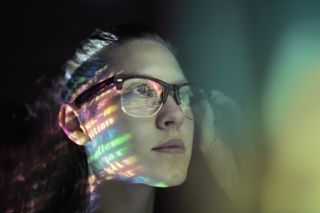 (Image credit: Getty Images)
All agile and forward-thinking organizations will be considering digital transformation to some extent. But undergoing a digital transformation project – and making a success of it – is easier said than done, despite the widely publicized business benefits.
When should you pull the plug on a digital transformation project?
In fact, the cost of living crisis has savaged tech to some extent, and the pace of digital transformation may have slowed down somewhat, with many businesses delaying or even, ultimately, pulling the plug on their digital transformation projects.
But digital transformation needn't always be a months or even years-long, multi-staged project with various stakeholders, technical and legal barriers, cultural changes, and the rest of it.
There are many smaller, more focused projects that businesses can undergo to generate meaningful benefits. From swapping out printers to integrating APIs, we've rounded up six that your organization can get started with.
Use AI to free up staff to work on other tasks
---
Time to completion: A few hours
Benefits: 30-40% of time saved on administrative tasks per week, lawyers gained 20% of their time back each day, and estimated cost savings of £25-35k per year
---
Businesses like research firm proSapient have received a huge influx in data subject access requests (SARs) in recent years, due to the introduction of enhanced data protection regulations like GDPR. Reviewing SARs are a complex and time-consuming task – especially with some being much trickier to answer than others – but they all need to be completed within 30 days.
In response, it introduced an AI-driven process automation system from Luminance. This was deployed via the cloud, which means it was up and running in just a few hours.
"The biggest gains for us have been the hours we've earned back each and every single day," says Connagh McCormick, general counsel at proSapient. "We've drastically reduced the time we spend on manual, repetitive work – things like drafting and negotiating highly standardized agreements. Overall, that's had a major impact on how our legal team operates day-to-day."
Another benefit comes from the automation of his department's workflow allocation, which was previously a huge drain on resources. Now incoming contracts are instantly routed to the correct member of the team for review, translating into a time saving of 30-40% on administrative tasks.
RELATED RESOURCE
Virtual reality for work: The ultimate guide
Learn how leading companies like PepsiCo are using VR to overcome their business challenges.

DOWNLOAD FOR FREE
"It's also fostered greater collaboration between teams across the wider business," says McCormick. "Not only can our commercial teams generate their own compliant contracts without running into legal bottlenecks, but also our finance department is now automatically notified of new clients, so they can easily view payment and reporting terms.
"All of these aspects of Luminance's AI have reduced bottlenecks and driven efficiency into our commercial process as a result, with faster turnaround times accelerating time to revenue."
Replace printers and paper with alternatives to support ESG goals and reduce costs
---
Time to completion: Less than one month
Benefits: Reduction in unclaimed documents printed on alongsie printing costs reduced by up to 35%
---
During Fariha Rizwan's stint as CIO at venture accelerator Z2C, she introduced an initiative to reduce the use of traditional printers and paper by offering card scan alternatives. These use optical character recognition technology to scan, sav, and access documents instead of printing them.
By educating staff and providing alternative solutions, the IT department created a more conscientious workforce, which led to a reduction in unclaimed documents lining the printing area.
"We did something similar five years ago at Unilever, where I previously worked. To bring home how important the project was to users, we tabulated how many trees were saved each time a specific volume of paper was reduced. Everybody rolled up their sleeves to do what they could."
Organize your data to jumpstart your data governance journey
---
Time to completion: Under three months
Benefits: Improved trust in its data, quickly operationalized meaningful data stewardship, enabled report governance through micro/macro lineage tracing and automated data profiling
---
Delta Community Credit Union (DCCU) in Georgia, USA, looked to improve its competitive position and increase resiliency by adopting an ambitious data and analytics agenda to drive a data-driven digital transformation.
Although it had a reasonably mature data warehousing practice, Dr Su Rayburn, DCCU's vice president of information management and analytics, knew the organization needed "a coherent data governance strategy to further democratize and scale analytics by engendering deep trust and transparency in data and the analytics models we deploy – while complying with all regulations related to information security and privacy".
As part of this data governance strategy, DCCU needed to introduce the right tools to effectively connect people and processes with trusted data. It chose to implement a data catalog and governance platform from OvalEdge.
The company was able to go from ''data all over the place" to fully organized, turning this information into a usable format to deploy analytics processes, all while maintaining security and finance industry compliance standards.
The platform has already helped DCCU quickly "establish and instill trust in our data via its data catalog and business glossary, operationalize meaningful data stewardship, enable report governance through micro/macro lineage tracing, and automate data profiling," Rayburn says.
"As we mature, we also fully intend to leverage its data quality score-carding capabilities, and other features to tag PII data to ensure regulatory compliance."
Automate email to nurture customer relationships
---
Time to completion: Three months
Benefits: 10% uplift in second-order rate, 10-20 hours a week saved on previously manual tasks
---
Online printing company Instaprint knew there was room for improvement when it came to onboarding new clients and nurturing their relationship with the brand and decided a quick win would be to implement a simple email flow.
The process of automating marketing email journeys involved collating data from multiple sources to create various triggers including order frequency and average order value. From selecting an ESP to data integration, the project took a total of three months to complete.
Before it integrated email automation into its e-commerce sites, Instaprint's approach to onboarding was rather manual and time-consuming. After implementing its welcome automation, it achieved a 10% uplift in the second order rate, exceeding its initial goal, and this personalized and timely approach to onboarding "had a profound impact on customer retention and loyalty," says marketing manager Craig Wassell.
The 10-20 hours a week saved through automation has also been strategically reinvested into optimizing and enhancing the performance of the company's email marketing campaigns. The marketing team has been able to delve deeper into data analysis and gather valuable insights that enable them to make data-driven decisions, refine their targeting, and tailor email content to better resonate with clients.
"With email automation in place, our marketing team has undergone a cultural shift. It's empowered our marketers to excel in their core function – marketing," Wassell says.
Integrate APIs to streamline and expand services
---
Time to completion: Six months
Benefits: Ability to offer clients a broader range of services – more quickly
---
To streamline and expand its services to include the integration of a payout service, customized emails, notifications, and product demonstrations, Card Tent, a provider of corporate payments and rewards, built a proprietary user interface and API integration.
This implementation, particularly valuable in fintech, simplified complex processes like PCI compliance and allowed the company to focus on delivering its solutions.
The integration involved a thorough examination of the third-party API's capabilities and features, which required an in-depth analysis of its functionality and endpoints. This was undertaken by Card Tent's technical partner on this project, Softjourn.
"We meticulously mapped out its capabilities, paying special attention to how it could benefit Card Tent's payout services and identifying any gaps that needed addressing," says Softjourn Solution Architect, Lyubomyr Nykyforuk. "Any deficiencies we identified required close collaboration with the third-party API team to explore potential solutions, either through adjustments on their end or by creating suitable workarounds."
The project was completed within six months – had Card Tent opted to develop its own service from scratch, the timeline may have extended beyond a year.
Optimize existing systems to improve efficiency and reduce power consumption
---
Time to completion: Eight months for first MVP – 18 months in total
Benefits: Computational task times reduced from 20 minutes to under two, on average reduced manhours on tasks by 75%. Staff can spend more time focusing on client relationships
---
Optimizing existing systems reduces the number of computational tasks, which in turn reduces overall power consumed and related emissions.
With this in mind, last year Z2C worked with an external partner to redesign its enterprise resource planning (ERP) system. By removing layers of hierarchy and revising how tasks are designed and delivered, the company decreased the operational time per task from nearly 20 minutes per task to less than two.
"The CIO is perfectly positioned to improve ESG outcomes," says Rizwan. "By democratizing data to increase efficiency across the business, we're in an advantageous place to lead efforts that reduce energy consumption and encourage less labor-intensive work."
The first minimum viable product (MVP) was launched within eight months of project kick-off, with successive sprints enhancing the offering and completing the project in 18 months.
"The new ERP helped deliver tasks much quicker, meaning fewer tickets for IT and freeing this team to concentrate more on strategic partnering than operational troubleshooting," says Rizwan. "Given the slowness of systems, people can access data and finish their work more quickly, giving them more time to engage in client relationships."
Get the ITPro. daily newsletter
Receive our latest news, industry updates, featured resources and more. Sign up today to receive our FREE report on AI cyber crime & security - newly updated for 2023.
Keri Allan is a freelancer with 20 years of experience writing about technology and has written for publications including the Guardian, the Sunday Times, CIO, E&T and Arabian Computer News. She specialises in areas including the cloud, IoT, AI, machine learning and digital transformation.