Half of skilled EU workers 'may leave UK within five years'
Brexit uncertainty means EU workers don't want to stay in the UK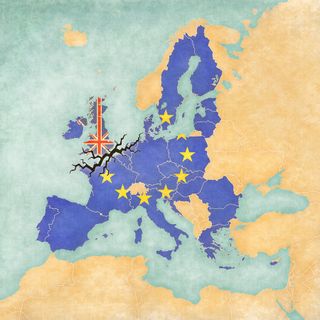 Almost half of the UK's skilled workers could leave the UK in the next five years if ministers fail to arrange a fair deal for EU citizens in Brexit negotiations, according to Deloitte.
While 47% of EU workers said they were preparing to say goodbye to the UK, more than a third of non-UK nationals said they would leave too, leaving a deficit of up to 1.2 million people working in the UK's skilled industry, the consultancy's survey of 2,242 EU and non-EU workers found.
The UK government has offered to allow EU business owners and employees the chance to apply for permanent residency in the UK after living here for at least five years - that applies to both current EU workers living in the UK and any who move to the UK before an as-yet undefined cut-off point.
However, the UK has also said it plans to force EU citizens to apply for biometric ID residence documents confirming their 'settled status', which would confer upon them the same rights and privileges as British citizens.
But a quarter of respondents to Deloitte's survey who said they were planning to leave said they don't plan on waiting until the five years is up, bringing their departure forward to just three years because of the UK's "volatile" economic climate. Additionally, the weak pound means workers are earning significantly less than they were a few years ago.
If highly skilled EU workers do leave, it will make a bad situation even worse for the UK, as employers are already struggling to fill roles in high demand, such as those that demand digital skills, Deloitte warned.
"The UK's cultural diversity, employment opportunities and quality of life are assets that continue to attract the world's best and brightest people," said David Sproul, chief executive of Deloitte for north-west Europe.
"But overseas workers, especially those from the EU, tell us they are more likely to leave the UK than before. That points to a short to medium-term skills deficit that can be met in part by upskilling our domestic workforce but which would also benefit from an immigration system that is attuned to the needs of the economy."
The consultancy firm has warned UK employers they need to put pressure on the government to ensure the conditions are favourable for European skilled workers to remain in the country.
A daily dose of IT news, reviews, features and insights, straight to your inbox!
A daily dose of IT news, reviews, features and insights, straight to your inbox!
Thank you for signing up to ITPro. You will receive a verification email shortly.
There was a problem. Please refresh the page and try again.