IBM aims to ease your cloud migration
Big Blue uses automation to help move apps and workloads from on-premise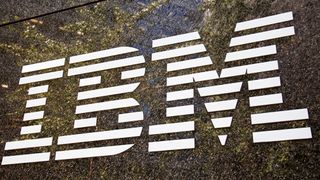 IBM wants to make it easier for businesses to migrate their workloads to the cloud, releasing two new services designed specifically to help this process.
IBM Cloud Migration Services and IBM Cloud Deployment Services aim to help enterprises move on-premise workloads into Big Blue's cloud (or others), according to TechCrunch.
With Cloud Migration, IBM will work closely with the customer to identify the key apps and services that need to be moved from on-premise infrastructure to the cloud. It will then come up with a plan to migrate the assets with minimal downtime.
Cloud Deployment Services will deploy the apps and services (even if they're not IBM's own products) to private and hybrid clouds. It's a completely platform and provider-agnostic platform, IBM claimed, but will use Blueprints to make the switch simpler and less time-intensive.
"In addition to providing companies with a significantly less expensive and faster way to orchestrate workloads across various cloud delivery models, IBM Cloud Deployment Services also provides next gen automation with its niche patterns and workflows," IBM's CTO and VP of Global Technology Services Bridget Karlin told TechCrunch. "This helps reduce the service provisioning time and drastically reduces the design, build, deployment and testing efforts."
Karlin hinted that the Cloud Deployment Services will enable businesses to take advantage of IBM Services Platform with Watson. It'll mean they can take advantage of AI tools that unify human intelligence with tech-driven insights to supercharge a business's capabilities."
"The IBM platform-powered cognitive IT infrastructure is designed to predict and identify potential problems, self-learn and self-heal, helping reduce business disruption and strengthen a highly secure IT environment," Karlin added.
A daily dose of IT news, reviews, features and insights, straight to your inbox!
A daily dose of IT news, reviews, features and insights, straight to your inbox!
Thank you for signing up to ITPro. You will receive a verification email shortly.
There was a problem. Please refresh the page and try again.