Blockchain upgrade helps avert split in Bitcoin
A software revamp will help address transaction limitations in the cryptocurrency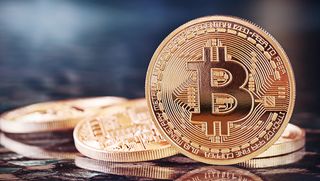 Bitcoin has managed to avoid being split into two separate currencies after its community reached an agreement to significantly upgrade the capabilities of its underlying blockchain network.
A compromise was reached between the developers behind Bitcoin and the mining community, which had become divided over how to improve the technology, with some fearing that the currency could be split into two different blockchain networks.
Miners of the cryptocurrency issued overwhelming support for a software upgrade known as the Bitcoin Improvement Proposal (BIP) 91 last Friday, which is the first in a series of steps attempting to address the processing limitations of the current blockchain network, according to Reuters.
One of the advantages Bitcoin has held over traditional currencies is its ability to process transactions almost instantly using a blockchain public ledger.
However, blockchain is currently only capable of handling 1MB of data added to it every 10 minutes, a limitation introduced to the technology to defend it against increasingly popular DDoS attacks, which otherwise could overload the system with multiple transaction requests and cause it to crash.
That limit means the blockchain cannot keep pace with the popularity of Bitcoin, however, which now requires millions of transactions to be processed each day, slowing the system down as a result.
Some customers have started to complain of 'transaction queues' in the service, with some transactions taking up to three days to be confirmed. Process fees have also gone up as a result, reaching a high of $5 at the beginning of June, making purchases of low cost everyday items in Bitcoin-accepting shops unfeasible.
One proposed solution was to raise the blockchain's 1MB limit, with some supporting the limit be removed entirely. However, this would have had a knock on effect for miners, who use high-end computing power to solve increasingly complex mathematical problems to 'mine' bitcoins and generate 'blocks' in the chain.
Significantly increasing the amount of data that can be added to the blockchain also increases the processing power required to generate each block, making it too expensive to mine efficiently.
Instead, a compromise was reached that will see the blockchain software be revamped to make it more efficient.
This software, known as Segwit2x, will remove transaction signature data, required to unlock bitcoins for spending, from inside the blockchain network and will place it outside in separate files. This will allow the processing limit to double to 2MB in three months' time.
Rob Viglione, co-founder of cryptocurrency ZenCash, told Reuters: "BIP 91 unleashes the next wave of innovation because it has been a little bit stagnant of late for Bitcoin."
The software upgrade to Bitcoin's network is not expected until the autumn, according to Viglione. Once in place, Bitcoin could stand to increase its current processing cap of seven transactions per second, although it will still be substantially behind the 2,000 transactions per second average handled by Visa.
The compromise avoids a potential split in the currency, a proposal that would have halved the number of transactions being processed on the single blockchain network, but may have undone the currency's recent success.
Fears around a split have proved turbulent in recent weeks, with the currency failing from a record high of $3,000 (2,299) to as low as $1,830 (1,402), only to recover to $2,647 (2,029) on Friday.
A daily dose of IT news, reviews, features and insights, straight to your inbox!
A daily dose of IT news, reviews, features and insights, straight to your inbox!
Thank you for signing up to ITPro. You will receive a verification email shortly.
There was a problem. Please refresh the page and try again.