How Level 3's outage slowed down the world's internet
A fault on the provider's network hit a number of different services around the world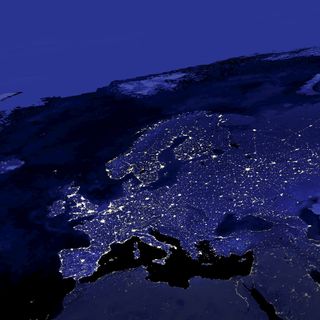 The world's internet slowed dramatically after an outage affecting internet service provider Level 3's network hit a number of other ISPs around the globe last week.
Not only did people report their web surfing had slowed, but it also impacted various websites using Level 3's services - including eBay and Yahoo Mail, plus gaming services PSN and Xbox Live.
The UK's web service provider, Plusnet, was also affected, although like a number of other services hosted in the UK, Italy, Germany and the US, it disabled Level 3 ports to help traffic run smoothly.
The company wrote on Twitter: "We are currently aware of an issue relating to not been able to access certain websites & content. This is affecting multiple ISP's [sic] and not just Plusnet alone. We are continuing to check for more info & we will provide updates on this as we have them."
Level 3 said in a statement: "Our network is currently experiencing service disruptions affecting customers in Europe, Middle-East and Africa, and globally.
"Ensuring the stability of our network and communications services is our primary concern and we are dedicated to minimising impact to our customers. Our technicians have isolated the issue and are currently completing the necessary remedial works. We are starting to see normal service return."
Investigating the outage, CloudFlare reported that it looks as though Level 3's "Tier 1 transit provider of the ISP leaking routes appears to have stopped accepting these announcements".
It believes the problem stemmed from a Malaysian provider that was leaking routes.
CloudFlare confirmed: "An ISP in Asia is leaking routes to a Tier 1 transit provider, this may affect reachability issues for some ISPs to the global internet."
Services were fully back up and running at the weekend.
Stay up to date with the latest news and analysis from the world of cloud computing with our twice-weekly newsletter
Thank you for signing up to Cloud Pro. You will receive a verification email shortly.
There was a problem. Please refresh the page and try again.