Infor scores biggest ever win with Travis Perkins cloud deal
Infor to supply cloud-based enterprise software to 24,000 users at Travis Perkins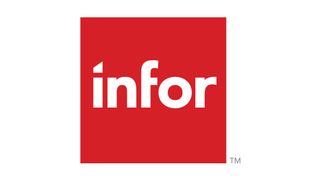 Infor has scored the biggest customer win in its history after securing a contract to supply its cloud-based ERP platform to the UK building giant, Travis Perkins.
Infor president Stephan Scholl, described the 24,000-user deal as the most significant of its kind in the industry. "It's the largest cloud ERP transaction in this game," he said yesterday at the vendor's global customer event, Inforum, in New York.
Infor Services will manage the CloudSuite implementation, which is thought to be worth in excess of $200 million to Infor. It said will help Travis Perkins "adapt to changing market conditions, bring new locations and facilities on-line, and vary processes across multiple business units, as well as the capacity to support continued growth".
"The landscape is becoming more and more competitive, with customers' expectations increasing, and we need to provide the systems to serve our customers better," said Travis Perkins CEO, John Carter (pictured on stage with Scholl).
Carter told attendees that the firm's previous ERP systems had been developed in the 1980s, and had reached a point where it was "being held together by Sellotape and elastic bands".
"This is a massive transformation for us, and it will ensure we'll be relevant for the next 25 years," he said.
Infor deploys its industry-specific cloud applications primarily on the Amazon Web Services cloud and open source platforms. Last November, the company predicted cloud would account for 50 per cent of its direct sales by July 2016, and Phillips confirmed that 51 per cent of its business is now cloud-based.
Elsewhere, Infor said it has made "no specific decisions" about its UK operations post-Brexit vote. CEO Charles Phillips said while longer-term it was concerned about access to talent, "we're in the trade compliance business and…the more complexity people have with trade agreements, the more they need us".
Northampton-based Travis Perkins is the UK's largest distributor of building materials. It has more than 20 businesses spanning the trade, construction and home improvement markets, and around 2,000 UK outlets. Carter told attendees at the event that the company is on course to hit £6.5 billion turnover this year.
Stay up to date with the latest news and analysis from the world of cloud computing with our twice-weekly newsletter
Thank you for signing up to Cloud Pro. You will receive a verification email shortly.
There was a problem. Please refresh the page and try again.