Cloud growth experiencing 'slowdown' amid rising economic disruption
Decreased revenue growth rates for hyperscalers such as AWS have given rise to concerns of a cloud market 'slowdown'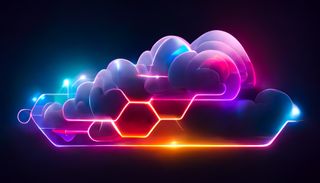 (Image credit: Getty Images)
The cloud computing space could be bracing for a 'slowdown' as businesses wrestle with growing challenges presented by recent economic disruption, according to new research.
A recent study from the Uptime Institute revealed that hyperscalers such as AWS and Microsoft have experienced slower growth towards the end of 2022 off the back of a whirlwind period during the early days of the pandemic.
The report highlighted AWS' 27.5% revenue increase in the third quarter of 2022, marking a small dip from 33% in the previous quarter. According to Uptime Institute's analysis, this marked the "slowest growth" in the company's history.
Microsoft CFO Amy Hood also recently suggested that Azure could experience a decline in revenue growth in the coming quarter. This follows concerning growth stats in Q3 2022.
Google Cloud isn't exempt here, either. Although the tech giant reported 38% growth in the third quarter, this marks a significant dip compared to Q1 2021 when the firm reported 58% growth.
Across the board, the report highlighted that current revenue growth rates pale in comparison to traditional figures. Over the last decade, the three hyperscalers have consistently recorded significant growth rates, with AWS increasing by 30% to 40% annually since 2014.
Economic uncertainty
Much of this reduced growth can be attributed to the current economic climate, the report suggested.
Amidst rising costs and growing disruption, organisations globally are tightening budgets and shifting their focus towards optimising processes to accommodate for a lack of spending.
"The global macroeconomic environment - specifically, high energy costs together with inflation - is making organisations more cautious about spending money," the report warned.
"Cloud development projects are no different from many others and are likely to be postponed or deprioritised due to rising costs, skill shortages, and global uncertainty."
This spending shift means that some moves to the cloud may have been "indefinitely deferred".
Similarly, it suggested that businesses are now realising that "migration is just not worthwhile in light of other financial pressures".
"For those organisations that have already built cloud-based applications, it is neither feasible nor wise to turn off applications or resources to save money: these organisations are, instead, spending more time examining and optimising their costs."
Rising cloud costs driving hesitancy
A sharp increase in cloud costs over the last 12 months is a key factor in recent concerns highlighted by the Uptime Institute. The combination of external financial pressures and rising rates for businesses means that, moving forward, many organisations will be "more careful about cloud spending".
"Projects may be subject to more stringent justification and approval, and some migrations are likely to be delayed (or even cancelled) for now," the report read.
John-David Lovelock, distinguished VP analyst at Gartner, told IT Pro that for many CIOs, the current environment is an entirely new experience and is placing pressure on organisations to optimise and re-consider cloud approaches.
"In 2022, when cloud providers all started to increase prices, CIOs got a price increase in cloud for the first time. For the first time, uncertainty was added to your costs, and stable pricing is something that is really sought after now," he said.
"The companies that were racing for cloud-only environments and closing down their on-prem are now re-looking. For companies that were doing simple lift and shifts, where they were taking on-prem applications into the cloud, that automatic shift is being re-looked at.
RELATED RESOURCE
Hyperscaler cloud service providers top ten
Why it's important for companies to consider hyperscaler cloud service providers, and why they matter
"Some shifts that have already happened are being re-costed because of price increases, and some may end up coming back on-prem."
This hesitancy, in Lovelock's view, will result in many organisations focusing heavily on cost analysis over the next 12 months to fine-tune how they're allocating IT spending and delivering the best value for money.
Yet despite this, there is a positive outlook for businesses. Recent analysis from Gartner predicted that worldwide IT spending is projected to surpass $4.5 trillion (£3.6 trillion) in 2023, marking a 2.4% increase on the year previous.
Software spending, which also applies to cloud, is also expected to increase by 9.3% across 2023, which Lovelock said highlights the traditional tendency among some businesses to "double down" on IT spending.
This was the case in the wake of the 2009 recession, he noted.
"In 2009, we really saw the amping up of cloud. People moved to the cloud because they could get more IT for their limited dollars. And that started us on this cloud journey, so to speak.
"Economic uncertainty typically pushes cloud adoption a bit more."
Stay up to date with the latest news and analysis from the world of cloud computing with our twice-weekly newsletter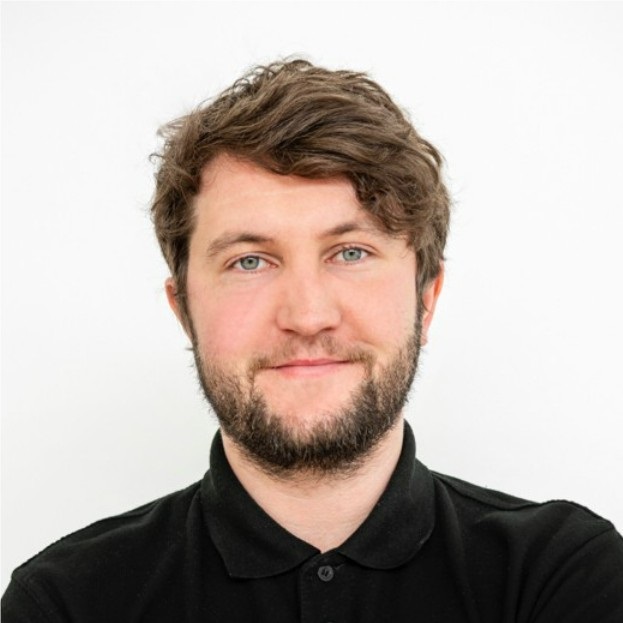 Ross Kelly is ITPro's News & Analysis Editor, responsible for leading the brand's news output and in-depth reporting on the latest stories from across the business technology landscape. Ross was previously a Staff Writer, during which time he developed a keen interest in cyber security, business leadership, and emerging technologies.
He graduated from Edinburgh Napier University in 2016 with a BA (Hons) in Journalism, and joined ITPro in 2022 after four years working in technology conference research.
For news pitches, you can contact Ross at ross.kelly@futurenet.com, or on Twitter and LinkedIn.