Buyer's guide to cloud file sharing
Discover how to pick the right cloud file sharing service for your business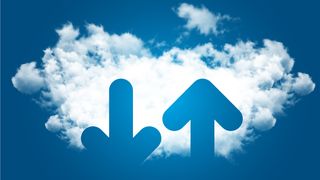 (Image credit: Shutterstock)
The COVID-19 pandemic accelerated existing agile and flexible working practices within organisations. And, as such, many businesses have embraced cloud file sharing to offer employees a simple and secure method to share documents with colleagues, no matter where they are.
What's more, modern sharing services are no longer limited to basic cloud storage. Indeed, over the last few years, many of these services have evolved into rather sophisticated collaboration offerings, with additional features and functionality to aid interaction with shared documents while in remote settings.
Even when employees return to the office, cloud solutions can still provide a number of benefits. On-premise collaboration suites are expensive to manage and difficult to maintain, but cloud services don't require any physical servers or storage. With such a plethora of providers to chose from, your business only needs to pay for the services and support it needs.
Last year, just before the pandemic hit, IT Pro tested cloud file sharing services from 1&1 Ionos, Box, Citrix and Tresorit. Each offered a diverse range of file sharing capabilities and we put them all to the test in the lab to help you make the right purchase.
Master plan
The first job on your list when picking a file sharing service is research. With so many options to pick through, finding the right cloud storage plan can be a little stressful, but spending a little time looking at what's around can save you money in the long run.
The majority of cloud storage plans are priced according to a combination of the number of supported users and storage capacity. However, certain plans stipulate a minimum number of users, so the actual cost could be far higher than the headline per-user price would suggest.
Similarly, it's important to know exactly how much storage you're paying for. Some plans appear to offer a generous amount of storage per user, when in fact the advertised figure is a total to be shared amongst them all. If the plan doesn't explicitly state that the quoted allowance is per user, it probably isn't.
A related issue worth looking into is maximum file size. Most cloud services support multi-gigabyte files, which will be ample for most businesses, but if you need to transfer very large files (such as raw video footage), check that this is permitted.
Another way to save money is by choosing the right payment terms. Monthly subscriptions are convenient if you don't want to make a long-term commitment, but many providers offer substantial discounts when you sign up for a yearly contract.
Finally, be brutal about who actually requires access to your chosen cloud service. There's no need to pay for every single person in your company to be included.
Fight for the users
There are numerous free cloud file sharing solutions out there, but we recommend you steer clear: these have low storage caps and don't provide proper management for users and shared data. Most business plans, by contrast, include an administrative cloud portal, allowing you to manage access and enforce security measures such as two-factor authentication.
You can often also add users to your sharing roster by sending an email invitation directly from the administrative portal. Once this has been received, the recipient just needs to click on the email link to join the collaboration party. They will then receive access to a personal web portal linked to their account for file management. A desktop agent is also normally offered, which keeps all files in selected local folders in sync, so the latest versions are always to hand. Certain agents let you save hard disk space by storing selected data only in the cloud, but this can leave you stymied if you lose internet access.
RELATED RESOURCE
The hot cloud storage guide to backup and recovery
What is cloud object storage, why is it on the rise, and what option should you choose?
Encryption restrictions
If you're going to entrust your data to a third-party service, you need to think about security. Confidential documents and personal information must be protected so check that your would-be provider encrypts data prior to transmission, and stores it only in encrypted form. For even greater security, consider services that offer zero-knowledge encryption, where the provider has no access to the keys.
Data sovereignty is worth thinking about, too. Regulatory compliance may stipulate that your data has to be stored in a specific jurisdiction: if this applies to you, look for a provider that provides data residency services with a choice of data centre locations.
Then there's the question of whether your own users might accidentally breach security by sharing links to files stored in the cloud. Look for services that provide access logs and allow users to password-protect shared download links, as well as apply download limits and expiry dates.
While not strictly a security issue, file versioning is worth looking for as well. Cloud storage services shouldn't be used for primary business backup, but the ability to quickly and easily roll back files to an earlier state can be hugely valuable. Support varies considerably among providers: some will store up to ten previous versions of each file, while others extend this to 50.
Out on the road
The final piece of the puzzle is mobile support, which allows users to access shared files from a phone or tablet. The best providers offer free iOS and Android apps, and some include advanced features such as the ability to use your device's camera to "scan" documents to your cloud account.
Certain services also offer tight integration with other apps such as Office 365, Slack and Salesforce, so they will fit neatly into your existing workflow. No two business will have exactly the same requirements, however, so read on to see which of the file sharing services on test this month could be your next cloud collaboration partner
A daily dose of IT news, reviews, features and insights, straight to your inbox!
Dave is an IT consultant and freelance journalist specialising in hands-on reviews of computer networking products covering all market sectors from small businesses to enterprises. Founder of Binary Testing Ltd – the UK's premier independent network testing laboratory - Dave has over 45 years of experience in the IT industry. He started his career working on mainframe computers including ICL and Unisys within the pharmaceutical, services and corporate financial sectors and managed one of the largest Unisys mainframe installations in the world. Since moving into journalism in 1994, Dave has produced many thousands of in-depth business networking product reviews from his lab which have been reproduced globally. Writing for IT Pro and its sister title, PC Pro, he covers all areas of business IT including servers, storage, network security, data protection, cloud, infrastructure and services.
A daily dose of IT news, reviews, features and insights, straight to your inbox!
Thank you for signing up to ITPro. You will receive a verification email shortly.
There was a problem. Please refresh the page and try again.