What to look out for in cloud file sharing and collaboration software
A buyer's guide to business-specific cloud file sharing services and the advantages they have over their consumer-leaning rivals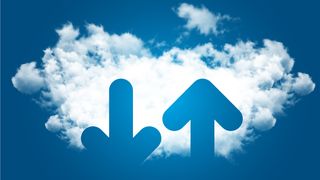 (Image credit: Shutterstock)
Most businesses have adjusted well to the post-pandemic world, with many making permanent changes to their working practices to support a hybrid working model. This brings many challenges, though, as staff must be able to access their data regardless of whether they're working from home, are on the road, or in the main office.
Cloud file sharing can provide staff with secure ways of sharing documents and collaborating with colleagues and partners on projects in real-time no matter where they're located. There's no longer a need to connect remote workers to the main office over complex virtual private networks (VPNs) as cloud services are designed to allow all users to seamlessly access work documents in the cloud at any time and from anywhere.
There's more good news, too: unprecedented demand is keeping prices down, making cloud file sharing a very affordable option for SMBs.
Avoid consumer-facing file-sharing services
Don't be tempted to use free consumer-friendly cloud services such as Dropbox, Google Drive, or Microsoft OneDrive. These are aimed at personal users and have significant capacity restrictions on cloud storage along with strict limits on the size of files you can upload and share.
RELATED RESOURCE
The right workload in the right cloud
A guide to multi-cloud management from Dell and CDW
Business plans offer far higher storage capacities and more generous limits on file sizes. More importantly, they provide an administration web portal for managing your company's cloud account and deciding who can access it – a feature you won't find in any free plan.
Most offer a range of business plans, with each tier increasing available cloud capacity and some advanced plans offering unlimited storage for each user. Prices are based on the number of users, so make sure you only pay for what you need and check whether plans can be upgraded or downgraded later on as your requirements change.
Confirm what the maximum allowable file size is, as this varies considerably across vendors. Most plans start at 5GB, which will be enough for most SMBs, but those that need to transfer very large files, such as medical images, will want a much higher limit, with some providers supporting file sizes up to 100GB.
Security provisions to look out for
A minimum requirement you should expect from any provider is encryption of data prior to transmission and at rest in their cloud data centers. For greater security, consider those that also encrypt shared data on users' devices and offer zero-knowledge encryption so only you have access to the keys. One product in this test includes this feature as standard.
Businesses handling confidential documents and those containing personally identifiable information (PII) must ensure they're protected.
If you have a large user base, look for features called tiered administration or role-based management. These allow certain employees to be granted a subset of administrative rights so they can manage features for their own department, such as access requests, adding new users, and password changes.
If your business is required to demonstrate compliance with data protection regulations then you'll need auditing. The best services provide full user activity logging and facilities to pull up detailed reports on file accesses, sharing permissions, recipients, and so on.
The best features for IT managers
From their administrative web portal, managers can decide precisely who is allowed to access the cloud storage, with the best portals providing strict controls over who can share, receive and send documents.
Adding users to the collaboration party is simple, as managers are able to email invitations from the admin portal.
RELATED RESOURCE
Continuously modernize storage
Modernize data storage to accelerate operations and digital business initiatives
When users sign up, they provide a new password and receive a personal web portal to manage their private and shared files. The most secure file-sharing services allow you to set policies that dictate a minimum password format and strength and, optionally, apply two-factor authentication (2FA).
A personal web portal allows users to work with documents shared only in the cloud, so nothing is stored locally. This is fine when internet access is reliable, but outages can be covered by installing a desktop agent that syncs selected files and folders to local devices for offline access.
Cloud file sharing neatly overcomes attachment size limitations imposed by many email providers, as it means you can securely send large files by creating a web link from your personal web portal and emailing that instead.
The recipient clicks on the link in the message to download the file from your cloud storage and, for increased security, look for those that offer recipient verification, link password protection, download limits, and expiry dates.
Plug-ins can make all the difference
For greater email integration, consider providers that offer plugins for desktop apps such as Outlook. These add extra icons to the upper ribbon menu that link up directly with your user account for quickly sending attachment download links, with some also providing facilities for creating encrypted emails.
In fact, cloud file sharing doesn't need to be a separate business process; many services offer tight integration with other apps such as Microsoft 365 and Google Workspace. Choose the right provider and users could, for example, open an Office document, load it into Microsoft 365 and edit it without leaving their personal web portal.
Users of the standard Microsoft Office suite can join in, too, as many providers offer plugins so they can log in to their cloud account directly from apps such as Word or Excel, open documents, edit them, and save them directly to the cloud.
Companies looking to replace pen and paper with digital workflows for signing contracts and agreements will find many providers now work with electronic signature apps such as Adobe Sign, DocuSign, and RightSignature. Businesses managing a hybrid workforce will love cloud file sharing as it can easily bring them together regardless of their physical location.
Get the ITPro. daily newsletter
Receive our latest news, industry updates, featured resources and more. Sign up today to receive our FREE report on AI cyber crime & security - newly updated for 2023.
Dave is an IT consultant and freelance journalist specialising in hands-on reviews of computer networking products covering all market sectors from small businesses to enterprises. Founder of Binary Testing Ltd – the UK's premier independent network testing laboratory - Dave has over 45 years of experience in the IT industry.
Dave has produced many thousands of in-depth business networking product reviews from his lab which have been reproduced globally. Writing for ITPro and its sister title, PC Pro, he covers all areas of business IT infrastructure, including servers, storage, network security, data protection, cloud, infrastructure and services.
Get the ITPro. daily newsletter
Receive our latest news, industry updates, featured resources and more. Sign up today to receive our FREE report on AI cyber crime & security - newly updated for 2023.
Thank you for signing up to ITPro.. You will receive a verification email shortly.
There was a problem. Please refresh the page and try again.