VMware vSphere vs Proxmox: Which is best for your business?
Choosing a virtualisation tool can be tricky, so we've weighed up two of the best, vSphere and Proxmox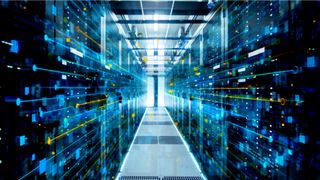 VMware vSphere and Promox have dominated the virtualization space for many years. The two companies are often the first choice for businesses that want to start digital journeys with open-source technology.
Virtualization is the process of making the physical, digital; taking your desktop and making it virtual, for example. It is a key strategy within digital transformation, where hardware is often usurped for a digital version.
There are other providers – a larger selection of, in fact – which offer products and services for virtualization and also containerization. This can make choosing the right product a little difficult, particularly as you'll need to pit services against one another to see which is best suited to your operational needs.
There are other providers – a larger selection of, in fact – which offer products and services for virtualization and also containerization. This can make choosing the right product a little difficult, particularly as you'll need to pit services against one another to see which is best suited to your operational needs.
What is VMware vSphere?
VMware's vSphere is the cloud giant's most popular virtualisation service and it comes in two versions - Standard and Enterprise Plus. Enterprise Plus has more features, such as resource management and intrinsic security, whereas Standard is more of an entry-level option.
vSphere is a good choice for companies that have high-performance computing (HPC) workloads, such as artificial intelligence models or big data applications. It's also good for managing remote offices with little IT resources.
vSphere is a type of hypervisor software and management platform and it is now in its seventh generation. The Type 1 hypervisor is a bare-metal version that is known as 'ESXi'. This includes the OS kernel and a vCentre server management system.
The hypervisor works in a similar fashion to the average operating system as it is directly installed into a device. This allows users to create multiple virtual machines (VMs) for systems such as Windows, Linux, macOS, Solaris and more, all on a single machine, with the virtualisation handling a layer of storage.
Another bonus of ESXi is it can run on Intel processors (Xeon and up) and AMD Opteron and Epyc processors – this crosses both 32-bit and 64-bit guest operating systems, although 32-bit processors aren't supported. ESXi uses a 64-bit VMkernel.
The hypervisor, which can be installed on a hard disk, USB device, or SD card, can support the following resources per host: 4,096 virtual processors, 512 VMs, 4TB of RAM and 320 logical CPUs.
VMware's ESXi is available as a free download or as part of a paid package. Naturally, the free version provides only limited functionality and can't be managed by Center (see below). vSphere is currently on its 7th iteration, first announced in March 2020, and is the first version to feature vSphere with Kubernetes, formerly known as Project Pacific.
VMware vCenter is a software suite that manages the whole of the VMware virtualisation infrastructure, acting as a single window. From here, the assignment of VMs to hosts is managed, as well as the assignment of resources to tasks, based on policies set by the administrator. A single instance of vCenter can manage up to 1,000 hosts at a time, across up to 10,000 active VMs or 15,000 registered VMs
RELATED RESOURCE
High-performance persistent storage for virtualised workloads
Evaluating the performance of Red Hat OpenShift Container Storage
It also enables the use of features such as vSphere Distributed Resource Scheduler (DRS), vSphere High Availability (HA), vSphere vMotion, and vSphere Storage vMotion. It also provides the API for vSphere and manages ESXi.
It can be installed on a supported version of Windows or used as a preconfigured Linux version known as vCenter Server Appliance. vCenter Server also permits Host Profiles, allowing users to define rules for specific ESXi hosts.
With the latest version of its virtualisation software - vSphere 7 - VMware has added full integration with Kubernetes, which it's touting as the "biggest vSphere innovation since the launch of the ESXi hypervisor". This means administrators can provision, run, and manage Kubernetes clusters on top of vSphere via the Kubernetes interface. Supporting both containers and VMs on a single platform allows vSphere 7 to run Kubernetes pods on VMs using the vSphere POD Service. VMware vSphere PODs can be managed like existing VMs.
What is Proxmox?
Proxmox is a complete open source server management platform for enterprise virtualisation. It was developed by Proxmox Server Solutions in Austria under the Internet Foundation of Austria and is released under the GNU General Public License.
It's a Debian-based Linux distribution with a modified Ubuntu LTS kernel. It enables the deployment and management of VMs and containers, such as KVM (Kernel-based VM) for VMs and Linux Containers (LXC) for containers, an OS-level virtualisation tool that has been included in Proxmox VE since version 4.0.
The software also includes a bare-metal installer, web-based management interface and many command-line tools. There is also a REST API to support third-party tools.
Admins can carry out all management tasks with the integrated graphical user interface (GUI). This interface is based on the ExtJS JavaScript framework and works with any modern browser.
Proxmox can be clustered across multiple server nodes for high availability. When deployed, the resource manager called Proxmox VE HA Manager monitors all VMs and containers on the whole cluster and automatically gets into action if one of them fails.
There is also an integrated live/online migration feature, this enables the movement of VMs from one Proxmox VE cluster node to another without any downtime. The process can be initiated by administrators with either scripts or the web interface.
The Proxmox Virtual Environment supports a maximum of 12TB of RAM and 768 logical CPUs per host. It also supports Intel EMT64 or AMD64 with Intel VT/AMD-V CPU flag.
It also features a built-in firewall that is customisable allowing configurations via GUI or CLI. Firewall rules can be set up for all hosts inside a cluster or define rules for VMs and containers only.
vSphere vs Proxmox
So, which one of these would be the optimal virtualisation tool for your company? It mostly depends on what features you are looking for and how much you are willing to spend.
For instance, business users might find ESXi to be quite limited when it comes to the variety of tools it offers in its free version, and is known to use proprietary technology to support virtualisation (VT-x for Intel processors and AMD-V for AMD processors). The closed off, proprietary product might not be the best match for organisations that are looking for more advanced offerings.
This is why larger companies might want to consider VMware vSphere Enterprise Plus, which is the new version of the programme following VMware's decision to sunset the original vSphere Enterprise in 2019, with support for Enterprise licensing having ended in 2020. VMware vSphere is also more often used for business-critical applications and infrastructure as a service (IaaS). However, it does come at a higher price than other virtualisation tools, with costs depending on quantity as well as the level and duration of support, with customers being able to choose between one and three years.
For those looking for a more affordable tool, Proxmox might be a better option to consider. As a free, open source product based on other free, open source products (KVM, LXC, etc), it has all of its features enabled. As opposed to the other two tools, which are most often used in cloud computing and server consolidation, Proxmox is more suited to virtualised server isolation and software development.
Although it might not have the same scope of available tools as VMware vSphere, users tend to find the features it does have more useful. The tool can also be automatically configured to allow nodes to use the same shared storage when added to a cluster, which many will find more helpful than ESXi's insistence that users do this manually.
FAQs
Is Proxmox as good as VMware?
While Proxmox has features to make cluster management, security, and updates easier, VMware is often regarded as the best on the market.
Is Prxmox like vSphere?
Proxmox is a suitable service for virtualization tasks and is also good for budding virtualization technicians. However, VMware's enterprise virtualization platform has more performance tiers and more compatible memory.
What are the limitations of Proxmox?
In short, there are no real limitations with Proxmox as it can be configured for as many storages as the user likes. It can also use all storage technologies, such as those available for Debain GNU/Linux.
Get the ITPro. daily newsletter
Receive our latest news, industry updates, featured resources and more. Sign up today to receive our FREE report on AI cyber crime & security - newly updated for 2023.
Rene Millman is a freelance writer and broadcaster who covers cybersecurity, AI, IoT, and the cloud. He also works as a contributing analyst at GigaOm and has previously worked as an analyst for Gartner covering the infrastructure market. He has made numerous television appearances to give his views and expertise on technology trends and companies that affect and shape our lives. You can follow Rene Millman on Twitter.