Microsoft is about to slash your OneDrive storage
The company has warned customers it's downgrading free accounts to 5GB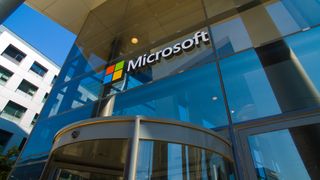 (Image credit: Shutterstock)
Microsoft has been telling customers who didn't opt in to keep their 15GB OneDrive storage that it's about to start reducing free accounts to 5GB.
The company has also decided to get rid of the 15GB free camera roll backup, making many OneDrive customers very unhappy indeed.
Microsoft did tell customers to sign up in order to keep all their free goodness earlier in the year, but those unlucky ones who weren't quick off the mark will find they have a whole lot less free storage from July 13th or July 27th.
"There are some important changes to OneDrive, and we wanted to follow up on our previous email to ensure you were aware of them," Microsoft wrote to free account users.
"If you don't bring your OneDrive account under the new limits in the next 14 days, your account will become read only - you'll be able to read your content, but not upload files," the company continued. "If you do not take action in one year, your content may be deleted."
It advised customers who wish to keep access to their files to back them up to an alternative service or sign up to buy more storage. Alternatively, customers are able to claim a free one-year subscription to Office 365 Personal, which comes with 1TB of OneDrive storage.
When OneDrive first launched, it offered customers 7GB free storage, with students benefitting from an additional 3GB. Microsoft then upped this to 15GB, presumably to keep up with its main competitors. Although the 5GB is still more than the 2GB you can get on Dropbox, it's still significantly less than the likes of Google.
Stay up to date with the latest news and analysis from the world of cloud computing with our twice-weekly newsletter
Thank you for signing up to Cloud Pro. You will receive a verification email shortly.
There was a problem. Please refresh the page and try again.