HP unveils Helion CloudSystem 9
New product introduces Eucalyptus support, plus additional hypervisors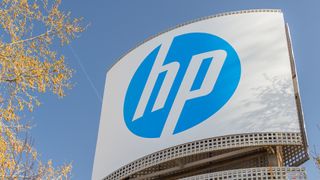 HP has unveiled the latest iteration of its Helion CloudSystem cloud orchestration product, which it hopes will strengthen its position as a hybrid cloud provider.
The product now includes Helion Platform, which brings together Helion OpenStack and Cloud Foundry-based Helion Development Platform, and the latest version of HP Cloud Services Automation (CSA). It has also extended management support to greater range of third-party products, including Red Hat Enterprise Linux (RHEL), Windows and Hyper-V physical, and VMware v-Sphere.
"CloudSystem by design has been heterogenous environment compatible from its first generation, CloudSystem Matrix -- a long time ago, [and] it has continued all through the years. [Now] it is compatible with all the different hypervisors that you know and also can be connected to any kind of hardware on this planet," said Xavier Poisson Gouyou Beachamps, VP of Cloud Computing for EMEA.
Additionally, HP announced improvements to its Helion Managed Virtual Private Cloud offering, which includes integration with Eucalyptus, which will enable easier migration of workloads to and from AWS.
According to Beachamps, this is particularly important as large enterprises choose to repatriate some AWS workloads to their own private cloud, as it allows these organisations to continue using them as before.
"We ... have now one solution which is really putting the two worlds -- the legacy and the cloud native one -- in one single solution ready to be deployed either by our customers, either by our channel partners, [or] by HP professional services," said Beauchamps.
As with previous iterations, HP CloudSystem 9 will be available in two flavours.
For customers wanting a fully integrated solution, including infrastructure, there is HP CloudSystem Foundation 9, which includes CloudSystem CS200-HC, a hyperconverged 2U chassis with four server nodes as well as integrated storage and networking.
For those requiring something a bit more beefy, there is CloudSystem Enterprise 9 which offers CloudSystem CS700x / 700 - a full rack of blades and storage.
Both versions of HP Helion CloudSystem 9 will be generally available in September.
Stay up to date with the latest news and analysis from the world of cloud computing with our twice-weekly newsletter
Jane McCallion is ITPro's Deputy Editor, primarily covering security, storage and networking for ITPro, CloudPro and ChannelPro.
Jane joined ITPro and CloudPro in July 2012, having previously written freelance for a number of business and finance magazines. She has also covered current affairs, including the student, public sector workers and TUC protests and strikes in central London while studying a Masters in Journalism at Goldsmiths, University of London.
Prior to becoming a journalist, Jane studied Applied Languages at the University of Portsmouth.
Thank you for signing up to Cloud Pro. You will receive a verification email shortly.
There was a problem. Please refresh the page and try again.