Sega uses hybrid cloud to shorten games testing
Sonic the Hedgehog company runs rings around games testing with VMWare hybrid cloud.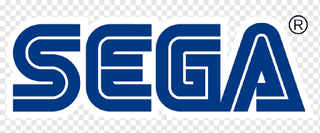 Games company Sega Europe has decreased the time taken to test new games using a hybrid cloud.
It used VMware's Hybrid Cloud Activate service and datacentres run by service provider Colt to reduce the time needed to test new games by 17 per cent.
Sega Europe is the European Distribution arm of Tokyo-based Sega Corporation and is most famous for the Sonic the Hedgehog games, popular in the nineties. The company has thousand of testers dotted across Europe that assess games before they go on sale to the general public.
As the company has over 80 per cent of its infrastructure virtualized with VMware and so it was important to the company to go with a cloud service provider that could provide a public cloud service compatible with its existing VMware-based virtualisation solution. It was for this reason that Sega decided to work with vCloud Datacentre partner, Colt.
According to Francis Hart, systems architect at Sega Europe, the company traditionally hosted a lot of its infrastructure for online services within a co-located datacentre, which was very rigid and had a lot of upfront costs.
"We started looking at cloud in order to improve the IT agility of the company and improve the speed in which we could provide services to the customer," he said.
He said that the Sega Europe was able to use multiple ISP through the new hybrid cloud. The service also allowed game testing codes to become available on-demand to game testers, cutting down the amount of time needed during game-testing implementations.
According to Hart, the VMware hybrid cloud model has been a "massive success" for the company, with all of the UK testing studios using the build delivery system on a daily basis. The company is now looking at using Colt and VMware to move most of their online game environments into the cloud.
Stay up to date with the latest news and analysis from the world of cloud computing with our twice-weekly newsletter
Rene Millman is a freelance writer and broadcaster who covers cybersecurity, AI, IoT, and the cloud. He also works as a contributing analyst at GigaOm and has previously worked as an analyst for Gartner covering the infrastructure market. He has made numerous television appearances to give his views and expertise on technology trends and companies that affect and shape our lives. You can follow Rene Millman on Twitter.
Thank you for signing up to Cloud Pro. You will receive a verification email shortly.
There was a problem. Please refresh the page and try again.