Druva opts for OpenStack to power backup and file sharing offering
inSync now available for deployment in private cloud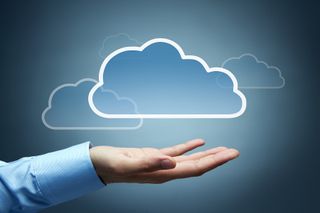 (Image credit: Shutterstock)
Enterprise data protection and governance solutions provider Druva has unveiled a new, scalable deployment of its flagship inSync backup and file sharing platform aimed specifically at customers that do not want to move to the public cloud.
The new option is built on OpenStack's Swift open source object storage technology and has, the company claims, been developed to solve the scalability challenges of backup and file sharing faced by enterprises that want to keep their data in a private cloud environment.
"Backup and file sharing account for the lion's share of storage needs and continue to grow at a rapid pace. [However], on-premise storage has not kept pace with public cloud architectures for cost, scale and availability. That has left enterprises that need to host their IT infrastructure behind the firewall for security and compliance purposes using older storage strategies that are both inefficient and expensive," said Jaspreet Singh, Druva's CEO.
"By bringing the scalability of the public cloud to an on-premise environment, our new OpenStack object storage option clears the way for better, easier and more affordable storage management within an organisation's four walls," he added.
inSync offers a "four-in-one" endpoint data management strategy, Druva claimed, that consolidates automated backup, secure file sharing, data loss prevention and full reporting with global search.
According to the company, bringing all these functions together allows enterprises to put in place a unified endpoint management strategy across all users and devices.
inSync is also available for public cloud and on-premise deployments. Private cloud pricing information is available from the company on request.
Stay up to date with the latest news and analysis from the world of cloud computing with our twice-weekly newsletter
Thank you for signing up to Cloud Pro. You will receive a verification email shortly.
There was a problem. Please refresh the page and try again.