AWS confirms UK pricing & availability for superfast EC2 C4 instances
European users of Amazon's cloud services now have access to its new C4 instance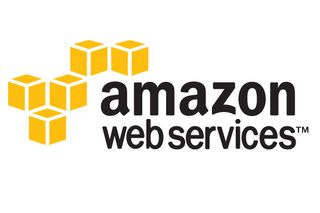 Amazon Web Services (AWS) has confirmed the European availability and pricing for its new superfast Amazon Elastic Compute Cloud (EC2) C4 instances.
There are five instances of increasing size and performance available for European users, with prices starting from around 8p per hour for the slowest C4 variant, and hitting approximately £1.23 per hour for the fastest.
Jeff Barr, chief evangelist for Amazon Web Services, made the announcement in a blog post, where he stated: "The new C4 instances are available today in seven AWS regions (and coming soon to others).
"You can launch them as On-Demand, purchase Reserved Instances, and you can also access them via the Spot Market.
"You can also launch applications from the AWS Marketplace on C4 instances in any region where they are supported," he continued.
Each instance features AWS Elastic Block Store (EBS) optimisation, which provides users with extra compute capacity and performance, and the firm's Enhanced Networking functionality. The latter is designed to reduce network latency and provide users with higher packet per second performance.
"This feature provides 500 Mbps to 4,000 Mbps of dedicated throughput to EBS above and beyond the general purpose network throughput provided to the instance, and is available to you at no extra charge," Barr said.
"Like the existing C3 instances, the new C4 instances also provide Enhanced Networking for higher packet per second performance, lower network jitter, and lower network latency.
"You can also run two or more C4 instances within a placement group in order to arrange for low-latency connectivity within the group," he added.
The C4 instances were first introduced at the cloud giant's customer and partner conference in Las Vegas last November, where they were billed by the firm as its fastest range of instances yet.
They're powered by a bespoke Intel Xeon e5-2666 v3 (Haswell) processor that AWS claims can clock speeds of up to 3.5 GHz, and are designed to offer users access to instances tailor-made for specific IT applications.
For example, website hosting, online gaming, risk analysis and application rendering.
"The Intel Xeon E5-2666 v3 in the C4 instances support Turbo Boost. This technology allows the processor to run faster than the rated speed (2.9 GHz) as long as it stays within its design limits for power consumption and heat generation," Barr explained.
"The effect depends on the number of cores in use and the exact workload, and can boost the clock speed to as high as 3.5 GHz under optimal conditions.
"In general, workloads that use just a few cores are the most likely to benefit from this speedup. Turbo Boost is enabled by default and your applications can benefit from it with no effort on your part," he concluded.
Stay up to date with the latest news and analysis from the world of cloud computing with our twice-weekly newsletter
Caroline Donnelly is the news and analysis editor of IT Pro and its sister site Cloud Pro, and covers general news, as well as the storage, security, public sector, cloud and Microsoft beats. Caroline has been a member of the IT Pro/Cloud Pro team since March 2012, and has previously worked as a reporter at several B2B publications, including UK channel magazine CRN, and as features writer for local weekly newspaper, The Slough and Windsor Observer. She studied Medical Biochemistry at the University of Leicester and completed a Postgraduate Diploma in Magazine Journalism at PMA Training in 2006.
Thank you for signing up to Cloud Pro. You will receive a verification email shortly.
There was a problem. Please refresh the page and try again.