Xangati now supports AWS, Microsoft Azure and Docker
The virtual applicance software allows real-time data to be processed on-premise, in containers and on public clouds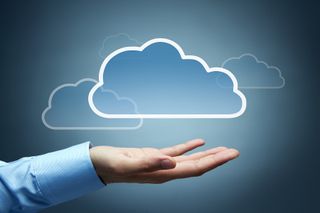 (Image credit: Shutterstock)
Infrastructure management console provider Xangati has announced support for three of the biggest public cloud providors to extend the reach of its virtual appliance software to support hybrid cloud environments.
This means businesses can monitor infrastructure behaviour and map this against autonomic controls operating in silos in real time to ensure the impact is fully realised and addressed as fast as possible.
This means the user experience is greatly improved and the process is more efficient than previously was possible, utilising hybrid cloud environments to their full potential.
"The contemporary enterprise now considers cloud infrastructure as the reality whereby hybrid/bi-modal IT incorporates an organisation's applications and data when they are distributed across multi-tiered environments," said Atchison Frazer, CMO of Xangati.
"While IT operations teams may not control all the siloed assets services run on, they still need to gain granular visibility into the performance of all functional components in order to drive attainment of business outcomes tied to metric-based service levels."
The move is also in-line with analyst predictions that have shown the need for businesses to move away from siloed operations to ensure entire teams can take advantage of IT operations analytics (ITOA) tools. Gartner's "Modernize ECA With IT Infrastructure Monitoring Tools" report, published in January, explained that workloads are taking centre stage over the siloed domains of IT, meaning IT departments need to work together in order to ensure the workloads aren't impacted.
"With new innovative cloud and container capabilities, Xangati allows cloud-virtualisation and IT operations managers to bank on the optimal performance of their entire hybrid infrastructure through one management console that automates prescriptive actions and drives greater efficiency," Frazer added.
Stay up to date with the latest news and analysis from the world of cloud computing with our twice-weekly newsletter
Thank you for signing up to Cloud Pro. You will receive a verification email shortly.
There was a problem. Please refresh the page and try again.