Microsoft awarded ISO 27017 cloud security certification
The certification demonstrates Microsoft's commitment to cloud security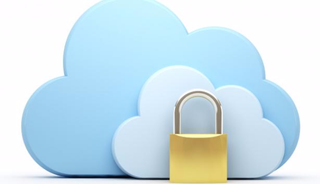 Microsoft has announced it has obtained the ISO/IEC 27017:2015 certification for its Azure cloud platform, demonstrating its commitment to security when it comes to the cloud.
The certification is awarded to companies and products that can demonstrate their product adheres to 37 factors, with a focus on cloud-specific threats and risks.
"This certification provides guidance on 37 controls in ISO/IEC 27002 and features seven new controls not addressed in ISO/IEC 27002," Microsoft's Alice Rison, senior director of Microsoft Azure said.
"Both cloud service providers and cloud service customers can leverage this guidance to effectively design and implement cloud computing information security controls. Customers can download the ISO/IEC 27017 certificate which demonstrates Microsoft's continuous commitment to providing a secure and compliant cloud environment for our customers."
The company added its Azure cloud platform helps organisations meet their compliance requirements across many of the highly regulated industries including financial services, healthcare, life sciences, media and entertainment, worldwide public sector, and US federal, state and local government.
Microsoft has also announced support for X.509 certificates in Azure, enabling device-level authentication for IoT applications.
"With Azure IoT support for X.509 certificates, an IoT device can now store a private key locally, and an associated device X.509 certificate generated to identify the device to Azure IoT Hub before the information is transmitted," Azure partner director Sam George said.
"The benefit to customers in industries such as manufacturing, healthcare and smart cities is that device identity can be transmitted safely and securely from the edge to the cloud while maintaining integrity."
Stay up to date with the latest news and analysis from the world of cloud computing with our twice-weekly newsletter
Thank you for signing up to Cloud Pro. You will receive a verification email shortly.
There was a problem. Please refresh the page and try again.