OneDrive vs Google Drive vs Dropbox
Who's the king of cloud storage?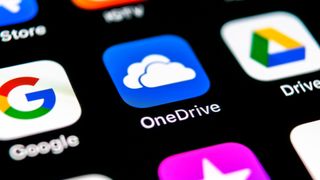 (Image credit: Shutterstock)
Google Drive, OneDrive and Dropbox; all are vying for your business and storage needs as more and more companies are looking to harness the possibilities of cloud storage to decrease costs and raise efficiency.
But which is best for your business? We investigate three of the biggest names in cloud storage and put them head to head to find out.
Microsoft OneDrive
What we liked
What makes OneDrive so seamless to use is that it's hardcoded into Windows 10. If you already have a OneDrive account, you'll just need to sign into Windows 10 with your associated Microsoft account and hey presto! everything you have saved to the cloud storage services will be on your computer, ready to use in moments.
You won't need to download and install any extra software and OneDrive will integrate with your computer's file system, with anything saved to OneDrive available via File Explorer. The added bonus is that despite being a Windows cloud service, you can very simply use OneDrive on both iOS and Android with an equally simple user interface. If you want to use the app from within a browser instead, that's fine and yet again, you won't find much to get confused by at all.
If you do want to use the web app, you'll be able to use Microsoft's free Office Web Apps, including Word and Excel, so if there's a file you want to view, it'll open up in the associated web app.
What makes OneDrive slightly better with its rivals when talking file sharing is that you can view files from any computer you're currently signed into with your OneDrive credentials. The latest Microsoft update has made this an even more stellar experience, with the ability to view and restore previous versions of any file type - whether they were created in an Office app or photos, PDFs and more. Right-click a file on onedrive.live.com and select 'version history' to view available versions.
Even handier is the recent addition of Files On-Demand, which lets you view all the files stored in your OneDrive folders without physically having to sync them all with every device you own. This is particularly useful if you have a laptop or tablet with limited storage because you can just download individual files as you need them.
You'll have to upgrade Windows 10 to the recent Fall Creators Update for this but once that's done, you'll find a selection of new icons next to items in your OneDrive folder indicating their sync status.
How it can be improved
Data is encrypted in transit but your files remain unencrypted on Microsoft's servers, unless you're a OneDrive Business user.
Generosity isn't OneDrive's strong suit - Microsoft ruthlessly slashed free storage from 15GB to 5GB back in 2015, and there's an individual file-size limit of 10GB. Paid-for plans aren't particularly flexible, either: £1.99 per month boosts storage up to 50GB but if you need more, you'll have to subscribe to Office 365, which starts at £5.99 per month and provides 1TB of OneDrive space.
Our verdict
If you use Windows 10 or Microsoft Office, OneDrive is a no-brainer because it's already integrated into your PC. Recent improvements have brought some great features, though we wish Microsoft would increase its free storage allowance.
Google Drive
What we liked
Just as OneDrive is built into Windows, Google Drive is seamlessly integrated into all Android devices.
Productivity is the main focus for Drive, which is tightly integrated with Google's free and collaboration-centred online office apps, such as Google Docs. Google Drive supports versioning although, annoyingly, it isn't consistent across all file types. You can select 'Manage versions' by right-clicking most files, but with Google Docs, Sheets and Slides files, you'll need to open them and click File, then 'Version history'.
Paid-for storage is similar in price to OneDrive (£1.59 per month for 100GB and £7.99 per month for 1TB), but Google Drive's most obvious advantage over Microsoft's cloud storage is the amount of free capacity it provides - currently 15GB, and Google Docs files don't even count against this. If you opt to upload photos in Google's 'High-quality' upload quality, you can avoid these eating into your quota, too.
Another bonus is that restoring a data backup from Google Drive is also relatively straight forward, provided you're using Android.
How it can be improved
Google uses slightly less powerful encryption than Dropbox when storing files - 128-bit AES, rather than 256-bit. While Google's recently updated Backup and Sync desktop tool offers selective sync, it doesn't work as well as OneDrive's Files On-Demand. You can't see placeholders for files or folders you haven't synced, for example.
Our verdict
Google Drive is great if you're an Android user and is generous with its free space, but it's now lagging behind OneDrive in features and is not as intuitive, either.
Dropbox
What we liked
For security, ease of use and sophistication, Dropbox continues to rule the roost. Following a recent redesign, its web interface remains simple and uncluttered, and its desktop-syncing tool is equally unfussy. Clients are available for just about any platform you can think of, including Linux.
Dropbox recently added some interesting new tools, such as Dropbox Paper - a type of document designed specifically for collaboration. While it's no substitute for the native office apps offered by OneDrive and Google Drive, it makes it easy to share and work together on documents that you create and edit using other software.
Your files are encrypted and Dropbox includes versioning. However, if you want to view previous versions or deleted files, you'll need to be quick because Dropbox only keeps them for 30 days, unless you're paying for its Professional service, which, at £16.58 per month for 1TB, is far from cheap.
How it can be improved
Dropbox's main downer is its measly 2GB limit on its free service. You can bump this up by recommending friends or pay £6.58 per month for 1TB, but some features, including Smart Sync (Dropbox's equivalent to OneDrive's Files On-Demand) are limited to the Professional version.
Our verdict
Dropbox is great to use, but meaner than its rivals. The free version is hamstrung by its meagre capacity, while many of the features that OneDrive and Google Drive offer for free are locked behind a paywall.
Security, availability & outages
When it comes to the cloud, security is an essential concern, and you need to make sure that your data is only being accessed by authorised parties. To that end, all three services use SSL encryption to secure your data in transit and offer two-step verification to prevent unauthorised access.
In addition, Dropbox and OneDrive for Business both use AES-256 bit encryption to protect your files at rest, while Google Drive uses 128-bit AES and HTTPS.
Ultimately, however, the most common cause of data breaches in cloud networks are user error and insecure practices. With that in mind, the most secure cloud storage platform is one that isn't sharing its login credentials with other products and services.
By this logic, Google Drive users are most likely to inadvertently expose their cloud accounts to threat actors, since all of the company's offerings use the same credentials. Microsoft is next in line, particularly for Outlook, Office and Windows users. Dropbox, however, has few ancillary services, meaning its users are unlikely to endanger themselves.
In terms of reliability, all three providers are backed up by strong cloud infrastructures and proven experience with cloud technologies. They also all have SLAs that guarantee a minimum of 99.9% uptime per month. Outages do happen, though, but you can be reasonably confident that none of these main providers will let you down.
Stay up to date with the latest news and analysis from the world of cloud computing with our twice-weekly newsletter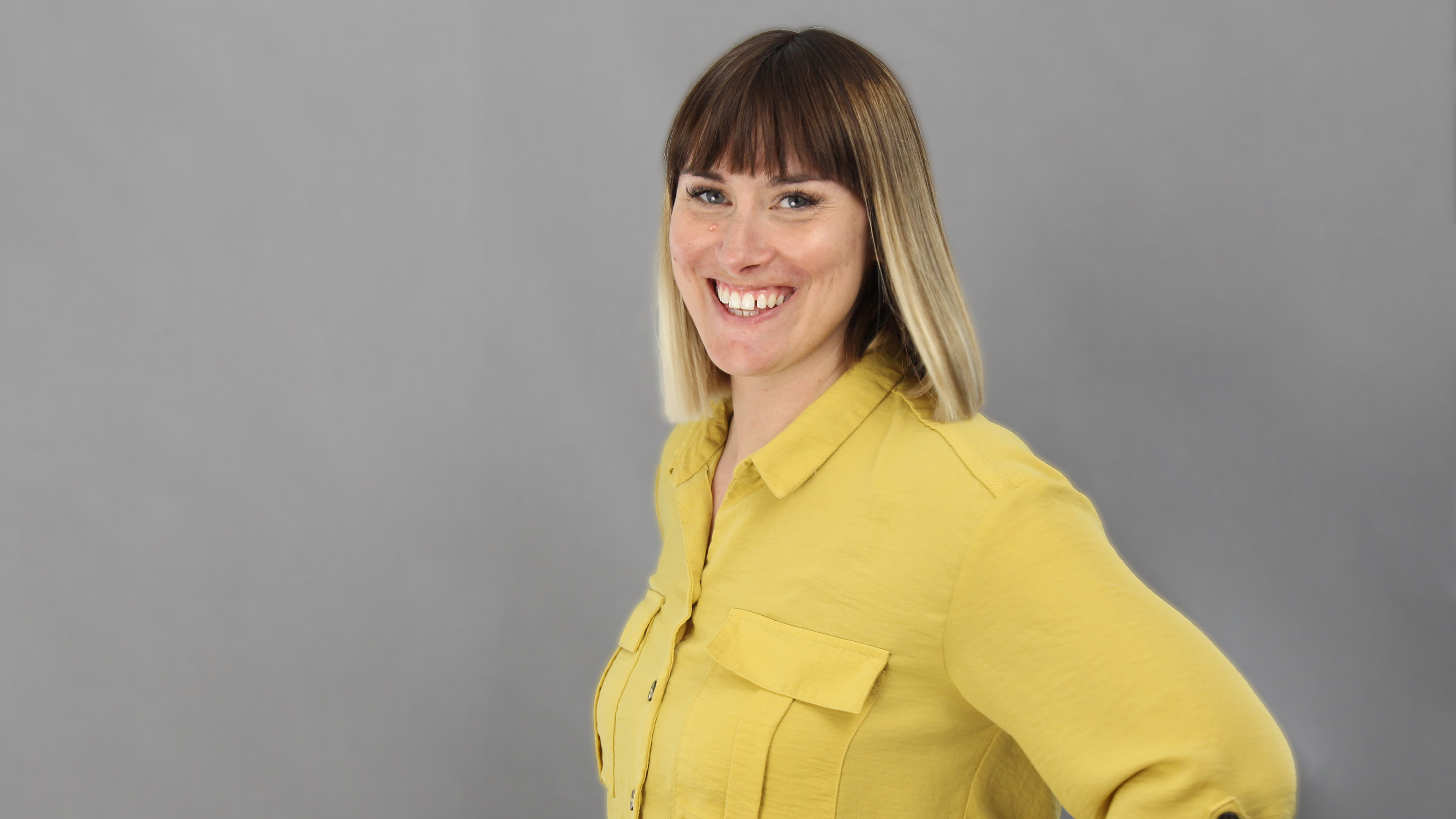 Clare is the founder of Blue Cactus Digital, a digital marketing company that helps ethical and sustainability-focused businesses grow their customer base.
Prior to becoming a marketer, Clare was a journalist, working at a range of mobile device-focused outlets including Know Your Mobile before moving into freelance life.
As a freelance writer, she drew on her expertise in mobility to write features and guides for ITPro, as well as regularly writing news stories on a wide range of topics.