Public cloud market expected to surpass $1 trillion in value by 2026
Forrester warned that while growth predictions remain strong, increased competition could impact larger providers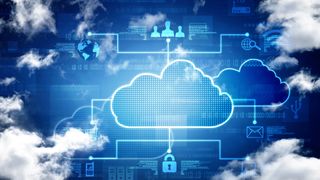 (Image credit: Shutterstock)
The global public cloud market is expected to reach more than $1 trillion in value by 2026, according to research from Forrester.
Revenue from cloud infrastructure, database and analytics, development services, and cloud applications is currently on track to total $446.4 billion in 2022.
However, Forrester believes that "more moderate public cloud growth" will be influenced by a number of factors, including increased competition among hyperscaler providers.
In particular, the industry analysts predicted that cloud infrastructure services alone will account for nearly $496 billion in revenue by 2026, and much of this will be fuelled by this "intense competition".
Hyperscalers are the largest organisations currently operating in the public cloud and services industries and they will increasingly be forced to contend with a stifled global market as the commoditisation of infrastructure continues.
To accommodate for this, Forrester predicts that larger operators will increase investment in technologies such as custom microchips and advanced wireless networking to match competitor offerings, retain customers, and shift to higher-priced services.
Published this week, the study noted that in order to maintain their current influence in the public cloud market, hyperscalers will be forced to prioritise investments in "differentiated premium services".
This includes a heightened focus on database and analytics services to meet customer demand for AI and machine learning in the years ahead.
"As customers seek AI and machine learning for product innovation and greater operating efficiency, database and analytics services revenue will rise threefold to $89.5 billion by 2026," Forrester said in a statement.
This growing demand for AI and machine learning is expected to be a key growth driver as providers sharpen their focus on cloud AI platforms.
Development services are also another key area of interest at present, the study revealed, and revenue in this particular market segment could rise to $51 billion by 2026.
"Factors including serverless becoming integral to app development on cloud platforms, automation, and integration of low-code into cloud development will fuel this growth," Forrester said.
SaaS competition heats up
Hyperscalers will also be required to focus heavily on strengthening their SaaS offerings over the next four years, according to the study.
The cloud applications market, which is currently dominated by non-hyperscalers, is expected to be worth nearly $397 billion by 2026. This presents an opportunity for hyperscalers to further develop SaaS offerings and capitalise on predicated growth, the study added.
Lee Sustar, principle analyst at Forrester, said current growth expectations follow a decade of intense acceleration despite the impact of the pandemic. But, despite positive expectations, he warned there will be significant challenges in the months ahead.
"This growth will continue into 2026," he said. "It will be challenged, however, by competitive pressure for hyperscalers and providers to make massive investments in services like database and analytics, development services, and SaaS – all while maintaining high levels of infrastructure investment to keep pace with their rivals' innovation."
Future growth
Forrester's study follows similar research in November which highlighted an acceleration in public cloud growth.
Market research firm Gartner said global end-user spending on public cloud is expected to reach more than $598 billion in 2023, marking an increase of 20.7% on 2021 figures.
The Gartner study found that infrastructure as a service (IaaS) will experience significant growth with regard to end-user spending in 2023 at 29.8%.
Similarly, SaaS and cloud application infrastructure services (PaaS) were also expected to see continued growth.
Gartner warned that both these market segments will feel the effects of current economic disruption, however. Rising inflation and a sharpened focus on margin protection could impact both of these areas.
Stay up to date with the latest news and analysis from the world of cloud computing with our twice-weekly newsletter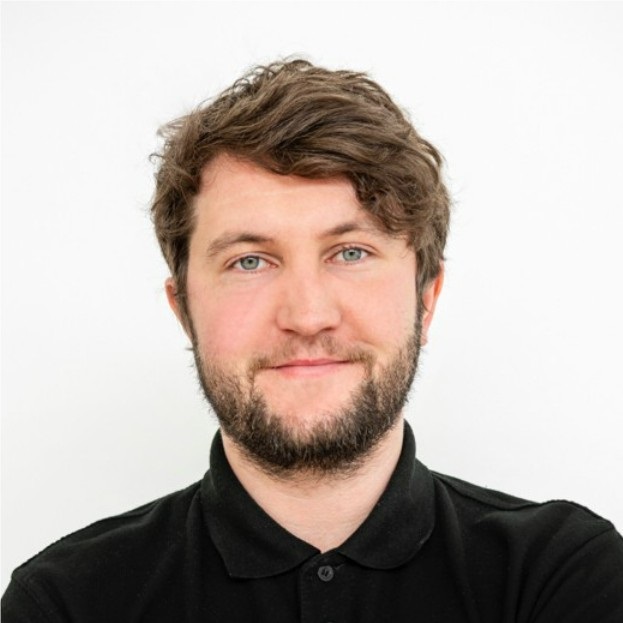 Ross Kelly is ITPro's News & Analysis Editor, responsible for leading the brand's news output and in-depth reporting on the latest stories from across the business technology landscape. Ross was previously a Staff Writer, during which time he developed a keen interest in cyber security, business leadership, and emerging technologies.
He graduated from Edinburgh Napier University in 2016 with a BA (Hons) in Journalism, and joined ITPro in 2022 after four years working in technology conference research.
For news pitches, you can contact Ross at ross.kelly@futurenet.com, or on Twitter and LinkedIn.