AWS' $13 billion India expansion shows why South Asia is next cloud hotspot
The big three hyperscalers view India as a prime market for expansion in light of recent growth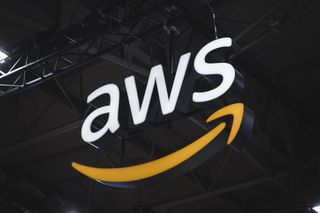 (Image credit: Getty Images)
AWS' landmark investment to expand cloud infrastructure in India highlights a growing appetite among hyperscalers in this growing marketplace.
The firm revealed this week that it will invest $12.7 billion in expanding data center infrastructure in the region in an apparent move to capitalize on recent growth in the India cloud space.
AWS said the investment program, set to run until 2030, will create more than 130,000 jobs in India and builds on a previous investment of $3.7 billion between 2016 and 2022.
Puneet Chandok, president of commercial business for AWS India and South Asia, said the company has already committed "billions of dollars" into cloud infrastructure in India to support what he described as "tremendous growth in the use of cloud".
The company views its expansion in the region as a means to secure a solid footing in the market while driving "positive social and economic impact", Chandok said.
"AWS is committed to driving positive social and economic impact in India. In addition to building cloud infrastructure and helping local customers and partners digitally transform, we have trained more than four million people in India with cloud skills since 2017, and invested in six utility-scale renewable energy projects to meet our global 100% renewable energy goal by 2025," he said.
"Our planned investment of INR 1,05,600 crores (US $12.7 billion) by 2030 will help create more beneficial ripple effects, supporting India on its path to becoming a global digital powerhouse."
Asia cloud market potential
This move from AWS comes amid a period of rapid expansion in the Asia cloud market by the three hyperscalers.
AWS already has two data center infrastructure regions in India: the AWS Asia Pacific (Mumbai) Region, which launched in 2016, and the AWS Asia Pacific (Hyderabad) Region, which launched in November 2022.
RELATED RESOURCE
Uncover new insights with your data in the cloud
React faster and anticipate change - A guide and assessment for SMBs
In March this year, the cloud provider also announced a $6 billion investment in Malaysia as it continues to broaden its reach in South East Asia.
Its expansion efforts made in the region lend support to research suggesting the public cloud market will continue to grow well into 2026, and this growth will be especially apparent in India.
Research from IDC last year revealed that revenue in the public cloud services market totaled $2.8 billion in the first half of 2022 alone.
This growth, IDC said, is set to continue over the next several years as organizations increasingly view the country as a prime target for expansion.
By 2026, the overall public cloud services market is expected to reach $13 billion in revenue, growing at an impressive CAGR of 23.1%.
Research indicated that some of the key drivers behind this rapid growth is the pace of digitalization in the country and its key industries.
The banking, financial services, and insurance (BFSI) industry is among those leading the mass adoption of cloud, alongside manufacturing.
Digital transformation across the country's vast public sector is also a contributing factor, with public services increasingly shifting away from legacy IT systems and shifting to public cloud.
IDC previously described India as "among the fastest-growing markets for public cloud service" demands.
Along with AWS, its main rivals Microsoft and Google Cloud appear fully intent on capitalizing on the regional opportunity. Google Cloud and Microsoft have both made significant headway in expanding their footprint in Asia.
Google has been bullish on its expansion in India and the broader Asia market, having opened a series of data center regions in the country in recent years in Mumbai and Delhi.
In August last year, Google announced plans to launch three new regions in Malaysia, Thailand, and New Zealand.
Microsoft chief executive Satya Nadella also said last year that the company is 'bullish' on expansion in Asian markets.
Microsoft already has a foothold in Singapore, having secured a contract to build the country's first sovereign cloud in February 2022. However, China and India have both grown to become attractive markets for the tech giant.
In an interview with CNBC last year, Nadella described India as a "massive growth market" for the firm due to the rising demand for cloud-native applications and increasing digitalization across both the public and private sectors.
Microsoft's relationship with organizations in India has traditionally been centered around supporting larger enterprises operating in the country.
However, the rapid expansion of the Indian digital sector has prompted a new approach in which the tech giant is engaging with domestic businesses, startups, and the public sector.
"Microsoft's presence in India was about mostly multinational companies operating in India," he said. "But for now, it's completely changed."
"It's the reverse where these companies who are innovating in India, whether it's the big large conglomerates or the new startups, are all using cloud technology to be able to innovate and create services that are obviously popular in India and elsewhere."
Stay up to date with the latest news and analysis from the world of cloud computing with our twice-weekly newsletter
Ross Kelly is a staff writer at ITPro, ChannelPro, and CloudPro, with a keen interest in cyber security, business leadership and emerging technologies.
He graduated from Edinburgh Napier University in 2016 with a BA (Hons) in Journalism, and joined ITPro in 2022 after four years working in technology conference research.
In his spare time, Ross enjoys cycling, walking and is an avid reader of history and non-fiction.
You can contact Ross at ross.kelly@futurenet.com or on Twitter and LinkedIn.
Thank you for signing up to Cloud Pro. You will receive a verification email shortly.
There was a problem. Please refresh the page and try again.