Why NetApp's ties with public cloud 'big three' gives it an AI advantage
The firm's strong relationships with hyperscalers position it as the go-to storage provider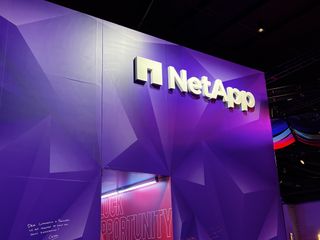 (Image credit: ITPro/Ross Kelly)
NetApp made no secret of its deep, long-standing relationships with hyperscaler cloud providers during its recent Insight conference. And it may be a silver bullet for the company long-term. The storage firm's annual event, held in Las Vegas this week, offered a prime opportunity to differentiate itself from competitors amidst an exciting period of industry evolution.
Critically, NetApp was keen to position itself as holding a unique position within the storage industry due to its roots with hyperscalers. After all, it's the only provider offering its services natively on AWS, Google Cloud, and Microsoft Azure.
Will Nvidia's AI dominance shake up the public cloud 'big three'?
This deep integration includes – but isn't limited to – Vertex AI support for Google Cloud NetApp Volumes, creating a seamless data pipeline for customers operating with both NetApp and Google Cloud services. Its ties with AWS and Microsoft Azure run equally deep and appear to underline the firm's status as the go-to storage provider for firms seeking a blend of on-prem and public cloud storage.
Building a hybrid multi-cloud haven
Harv Bhela, chief product officer at NetApp told delegates that is a truly unique arrangement and that hyperscalers "don't do this with anyone else".
"I'm hearing from some of our competitors that they have cloud offerings too, but it only took them ten years after use to recognize that customers need storage in the cloud and on-prem," he boldly declared during a keynote.
The extent of these ties means the firm is creating what can only be described as a hybrid multi-cloud haven for customers. The shift to hybrid cloud is growing, and no-one is better placed to capitalize on this evolution, NetApp believes.
Research from Google in 2022 revealed 48% of tech leaders were operating under a "mostly hybrid" framework compared to just 40% in 2020. A survey from Parallels this month also found that nearly two-thirds (64%) of respondents had implemented a hybrid cloud approach, with 38% expecting to pursue the practice within the next year.

With this shift to hybrid and multi-cloud, it's clear NetApp aims to position itself as the middleman offering customers new-found levels of flexibility and scalability as their cloud journeys mature. NetApp has been vocally bullish on the benefits of hybrid cloud for several years now, and this ongoing shift represents the culmination of a decades' worth of championing the idea.
RELATED RESOURCE
Learn about how restaurants are adapting to an increasingly unstable economy
CEO George Kurian told journalists the firm has "always believed the world will be hybrid and multi-cloud", and based on current trends, their prediction certainly appears to be coming to fruition.
"Customers will have environments in which they manage themselves for certain classes of applications and for others, there's public cloud," he said. "We said that in 2013, and we still believe that today. If you talk to an average large corporation, they have about 25-30% of their workloads running on public cloud. What we do uniquely is give the customer the flexibility to make that choice without compromise.".
Hybrid cloud is the perfect fit for AI innovation
Generative AI has absolutely dominated agendas at tech industry conferences this year, and understandably. While the saturation of AI-related content is becoming somewhat predictable, NetApp avoided the regurgitation of the hype and hyperbole in this instance.
NetApp appears happy to let customers and other industry players scream from the rafters about the technology, and instead focus on the underlying infrastructure that will support this revolution. And hybrid multi-cloud will be the silver bullet for the firm. Kurian told ITPro that hybrid is a match made in heaven for firms exploring the use of generative AI tools and services and that NetApp wants to become the "pipeline" for the data which underpins AI innovation.
NetApp CEO: Hybrid cloud will be the only way to capitalize on generative AI
While businesses developing generative AI tools will naturally flock to public cloud, the firm predicts that the maturation of the space, combined with concerns over the security of internal company data sources, means models will ultimately be held on-prem.
This is a trend NetApp seems keen to capitalize on in coming months and years by framing its storage services as the go-to for customers. And running parallel to this is the integration the firm has with existing hyperscale cloud providers. Essentially, NetApp seems eager to position itself on an island in the middle of a generative AI, hybrid cloud-fuelled confluence of trends.
Stay up to date with the latest news and analysis from the world of cloud computing with our twice-weekly newsletter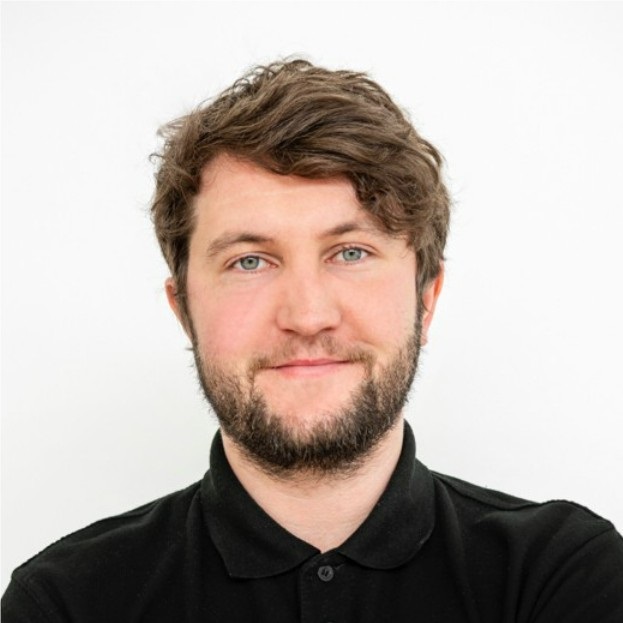 Ross Kelly is ITPro's News & Analysis Editor, responsible for leading the brand's news output and in-depth reporting on the latest stories from across the business technology landscape. Ross was previously a Staff Writer, during which time he developed a keen interest in cyber security, business leadership, and emerging technologies.
He graduated from Edinburgh Napier University in 2016 with a BA (Hons) in Journalism, and joined ITPro in 2022 after four years working in technology conference research.
For news pitches, you can contact Ross at ross.kelly@futurenet.com, or on Twitter and LinkedIn.