Google closes gap on AWS and Azure by buying Orbitera
The company said Orbitera will continue operating as standalone business for the time being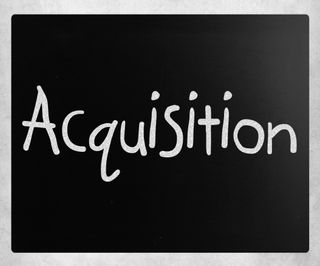 Google has acquired Orbitera, an ecommerce platform which allows people to buy and sell cloud-based services from one place.
Although Google hasn't revealed what it will do with the platform, the company explained it understands its customers want the option of buying cloud software from a number of different vendors. Orbitera simplifies this process, enabling people to mix and match vendors from which it buys its services.
Google also explained customers and ISVs want to be able to test software before they commit to building a full production deployment. Orbitera allows for that to ensure customers don't waste time before deciding it's not the right software choice.
"Orbitera has built a strong ecosystem of enterprise software vendors delivering software to multiple clouds," Nan Boden, head of global technology partners said in a blog post.
"This acquisition will not only improve the support of software vendors on Google Cloud Platform, but reinforces Google's support for the multi-cloud world. We're providing customers with more choice and flexibility when it comes to running their cloud environment."
Google bought Orbitera for more than $100 million according to people familiar with the matter, although Google has not confirmed this.
"Looking to the future, we're committed to maintaining Orbitera's neutrality as a platform supporting multi-cloud commerce," Boden added. "We look forward to helping the modern enterprise thrive in a multi-cloud world.
Google will keep Orbitera running as its own entity for the moment, it is suggested, and it will carry on supporting the same cloud platforms.
"The Google Cloud Platform team shares our vision for seamless purchase and deployment of IT services across heterogeneous cloud infrastructure," Marcin Kurc, CEO of Orbitera added.
"It quickly became clear to us that becoming a part of Google would lead to the best possible outcome for our customers. We will continue to deliver the products and services our customers rely on with the added scale that Google provides."
Stay up to date with the latest news and analysis from the world of cloud computing with our twice-weekly newsletter
Thank you for signing up to Cloud Pro. You will receive a verification email shortly.
There was a problem. Please refresh the page and try again.