Government department opts for cloud-based finance system
A US government department has signed up Virtustream to move its financial and business system to the cloud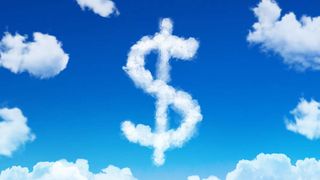 A US governmental department has signed a contract with Virtustream to migrate its Financial and Business Management System to the cloud
US Department of the Interior (DOI) contractor Unisys has selected Virtustream to migrate its Financial and Business Management System (FBMS) to the cloud.
Unisys chose implement Virtustream's solution because the company, "offers excellent cloud capabilities, including very strong security and an attractive consumption-based pricing model," said Ted Davies, president of Unisys Federal Systems.
Unisys was tasked with finding a company to migrate the FBMS to the cloud because the US department required a highly efficient virtual environment in the cloud on which to host its services.It decided Virtustream offered the capabilities to meet the DOI's business, security and reliability requirements via its enterprise class IaaS cloud, powered by its xStream cloud management software and micro-VM technology,
"Given our past SAP cloud migrations of similar size and scope, our team is prepared and excited to move forward on this DOI project," said Rodney Rogers, chairman and chief executive officer at Virtustream. "We are working with Unisys to provide a high-performance, secure cloud environment for the DOI's business-critical applications."
In August this year, IBM was awarded a cloud computing deal by the DOI to provide the department with its Federal Data Centre.
The DOI has pledged to save $100 million a year between 2016 and 2021 so that savings can be used "to fund investments in new business capabilities and applications," and hopes implementing cloud will go some way to achieving this goal.
Stay up to date with the latest news and analysis from the world of cloud computing with our twice-weekly newsletter
Thank you for signing up to Cloud Pro. You will receive a verification email shortly.
There was a problem. Please refresh the page and try again.